Rate Now
Share Your Experience
Have you seen Dr. Mark Waynik?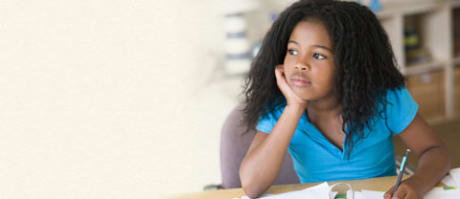 ADHD
Attention Deficit Hyperactivity Disorder (ADHD), including the different types and who gets them.
32 Ratings with 8 Comments
1.0 Rating
August 30th, 2016
Addicts beware
1.0 Rating
November 16th, 2015
SAVE YOUR MONEY. MONEY HUNGRY DOCTORS WHO ONLY CARE IF YOU PAY FOR YOUR COPAY, PAY AN OUTRAGEOUS AMOUNT FOR A MISSED APPOINTMENT OR ASTRONOMICALLY HIGH COSTS FOR LETTERS, DOCUMENTS, OR FORMS TO BE FILLED OUT. SEES ABOUT 60-70 PATIENTS A DAY...HOW DO YOU EXPECT TO GET QUALITY CARE WHEN YOU ARE RUSHED IN AND RUSHED OUT?!?!?! S A V E Y O U R M O N E Y!!!!!!!!!!!!!!!!!!!! YOU'LL BE HAPPY YOU DID!
1.0 Rating
October 30th, 2014
I found this doctor through my insurance; and I would never recommend the doctor or the group. The staff is unfriendly; there is always a long wait, and once inside the office, the doctor is always rushed. (I also had the same experience with the social worker I saw there.) It is the opposite of calm and compassion - I always leave feeling stressed and rushed. It is clear they are working on a patient quota, and cannot wait to get to the next patient. They also seem aggravated when insurance requires pre authorization (which mine always seems to when the doctor prescribes a medication for me). The pharmacy then needs to call the doctor; it takes several days and then the doctor's office charges an additional $20 for the phone call they must make.
5.0 Rating
June 5th, 2013
Dr. Mark Waynik is wonderful
Dr. Mark Waynik has been instrumental in my treatment of severe depression, OCD and anxiety disorder. Dr. Mark Waynik has been patient, kind and understanding of my condition and appropriate with my treatment. I have been able to make an appointment on an emergency basis when I really, really needed to see Dr. Waynik as well as my regular appointments. Dr. Waynik is a wonderful Dr. and I will reccomend him to anyone.
1.0 Rating
February 2nd, 2013
"Accepting new patients" (except if you have Medicaid)
Dr. Waynik is not shy about telling you how many people he has in his wating room during the 20 minutes he sometimes spend with you. He usually wastes 2 or 3 minutes finding your chart in the 10 to 15 he has on his table next to his chair. If you have Medicaid you are our of luck. No insurance no service. He doesn't consider Medicaid insurance. He is typical of the dearth of dedicated and competent mental health professionals in the Fiarfield County area. I would not recommend him to anyone. If you need a good psychiarist, look elsewhere. Try getting one educated in the United States, not some third world country.
1.0 Rating
September 5th, 2012
Bad!!!!!!!!
5.0 Rating
May 22nd, 2012
These folks, including Dr. Mark, are all excellent. Although I've had a few minor issues with my insurance company, the office people and Dr. Waynik have always been quick to resolve my concerns and very little waiting at office.
5.0 Rating
September 17th, 2010
Dr. Mark Waynik has been indispensable in helping me with a very long journey to physical and emotional wellness.I have a chronic pain/fatigue disability and he has always presented with appropriate medication for treatment.I have suffered the loss of most of my family in the 8 years he has been my Dr.and needed to see him on emergent basis several times. His office always accommodated me.He helped me come off of Xanex very successfully. He will call a spade a spade and encourage those who have hope in themselves.
1.0 Rating
August 8th, 2017
4.0 Rating
January 24th, 2017
4.0 Rating
October 14th, 2016
Nearby Doctors

Dr. Mark Waynik is similar to the following 3 Doctors near Fairfield, CT.