Rate Now
Share Your Experience
Have you seen Dr. Mark Zumhagen?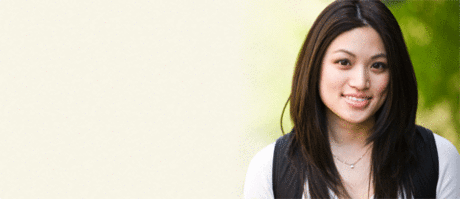 Birth Control
Get the facts about birth control so you can decide which type is right for you.
Quality Rating
Highly Satisfied
27 Ratings with 10 Comments
5.0 Rating
March 28th, 2014
1.0 Rating
October 6th, 2012
snake oil
I am shocked that his "muscle tests" have not been written about. Absolute joke. I felt like I was listening to a snake oil salesman. I am extremly open to the natural choice and believe the doctor is too but he needs to dismiss his muscle test "act". If you have a M.D behind your name why would you feel the need to prey on people who are desparate to find a solution? The diagnosis may be spot on for all I know but the muscle test is a horse and pony show. It discredited everything he said following. An absolute shame he includes and puts so much weight on the fake test. Just be honest, we are looking for the right remedies but drop the scam. Doctor's words, "it feels like I'm not pushing but i really am...". Well Doc, if you were really pushing on my arm your fingers would be putting a small indention on my skin tissue!! You're a joke. Nice guy who made a bad decision.
5.0 Rating
June 19th, 2012
Dr Zumhagen
5.0 Rating
April 14th, 2011
Caring individual
1.0 Rating
October 25th, 2010
Totally ignored tests and went with the cure of vitimans
5.0 Rating
September 30th, 2010
very knowledgeable and up-to-date doctor
Dr. Zumhagen taks the time to assess you holistically, that is as a whole human being and not the result of a laboratory test. He makes diagnoses based on this combined with the appropriate clinical testing. He is thoroughly and impressively up-to-date with the latest evidence, does his own research and applies it in a most humane manner.He does not resort to drugs as the cure-all for everything, preferring instead to maximise the body's own healing potential as much as possible.
5.0 Rating
August 20th, 2010
Excellent, caring physician
Dr. Zumhagen has taken care of our entire family of six people for 17 years, and he delivered one of our children at home. He is intelligent and caring. He looks at the full picture, and he spends the time necessary to figure out the cause of the problem, rather than just treating the symptoms. He thinks outside the box. And, he isn't one to just prescribe medication. Rather, he focuses on nutrition and natural remedies--and that has kept our family incredibly healthy over the years. For example, two of my four children never have been on antibiotics (and the other two have been on them just twice each)! Imagine that. They certainly got sick here and there as kids, but he let their immune system do its job. Now, as teens, they rarely get sick.We all are very pleased with Dr. Zumhagen and have been for years. I'm delighted to share this information in such a nice format!
5.0 Rating
December 31st, 2009
The BEST Doctor Ever
5.0 Rating
September 13th, 2009
This Doctor is my savior...literally
4.0 Rating
July 5th, 2017