Rate Now
Share Your Experience
Have you seen Dr. Markos Zemede?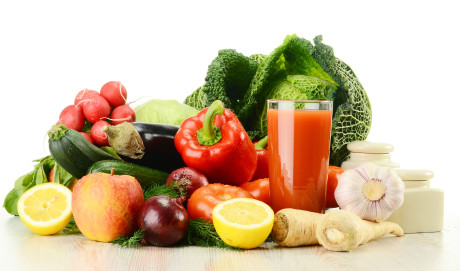 Type 2 Diabetes
Type 2 diabetes is a chronic disease in which your body is unable to maintain a normal blood sugar (glucose) level.
Quality Rating
Highly Satisfied
35 Ratings with 11 Comments
5.0 Rating
December 7th, 2016
5.0 Rating
January 28th, 2016
5.0 Rating
April 20th, 2015
Patient and Kind
Dr. Zemede is an excellent doctor and is very thorough in his examinations. He listens patiently and never seems hurried. He is also extremely kind. I have always hesitated to visit any doctor because of my weight, but I know it has to be addressed because it has such a major effect on health. When I have brought it up, Dr Zemede has been encouraging rather than critical. He is also good in his recommendations to specialists when needed.
1.0 Rating
May 29th, 2013
I've only been to Dr. Zemente several times. My lab test for cholesterol level came out high. I received a call from Dr. Zemente's office to start a statin drug at a certain milligram. Being that some people get a lot of negative side effects from statins & I have never been on a statin before I asked if I could start out on a lower milligram 1st then if that doesn't work go up to the higher milligram. The girl said she would have to ask Dr. Zemente & get back to me. When she called back she said the Dr. said "no" I have to take the higher milligram. Being curious, I wanted to know the reason why. Is it because my cholesterol is way too high or some other good reason? Since she said she didn't know Dr. Zemente's reasoning, I asked her to have the Dr. call me so I could ask him. He called me back, I asked him the question, & he told me to go find another doctor. Would it really hurt to error on the side of caution & start with the lower milligram first?? I don't know. I would've liked some kind of discussion w/Zemente on the pros & cons, but he didn't even want to engage in discussion. His attitude is just do as I say, don't ask any questions so you won't take up too much of my time or my staff's time. Zemente & I aren't a good match at all. I am a curious type & always have a lot of questions & feel my healthcare is collaboration between me & the doctor. I like an open communication w/the doctor & I like to feel free to ask any questions without feeling like I'm taking too much of the doctor's time, or the doctor thinking just because I'm asking questions I think I'm some kind of expert. He has shown me he is not willing to work for the best interest of his patient. Seemingly a friendly, nice, man, but a dr who must streamline his patients "one size first all", don't ask any questions or ask about options; it'll irritate him!
5.0 Rating
March 2nd, 2013
Patient
2.3 Rating
March 11th, 2012
Tell it like it is
I wanted to transfer to his associate as I was not pleased with his bedside manner, and Dr Zemede didnt like hearing the truth from me when he asked me. Because I told him exactly how I felt but in a kind way, he did not address my problem on that day. He told me to find myself another doctor. Not ethical in the medical profession. Did he not read his medical creed.....really disappointed in him. This is my opinion.
5.0 Rating
October 12th, 2011
Patient
I was diagnosed in one visit where 3 doctors could not help me in 6 months. Great doctor
5.0 Rating
September 27th, 2011
Great Doctor
I have been sreaching for a doctor to listen and not a pill pusher. I just found him. He took the time to listen and will be checking blood work every 3 month, and finally a great doctor who DOES NOT belittle me. The staff were very nice and smiled. They have a Lab which is much better so I don't need to run all over town and wait. That is a big plus. I don't mind my co-pay this visit was well worth my time. Thank you Doctor Zemede.
5.0 Rating
November 15th, 2010
Great Dr
Spends enough time with patients, but still can get in and out of office in less than 30 minutes. Has diagnosed 2 major health problems of mine in one visit. Also he sends you to specialist for confirmation of diagnosis or even if you want a second opinion without questioning you. Very good to deal with and has always been attentive and has helped me tremendously with my health issues.
5.0 Rating
May 14th, 2010
Great doctor
1.0 Rating
September 16th, 2009
Co-pay for a sheet of paper
You cannot see this physician without insurance and a co-pay receipt. On the first visit I met the doctor and was handed a lab form. I did not get the physical I was hoping to get. On the second visit after another co-pay, I was told I had a problem with the lab work and would have to have additional lab work. I was given a recommended diet sheet for symptoms I did not have. I was handed the additional lab sheet an dismissed. I do not believe he had enough time to read the lab sheet and I was abruptly dismissed. He had no diagnosis. None of my questions about the lab work were answered and I did not receive the physical I had expected to receive at this second visit. I felt like I was the patient between other waiting patients and not worth the time. The secondary labwork ... as I suspected was unnecessary. When the second lab result came back negative, which I was sure it would, I was told I would have to have another co-pay to get the physical I had still not received. The staff was unhelpful and standoffish and frustrating to deal with; waiting long periods on the phone for someone to answer questions.
4.0 Rating
March 16th, 2017