Rate Now
Share Your Experience
Have you seen Dr. Marta Onyskiv?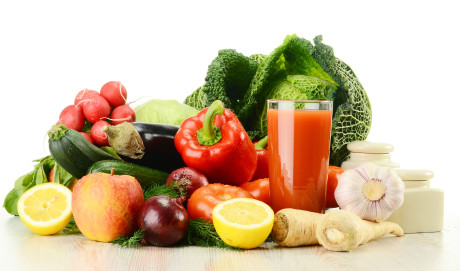 Type 2 Diabetes
Type 2 diabetes is a chronic disease in which your body is unable to maintain a normal blood sugar (glucose) level.
12 Ratings with 7 Comments
1.0 Rating
August 17th, 2016
Appalled
I'm honestly at a loss for words about my experience today with Dr. Onyskiv. My regular primary care doctor was not in the office so I scheduled an appointment with Dr. Onyskiv. Her lack of care and compassion for a patient who came to her for professional medical advice was appalling. I would normally never write a bad review about the way I was treated at an establishment or business because I know everyone can have an off or bad day. This was in no way the situation with Marta... She is clearly in the wrong profession. I feel sorry for any patient that seeks out advice or help from her and leaves in tears feeling as though you were a waste of her precious time.
1.0 Rating
May 23rd, 2015
Is she even a real doctor?
The worst doctors appointment I have ever had in my life. Went in for script refills and mentioned nausea I've been having, and explained I think it's just stress related. Did a two second examination and started pushing into my stomach in different places (I know this is normal) and I told her a few times that no, it did not hurt. She then I might have a gallstone. I asked her what it was and she would give me one word answers. I later talked to a nurse and found out that that she jumped to the most ridiculous conclusion possible. Would not give me any time, would be answering questions while already halfway out the door and trying to leave. After being booked for a ultrasound at a hospital because they don't own one I cried on the way home because i had no idea what was going on. Atrocious.
1.0 Rating
September 5th, 2013
Dep
If you call Marta Onyskiv's office to leave a prescription refill, THEY WILL NEVER CALL YOU BACK!!! Regardless if you just got out out the er or in need of medication. The front desk staff will put you on hold for ten minutes and more (and to them that is a brief hold). I should of known not to go to her because of bad reviews. But she was close, and I suggest you not to. She don't seem professional at all. She do not thoroughly examine you for anything. She will give you medicine for refills and call it a day. And she will not schedule an appointment to follow up with the sickest patient. Isn't that wonderful?
1.0 Rating
July 1st, 2013
worst experience/unprofessional
I'll start off by saying that I've given this doctor multiple chances. I realize everyone is human and has bad days, however after this last appointment, I will never go back to Dr. Onyskiv's office ever again. It seems every day is is bad day to her. She's unprofessional and makes you feel like you are wasting her time. I highly recommend finding another healthcare provider.
5.0 Rating
November 16th, 2010
5.0 Rating
July 21st, 2010
I was happy
1.0 Rating
May 19th, 2010
Wrong DIagnosis
My son was 5 months old when Dr. Onyskiv was my son's doctor. She said that he had a bulge in his groin area and that over time it will go away. Obviously it didn't because when he was 3 years old, his bulge was still there. I went to see a pediatrician who said he has a hernia and it's been there ever since he was born. He had surgery and the hernia was fixed. I believe she didn't know what she was doing at all.
1.0 Rating
November 4th, 2015
5.0 Rating
June 6th, 2015
5.0 Rating
December 3rd, 2014