Rate Now
Share Your Experience
Have you seen Dr. Marta Terlecki?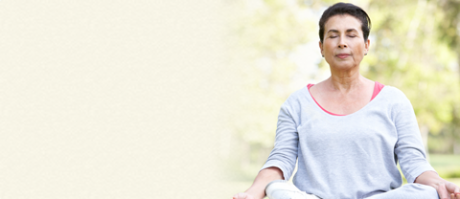 COPD
Get the facts about chronic obstructive pulmonary disease (COPD), including symptoms and complications.
33 Ratings with 17 Comments
5.0 Rating
September 3rd, 2017
Thorough
Dr. Terlecki was the first endocrinologist I saw after being diagnosed with Hashimoto's Thyroiditis by blood work. I have seen many different endocrinologists since having to leave Dr. Terlecki's practice, due to my change in insurance plans which limited my options of providers covered by my new insurance. I have yet to meet an endocrinologist who is as thorough and seems as competent as Dr. Terlecki was. She gave me very useful recommendations which have proven to be informed and appropriate to managing my illness as best as possible over the years. I wish all physicians were as competent!
5.0 Rating
November 25th, 2016
Dr. Terlecki is great. She has taken the time to look into the effects of all my medical. Getting a thyroid under control takes time and patience which she has.
2.0 Rating
April 29th, 2015
Missed diagnosing me with secondary hypothyroidism.
Rude and arrogant, does not listen---hears only what she wants to hear and not interested in trying to figure out cases that aren't textbook simple. On my first (and last) appointment with her she spent more time talking about herself and her problems and life than listening to my concerns. She was dismissive of my concerns regarding hypothyroid symptoms because my TSH was low. That was 5 years ago. I have since been diagnosed with secondary (pituitary) hypothyroidism which she could have done 5 years ago if she had been paying any attention to what I had said or given me any credit for knowing my own body and being able to do some problem solving myself. If she knew her specialty, she could have figured it out from the lab results as well because low TSH with low quartile fT4 is indicative of secondary hypo. according to endo. study guides from teaching hospitals and the European Journal of Endocrinology. 5 years of diminished quality of life is too much to pay! I left that appointment in tears, and have heard of several others who have had similar experiences. She recommends the obvious ("just exercise more", "just cut back on calories", "just supplement with vitamin D more") as though her patients hadn't already done those things. A total waste of time, money, and years of my life!
5.0 Rating
March 31st, 2015
1.0 Rating
February 7th, 2015
Waited over an hour.
1.0 Rating
December 9th, 2013
The worst staff, dr and wait time
I waited for over an hour after my scheduled appointment, when I asked the staff if she was running late they laughed and said she always runs 45 minutes plus late! When I ask why do you then tell patients to be fifteen minutes early to their appointment, and her (Kelly's) response was in case she might happen to be on time. I said it was ridiculous, she said its standard protocol for their office! I also had to resechule an appointment prior to this one, and they said it would be three months longer but that they would put me on the wait list, which obviously they never called. While I waited in the waiting room her staff was rude to so many people on the phone, and then would comment about the patient to each other once they were off the phone. Extremely unprofessional!!! Once the dr came in to see me after an hour n fifteen minutes of waiting, she was extremely cold, slightly rude, and very black or white. It was a stressful uncomfortable visit. No matter what I'd say she seemed to change it around to what she wanted to hear. I cannot believe I waited six months to see this specialist and got absolutely no answers to my medical concerns, and even when I left the staff was just as rude to reschedule. I will. NOT be returning to see her! What a waste of 2 hours of my time...
5.0 Rating
November 19th, 2012
ms.
1.0 Rating
October 21st, 2012
Maybe it's just me because I'm different from the average person but I really did not enjoy my experience with Marta. First of all, the wait time was outrageous, probably around 45+ minutes to get back there, then about 50-55 minutes 'till she finally came in the room. Then add around an hour talking to her.. took up the whole day. Aside from that, I found her to be rather rude because of my appearance and got more personal than needed in telling me what to do. (non-health related) She says she doesn't care what you look like, then goes and tells you how you SHOULD appear to please her standards on what certain people should look like. She was not warm, friendly, or nice. Sure, I got what I was looking for in the visit (prescription), but I'm dreading going back. Do not recommend.
2.3 Rating
June 26th, 2012
1.0 Rating
March 16th, 2012
I have always paid my co-pay, but was still billed for several co-pay amounts. Although I have disputed the bill, I was sent to collections and now Dr. Terlecki refuses to refill my prescription which I will need for the rest of my life. I am over 64 yrs of age and need my prescriptions, but this doctor does not care about her patients, and will put my health in danger for her $123.00. Very disappointed in her.
5.0 Rating
November 4th, 2010
Caring
1.0 Rating
October 20th, 2010
Resolutely Does Not Answer Direct Questions and is Very Forgetful
This Doctor is quite bizarre, forgetful, and lacks essential knowledge. She will not answer 80% of the questions put to her. In fact, you can see the internal struggle to ignore the question as though she didn't even hear it but is not clever enough to cover very well. The feeling you come away with is that she simply does not know the answer and then deflects the question inappropriately and then because of the embarrassment makes the wrong type of connections to your case in the immediacy of the moment . . . scarry!Equally egregious, because she did not read the form sitting right in front of her on why you came in for the visit, goes down the wrong path from the beginning of the encounter.She may have some major memory problems or sees to many patients to keep up with her competency level. I would definitely seek out another alternative and avoid getting involved with her practice.Save yourself the grief and added worry.
Nearby Doctors

Dr. Marta Terlecki is similar to the following 3 Doctors near Albuquerque, NM.