Rate Now
Share Your Experience
Have you seen Dr. Martha Burton?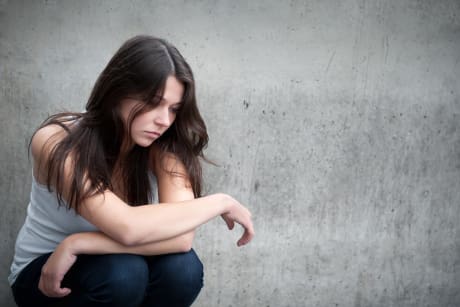 Depression
Get the facts about depression, including the symptoms of the condition and related conditions.
Quality Rating
Dissatisfied
12 Ratings with 9 Comments
1.0 Rating
May 8th, 2016
Save yourself some time and heartache and skip this one.
1.0 Rating
March 25th, 2016
Caution!!! Stay clear of this one.
1.0 Rating
October 19th, 2015
1.0 Rating
October 11th, 2015
Medical rip off
1.0 Rating
February 7th, 2015
1.0 Rating
January 24th, 2015
Dr, Burton???? The joke without a punchline.
1.0 Rating
October 25th, 2013
Patient Beware!!!!!! Horrible doctor!!!!!!
This doctor was the worst one that I have been to. Waited over and hour and half after appointment time. I had a horrible cough and extreme pain in my right side for three weeks and had been taking over the count meds and they weren't helping. The doctor was very rude and seemed to be in a huge hurry. Doctor spent about 5 mins in the room. I had taken lab work with me that had just been done a week earlier for maintenance thyroid meds. Dr said that I would have to come back in six weeks an do labs so she could see what my levels were because she wouldn't except the labs I had done a week ago. Then gets up and says your done and walks out of the room with out even saying what she would give for my horrible cough which was nothing said to try over the counter meds which I had been doing for three week. With no results. I then hear her telling the nurse that I had wasted her time!!!!!! I didn't realize that paying $60 for five minutes and her to do absolutely nothing for me was a waste of time, except my own. This was my first visit to the dr who accepted me as a new patient then says that I'm a waste of time. I will never go back to her and neither will my family. THIS IS NOT SOMEONE U WOULD WANT TO TAKE CARE OF U OR YOUR FAMILY!!!!!! This doctor is extremely rude and has an attitude and does not care about her patients at all. Patient beware!!!!!!!
1.0 Rating
May 22nd, 2012
don't go here....
She took over the practice of my long time doctor. He had already scheduled an appointment for me with her. The appointment was changed 5 to 7 times, once for on a holiday. Finally, they said call for an appointment. I did. I had run out of a necessary medication and she would not refill it until I saw her. When she left, she left release authorizations in the hallway with a sign to put them under the door. I am now left without a doctor. God, she was a nightmare...
1.0 Rating
May 14th, 2012
Stay away fro this Doctor
Forgets to schedule appointments and says she will try to "fit you in" when you show up for your appointment. Wait time is always over 1 hour and sometime over 2 hours. Does not seem to be very knowledgeable and extremely lazy. you never know when she might decide to take a day off. She should not be allowed to practice medicine....
1.0 Rating
September 8th, 2015
1.0 Rating
December 8th, 2014