Rate Now
Share Your Experience
Have you seen Dr. Marthe-Sophie Lagueux?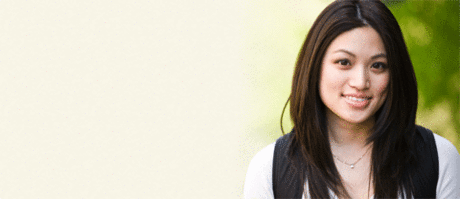 Birth Control
Get the facts about birth control so you can decide which type is right for you.
Quality Rating
Highly Satisfied
38 Ratings with 14 Comments
5.0 Rating
September 12th, 2017
Love her!
5.0 Rating
July 18th, 2016
1.0 Rating
October 30th, 2015
Love the doctor, but the staff violated privacy repeatedly, and rudely.
I just had several HIPAA violations all in one visit. I guess the staff weren't aware that I'm also a medical professional and know when HIPAA is being breached as badly as it was today. Luckily I am, and do know enough to report them. Now hopefully they'll educate their staff to think twice before announcing to everyone that the next gentleman will be needing his Testosterone Shot, and the exact medication I'll be needing as well. That same gentleman and I were also chastised for "waltzing in at 4:30", even though it was 4:20 when we arrived, and they close at 5pm. Horrendous experience, and service. However, Dr. Marthe is very courteous and great at what she does. She takes time with you, and makes you feel comfortable.
5.0 Rating
December 18th, 2013
She is the best.
Dr. Lagueux has been my doctor for 20+ years. Unlike most people I know, I feel like I have a personal care provider. One that knows me and cares about me. I trust her with my life. She is knowledgable, patient and kind. Like another reviewer mentioned, she is 'frank'. I love that most about her. No fancy words, no sugar coating. She tells you like it is. I've never left wondering, what did she say? She takes the time to make sure I understand. Yes, I've had to wait for her. Sometimes she runs behind. But I always tell myself that she is being just as kind and patient to those ahead of me as she going to be with me. If you want a personal doctor that you can have a one-on-one relationship with, I highly recommend her.
5.0 Rating
February 16th, 2013
She has been my doctor for years! I drive so many miles to see her because You will never find a doctor that compares to her. She feels like a good friend instead of a doctor! She has saved my life.
5.0 Rating
July 3rd, 2011
Dr. Lagueux has been my doctor for 9 years and I am very pleased with her. She is caring and very easy to talk to. She listens to my concerns and even my suggestions. She pursues every avenue possible to diagnose a problem and, when necessary, sends me to specialists. Mt. Juliet is very fortunate to have Dr. Lagueux.
5.0 Rating
June 27th, 2011
Dr. Lagueux has been my doctor since she came to Mount Juliet, she's great!
5.0 Rating
April 14th, 2011
Saved my life
I went to Dr. Lagueux just to have a skin tag removed and she noticed a mole on my stomach that did not look normal. I had not given it a thought but she referred me to a good dermatologist. I has stage 2 melanoma. I had it removed and did not have any more problems. Now I am more aware of all my moles and have had many more removed that were pre cancerous.Had she not taken the time or cared enough to notice the mole, it could have been fatal for me because I was one that did not think it would ever happen to me and was not paying attention. She is great!
5.0 Rating
May 28th, 2010
Highly recommend. Takes the time to listen.
A co-worker recommended Dr. Lagueux and I'm so glad she did. I've been seeing her for about 6 months and have seen her several times on unrelated health issues and an annual exam. I'm 37, have had 2 children and there is not an OBGYN or general practitioner that I feel as comfortable with or confident in as Dr. Lagueux. Unlike many of my previous doctors who rush you through the appointment, or those who seem more interested in pushing the newest drug on the market, she has her patients' best interest in mind. She is very knowledgeable and professional, but very frank- which for me, makes her much more "real" and easy to talk to.Scheduling appointments is easy and I can usually get in within the week. The only thing that is frustrating at times is that you have to make an appointment to get a refill- regardless of how benign the drug or if it's been within days of your last appointment.The ONLY thing th
5.0 Rating
March 30th, 2010
Dr. Lagueux