Rate Now
Share Your Experience
Have you seen Dr. Martin Carr?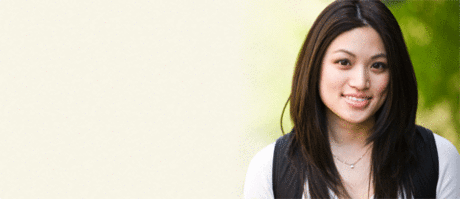 Birth Control
Get the facts about birth control so you can decide which type is right for you.
Quality Rating
Highly Satisfied
20 Ratings with 8 Comments
1.0 Rating
November 4th, 2016
Disappointed!
My Terrible symptoms started 26 months ago reflux out of the blue, put on antibiotic from Dr Parsa helped me tremendously! Felt great for 4wks then symptoms returned progressed to losing weight started at 140 pds now 127 have been diagnosed with fat malabsortion have chronic stomach bloating/distention constant reflux endoscopies revealed chronic pangastritis(entire stomach) candida in esophagus. My third endoscopy recently by Dr Yoon shows I still have chronic gastritis. Dr Carr recently talked to me about my suffering every day and night, my quality of life is gone I continue to lose weight and decline I'm 52 yrs old was active healthy I'm a mother of 3 boys and a caregiver for people with dementia I have been to several GI Dr's over the past 2 yrs Very disappointed and saddened at the lack of concern or compassion. I have done a lot of research on my symptoms and signs of my stomach(gastritis) and always comes back no.1 reason for chronic pangastritis is H pylori , fat malabsorption can be and typically caused by bacterial overgrowth SIBO I'm absolutely miserable! And scared of losing more weight, I need to take care of others and wrk. I hoped Dr Carr would look at all my tests and signs and symptoms and at least try me on low dose antibiotic to see how I respond But instead seems he's very bothered that I have research my symptoms trying to find answers and be well again. He doesn't agree with the research studies from Mayo clinic or NIH and many others. He told me it's normal to have chronic gastritis,normal to have candida of the esophagus and dismisses my progressive weight loss and horrible bloating and distention after everything I eat. I look like I'm 5 months pregnant. Dr Carr just seemed to make up something that had No basis, he was only interested on putting me on drugs instead of finding the root cause of the problem. Gastritis left untreated can lead to ulcers and stomach cancer. I told him I will pay out of my pocket for specialized DNA H pylori testing The most accurate way to know for sure. He just made me bad, laughs and says You don't t have H pylori! Well We'll see shat lab says. H pylori is very fragile bacteria outside of body most tests can give false negatives because of lab error, human error and the bacteria dies when exposed to air. I will go to a naturalpath Dr. At least they look listen and don't just throw you a dangerous drug. None of these symptoms or normal they are typically caused by bacterial overgrowth. Sadly Dr's are very bothered if you have knowledge of medical research. Dr's need to work with the patient not against them. They are Not above us who don't have M.D after our name.
5.0 Rating
April 1st, 2015
Fullerton's Dr. Carr worth the inconvenience of getting in touch with him.
5.0 Rating
February 1st, 2012
INCREDIBLY SKILLED
Dr. Carr is the consummate professional. Under his care, my high cholesterol condition has not only remained in check, it has vastly improved. Through his oversight, the symptoms associated with my GERD have virtually disappeared. During your appointment, Dr. Carr takes the time to really delve into your medical condition and overall health. He provides the best care because he really cares about the details.
5.0 Rating
April 13th, 2011
Dr. Carr is ONE in a million! Doesn't get any better!
My husband stumbled across Dr. Carr and he doesn't like most doctors. Well he raved about Dr. Carr. I could write a book on Dr. Carr but I'll save you all. This man is a REAL GEM. (By the way, I've since seen Dr. Carr too and he is awesome!) He is what I call an old school doctor. Not because of age--but because of the reason they came to be a doctor. For all RIGHT reasons! Dr. Carr LISTENS and does NOT inturrpt. He answers ALL your questions which is unbelievable to me. I'd be shocked if you ever left his office feeling like he didn't listen nor care about you. This man is for real--he will go out of his way for you. You just don't find this quality of doctor anymore thanks to our poor health care system. So if anyone goes to Dr. Carr and has to wait a LITTLE longer then usual...believe me it is SO WORTH it because he WN'T cheat you out of time either. Personally speaking I would wait TWO hrs as along as I know I will not be rushed out and the doctor is really going to help me. And Dr. Carr WILL find out whats going on with you and gets you well. If you need a referral to a diffent specialist he will do that too. I swear all doctors should have to use Dr. Carr as an example of how to treat their patients. Dr. Carr is more then a great doctor--he's a wonderful human being. Compassionate, caring and the best bedside manner I have ever ran into! God Bless you Dr. Carr! Thanks for all you have done for my family and friends over the yrs.
5.0 Rating
February 5th, 2010
Phenomenal Physician
5.0 Rating
September 16th, 2009
Saved my life!
Dr. Carr is an excellent and empathetic doctor and a great gastroenterologist. I came to him thru Mr. internist Dr. Cabral, and he literally saved my life as I struggled with Autoimmune hepatitis resulting in cirrhosis of the liver. He really listens, answers all my questions and doesn't take down to me. Besides all that, he incorporates alternative medicine in his recommendations, where appropriate. I wouldn't change him for any reason on earth!
5.0 Rating
December 15th, 2008
Incredible Doctor
5.0 Rating
November 29th, 2016
5.0 Rating
October 21st, 2016
4.0 Rating
October 22nd, 2015