Rate Now
Share Your Experience
Have you seen Dr. Martin Nielsen?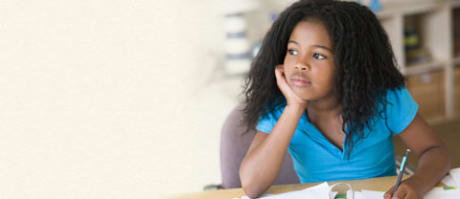 ADHD
Attention Deficit Hyperactivity Disorder (ADHD), including the different types and who gets them.
21 Ratings with 9 Comments
1.0 Rating
February 14th, 2017
Unprofessional, uncaring, and just the worst
This place only wants money,. The main receptionist Karen, is the most unprofessional and ride individual I have ever met in the medical field. It seems like I am not the only one who incurred a $135 cancelation charge because they can't check their messages. If only they could have someone be available to take a phone call, it's always a voicemail. Never go there. For people who work with individuals with mental health issues it's just plain nonsense. Go elsewhere, where they care about you and less about your money.
4.0 Rating
September 25th, 2016
Very Concerned, Experienced with tremendous Expertise
1.0 Rating
March 31st, 2015
Be Warned!
Entirely focused on money and money issues. He is very expensive and takes very few insurance plans. Does not spend time listening to patient and patient needs. Years ago he had an exceptionally good staff, but they are gone. Current staff is discourteous and just plain mean. Does not return telephone calls and has no back-up doctor if he is away. Telephone message just tells you to dial 911 or go to the emergency room. If you want medication refills, good luck. Too bad, because he is very intelligent. I think ego has gotten in his way.
5.0 Rating
February 12th, 2015
Brilliant and Extremely Helpful
5.0 Rating
March 8th, 2014
Excellent Doctor - Experience Really Makes a Difference
We chose this doctor for our teenager who was suffering from severe depression. This was the only office that could get us in quickly. The office staff was very helpful scheduling that first appointment and we came out of nowhere with not so great insurance. I read reviews that weren't good after I made the appointment and was worried because we had nowhere else to go unless we waited two months and we couldn't wait. Dr. Nielsen is excellent. He spent a LONG time with us the first appointment, going over our family history, medical records, everything you can think of and things we thought didn't matter. He ordered blood work that had been neglected to make sure nothing was overlooked. After carefully reviewing everything during that visit he told us that this was a solvable problem. He speaks from many years of experience but he is clearly in touch with what is going on in his field now and what is to come in the future. Our son is so much better now, just as Dr. Nielsen had promised. I read complaints about getting medication refills on some sites. You have to plan, look over your medication and order what you need at appointments if possible. If not, call the office number and leave your information. They will get back to you and order what you need in time if you have a problem. You will wait in the office sometimes! But when I saw how much time the doctor spent with us that first appointment, I understood why. Sometimes he needs more time with a patient and he takes it. My son saw another therapist in the office for therapy who was also excellent but he chose to go back to his original person for therapy. In Health was very supportive of that decision too. Dr. Nielsen is an excellent doctor, In Health is an excellent place and we were lucky to have found them.
1.0 Rating
October 9th, 2012
big ego
a $475 consultation fee....you are out of your mind and self-absorbed. I don't need you to tell me that I am depressed and I don't need you to diagnose me either. I have been to other doctor's who have better credentials than you and ar rated significantly better than you. And... they do not have you ego either. You lost a potential patient. By the looks of yor reviews, I am better for it.
5.0 Rating
January 2nd, 2012
best Dr I have ever had
Dr Nielsen is the best dr I have ever been treated by. This man's is one of the most if not the most intelligent person I have ever met. He has always listened and advised regarding my treatment. He is an asset to the psychiatric field and patients who are lucky enough to be under his care. To those unhappy with him I am sorry you had an unfortunate experience. He truly is second to none. You might want to look into therapy to better suit your needs.
1.0 Rating
May 22nd, 2011
Stay Away
Like the previous comment, he is not interested in the person but only the symptom, he does not listen and his answer is to up your medicine. I wound up in the emergency room and was admitted. The hospital had never seen such a large dose of Lexapr prescribed. They took me off immediately. I had been telling him I was having terrible side effects for nearly 2 months and he did not listen. He is arrogant and a pill pusher in the extreme.
2.3 Rating
June 19th, 2009
2.0 Rating
August 13th, 2017
1.0 Rating
February 14th, 2017
5.0 Rating
January 9th, 2017