Rate Now
Share Your Experience
Have you seen Dr. Martin Ostro?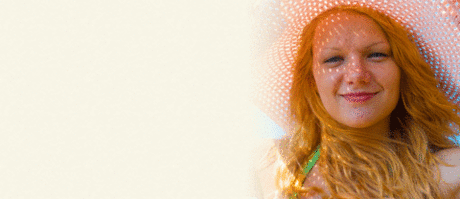 Skin Cancer
Get the facts about skin cancer, including the different types and symptoms.
17 Ratings with 12 Comments
1.0 Rating
June 27th, 2017
Had a terrible experience
This was probably the worst experience I've had at a doctor's office. The wait time was ridiculous, there were constant interruptions during my exam. In the middle of the exam the doctor walked out and then came back in saying he had missed an appointment before mine and had to see them before me. I waited for a half an hour in his office. He was rude and would constantly cut me off. Overall I had a terrible experience and will not be returning. I will definitely be seeing another doctor and would encourage anyone to seek another MD in the area besides him.
5.0 Rating
December 24th, 2013
An Excellent Physician
THINGS I LIKE about this doctor: He is a no-nonsense phenomenal listener who is extremely thorough, knowledgeable, and decisive. He explains exactly what was happening in your body - in scientific terms - while reassuring you that relief is possible for a very uncomfortable condition that could be caused by a VERY complicated infection. His communication skills are superb and his compassion genuine. I had read some negative comments about him in other reviews. Hence, I was hesitant to schedule an appointment. However, I decided to evaluate him for myself and was delighted that the negative reviews were overly emotional and inaccurate. This doctor spent 2 1/2 hours asking questions and deciphering what would help ME!! He was direct, and completely focused on MY health - something that I have rarely experienced with other doctor's. I am grateful for the care he afforded me and would highly recommend him to anyone who appreciates a physician who communicates with medical explanations and solutions. He is direct, articulate and informative in a very precise manner. If you want a doctor who is going to sugar coat information, give you sympathy, hold your hand and pat your shoulder then seek medical advise elsewhere. This doctor is a true professional who is determined to unravel the causes of your health issues rather than wasting time with idle, unproductive chit chat. THINGS I DISLIKE: absolutely nothing. Thank you Doctor Ostro for your professionalism and genuine desire to help me.
5.0 Rating
February 25th, 2013
I thought Dr. Ostro was fabulous
I don't understand the reviews that state that Dr. Ostro was rude. I thought that he had a very dry, wry sense of humor --- I thought he was funny. More than that, though, he was thorough and very interested in my care. I was having hives after an anaphylactic reaction and Dr. Ostro approached my issues like a detective with a case. He spent 3 hours with me during my first visit. I ended up having a crash course in allergy and immunology. I would recommend Dr. Ostro without reservation.
1.0 Rating
May 27th, 2011
Dr Ostro is a jerk.... In plain English (& I like everyone)
He is rude & impatient. Brought me to tears.I went into his office covered in angeodema. I've had Cronic urticaria for years.... (was diagnosed by a better allergist at a later date.)He asked what my hives felt like (???). When I told him they were painful & sometimes left bruises, he told me I was wrong. (!!!)He asked me about possible food triggers. (after YELLING at me when I started to tell him what I thought caused my most recent outbreak!) He asked about tomatoes & asked, "cooked or raw?" I took a moment to think & said "I think both bother me..." mind you, when I saw him, I was covered in hives & very uncomfortable. He didn't like my answer. YELLED, "Just answer the question!!!" (I thought I had.... So I just made up 1 word answers for the rest of this hour long ORDEAL & never ever saw that evil man again.BUT, I did go to someone else within that practice who was wonderful. Dr Ostro was much easier to get an appointment with than my new dr. My new dr was wonderful & saved my life. I would not waste a second if my time with dr Ostro. No one should ever treat another person the way he treats people. He should be doing research.... He should not interact with people... Ever. He is HORRIBLE.
1.0 Rating
May 25th, 2011
His bedside manner was TERRIBLE!!!!
everyone else in the office was so nice.When I was waiting outside his office, I saw an older woman who looked very upset. I said to her, "did you just see Dr Ostro?" she said, "yes."He yells at his patients... He's rude. Very rude & unprofessional. The man had me in tears. So I never went back. I found someone much nicer & better within the same practice.
5.0 Rating
May 22nd, 2011
Dr. Ostro has been my doctor for almost 19 years and has successfully treated me for severe asthma and allergies. He is always reachable by phone and has saved me from many a hospital visit. His diagnostic and therapeutic skills are unparalleled. Though he's a bit impatient in person, I wouldn't trade him for the world!
1.0 Rating
September 30th, 2010
ok but not great
5.0 Rating
July 1st, 2010
One of the Most Intellegent and Best Doctors in Boston
I had a very complicated medical situation and after seeing five doctors who unable to help me I was referred to Dr. Ostro. He was patient and spent a lot of time with me and was able to diagnose a complex issue where other doctors--including numerous specialists had failed. My life is a lot better today and it is 100% due to Dr. Ostro's thoroughness and tenacity. He is simply one of the smartest Doctors I have ever met.
1.0 Rating
October 6th, 2009
Get a different Allergist
Dr. Ostro is very unprofessional and rude. He might be a good doctor but I saw him once and I'd never go back to see him again. He corrected my grammar in an appointment. Also he corrected me when I refered to an inhaler as the color orange...He said "is it more of a Burnt Sienna?" I'll never forget that.
1.0 Rating
July 8th, 2009
Did more harm
I saw Dr. Ostro for a year for asthma and allergies. Unfortunately, I didn't follow my instincts regarding his brusqueness, habit of writing notes while talking to me, impatience with his staff etc. The last straw came when I had a particularly bad exacerbation of asthma, and he over-medicated me on steroids and each time I reported a new side-effect he'd wave it aside saying "oh that's just the prednisone". After a month of this and the asthma not getting any better, I found a new doctor and have not regretted the decision! The asthma has been better too and on far less medication.
1.0 Rating
December 12th, 2008
DONT WASTE YOUR TIME
I saw Dr. Ostro for my allergies. not only was an hour and a half late taking me (and never apologized), he was rude. He told me that the allergies were all in my head and he didn't believe I had any. He tried to talk down to me and treat me like an idiot. When my allergy test showed that I was indeed very allergic to grass and pollens, he back tracked on his words. What a jerk.
Nearby Doctors

Dr. Martin Ostro is similar to the following 3 Doctors near Brookline, MA.