Rate Now
Share Your Experience
Have you seen Dr. Martin Shapiro?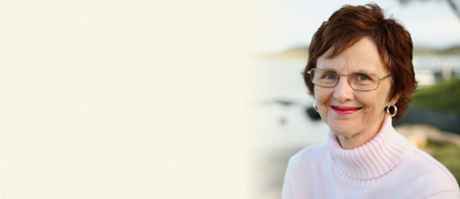 Diabetic Macular Edema
Get the facts about diabetic macular edema, including the different types and the doctors and specialists who treat it.
18 Ratings with 12 Comments
5.0 Rating
June 27th, 2017
Fantastic Doctor
5.0 Rating
June 23rd, 2017
Recommended
5.0 Rating
June 9th, 2017
friendly. Explication easy to understand..
5.0 Rating
June 5th, 2017
Best Eye Doctor I ever met :)
I have known Dr. Shapiro since my youngest daughter was 1 year old she is now 23!. Our whole family loves him, he is kind ,intelligent, patient and goes above and beyond for all of us. I know when I step into his office is like being home, he gives you a sense of calm and has the knowledge to calm our fears and issues that we may have and he has always solved them and gave us the best care we ever had from the first day we met and after all this years he is the same wonderful person and never changed :)
5.0 Rating
June 3rd, 2017
I highly recommend Dr. Sharpiro. I have been a patient for many years.
5.0 Rating
June 3rd, 2017
Great doctor
5.0 Rating
June 3rd, 2017
Excellent
I have been seeing Dr Shapiro for about 10 years now. Always a pleasure. Never feel rushed or that your just a number. He always answers all your question and makes sure you understand the answer. More doctors should be like this.
1.0 Rating
August 1st, 2016
BAD PHONE MANNER
I called to get some information about my eyeglass prescription and the staff was not helpful. I called back to find out why the doctor's couldn't check my insurance and was told I needed to call the insurance for benefits information. I can't understand if you can call to see if my eye exam is covered, why can't you call about my eyeglass coverage?? Anne was rude and hung up while I was still talking.
1.0 Rating
August 16th, 2014
This doctor should not be practicing.
I agree Dr. Shapiro is rude and totally unprofessional. I told him I had pain in my eye after having glasses made from his prescription. When he saw me he made the prescription stronger and worse. The bottom line is that the could not write a correct prescription for my eyes. He told me me would not discuss my eyes with me any longer and left the the room. I am left with two pair of glasses I cannot wear, am unsure about the condition of my eye and in search of a competent ophthalmologist.
1.0 Rating
September 10th, 2012
Rude, Rude, RUDE
Compassion, Knowledge and Professionalism is what sets a mediocre doctor apart from an excellent one.If you are looking for a professional who will treat you with courtesy and respect then you may seriously want to consider seeing another physican.There is not enough room in the examining room for a patient and Dr. Shapiro's ego!
5.0 Rating
January 21st, 2012
Dr. Shapiro is an excellent doctor. He is someone who has a large practice, yet to my amazement I can send him an e-mail day, evening, even on a Sunday and he obviously has 24 x 7 access to e-mail and actually replies quickly. When I say "Quickly", I mean often withing an hour even if a Sunday. Further, his replies are very detailed, extensive, sincere and caring. When in an eye exam or seeing him for any issue, he is extremely pleasant, caring and sincere, always respecting your input to the situation. He has at times MADE time at his day end to take me in and if a follow up to a concern of mine, without charge. I highly recommend Dr Shapiro as a primary eye doctor. Also, for Optical hardware needs, the Optical shop on site in his Orange location is fantastic.
1.0 Rating
August 16th, 2011
Unkind and Unhelpful
I have been using this eye practice for approximately one year. I returned a month ago because my eye was red and irritated for days. 1 month, 3 different diagnoses, 2 kinds of drops and no contact lens wear and I am still having the same problem. This practice has sent me to the wrong office, had an emergency number that did not work, can never seem to 'find' my chart (I have been to all 3 offices and none of them seem to have my chart), and my visit with Dr. Shapiro was the last straw. I saw him as my usual dr. was on vacation. I waited 45 minutes because they couldn't find my chart and didn't have me down since last year (I was in that exact same office 10 days previous). I told him I was frustrated and unsure of what was even wrong. I had been told a lot of different things and was still having the same problem. I started to get visibly upset when he said he couldn't answer me and I was asking him to 'look at scrambled eggs and put them back together' whatever that means. When he saw I was upset he did not offer comfort. He instead told me to 'keep it in perspective, it's not like it's cancer.' Wow, how unbelievably unkind. My vision is a big deal to me and having a patient in pain for a month should be a big deal to an eye doctor! I was insulted and left without any resolution to my problem. He acted like I was annoying him and taking up his time. I will NEVER go to this 'doctor' again and I hope no one who reads this will either.