Rate Now
Share Your Experience
Have you seen Dr. Marvin Pietruszka?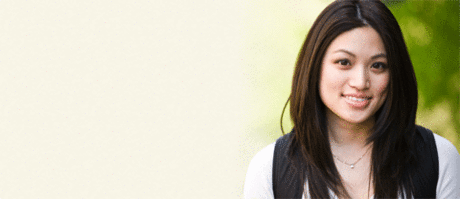 Birth Control
Get the facts about birth control so you can decide which type is right for you.
21 Ratings with 10 Comments
1.0 Rating
June 9th, 2016
This doctor works for cid management for the employer's. When an injured employee's doctor tries to help and get the injured / disabled employee treatment through works comp, the employer pays this doctor, to find any reason to deny treatment. Even the most basic of treatments like pain medication to help the employee keep working. How can this doctor live with himself. When a honest doctor wants to help someone suffering, this doctor has no problem taking money to make up any reason to deny it.
1.0 Rating
April 1st, 2016
Don't waste your time
OMG!!! Don't choose this guy's, ridiculous customers services!!!!!! Its 4:12pm ,I'm still here from 1:30pm !!!!!! And still waiting for doctor to visit me!!! They says it takes 30min more to doctor come n see you ! They didn't tell me that simple dr visit takes almost 4 hours! waste of time :( It's 4:22pm and didn't see the doctor yet! Finally Dr visited me, and they got my blood test n I told them I just ate lunch, they didn't care cuz they wanted to charge insurance anyway... Don't waste your time, it should be mechanic shop, not dr office!
5.0 Rating
March 23rd, 2016
Dr. P will help you!
I have seen a lot of poor reviews about this doctor. I would like to say that I feel some reviewers are being unfair. Yes, there is a long wait time and it's an old and "not pretty" facility. But the wait time is due to the fact that Dr. Pietruszka is the ONLY physician in the West Valley (other than Olive View) who takes Medicare. He also has a lot of work comp patients. Hence, the crowded facility and long wait times. It is worth it if you want to settle your work comp claim. The doctor also speaks fluent Spanish and is very caring even if he seems rushed sometimes. His diagnoses are spot-on. He will do his best to help you with your work comp claim. He supports the "average Joe." If you feel you are made to wait too long, or that the staff seems rushes, it's because the clinic is just so busy...why? Because employers and insurance companies are out to screw you, and a good work comp doctor is hard to come by. Please bear this in mind. Dr. P is a great doc!
1.0 Rating
November 27th, 2013
ImPatient Patient!
This doctor, and, his staff, have no sense of time at all! Oh!, you have an appointment?, that's nice!, who cares? You'll sit, for a while, in the main lobby, just to be called, back to one of the examination rooms, just to sit there ENDLESSLY!, just to have the..umm..Doctor, speed into the room, ask you some rapid fire questions about your health, does not completely explain test results, or really diagnose anything!, and, always seems to be in such a hurry, until, normally, there's no real time for any questions! If you have money, or, good insurance, he has NO PROBLEM, sending you for tests!, in which, I'm inclined to believe, often, are either bogus, unnecessary, or, fraudulent! I would not refer this doctor to an enemy of mine!
1.0 Rating
July 12th, 2013
long waiting
1.0 Rating
May 15th, 2013
The worst experience with a doctor and the medical staffs I have ever had. I had to change my father's primary doctor after 2 months of not getting any service from him. He orders the blood test without interpreting the results and adjusting the medications. If you wants the results of the blood tests, you will be ordered to go to his office wait for hours and in the end, he will order a repeat test and you have to wait for another three weeks and when you call for the results, you will here the same thing over and over and over. You have to go to the office with no appointment, as the clinic is a walking clinic, means that you have to forget about the value of your time, sit there for hours and then you will be send to another room to wait for a few more hours, without the result being discussed with you. The rude Dr does not even bother to go to the room and talk to you,....
1.0 Rating
December 1st, 2012
this place will definitely increase your anxiety!! I have been here on several occasionsnot by choice he was an assigned doctor for my I
1.0 Rating
September 16th, 2011
The worst doctor I have ever met. Rude and there is a total lack of care about the patients. I was left waiting over 4 hours to see the doctor and he walked in and was completely rude. He expected me to sympathize for how hard he works. The staff never knew where he was and asked me to tell the doctor how mad I was. The rooms were very dirty, patient information from other patients was left out in the open in the room and there were ants on the sinks and floors. Avoid this doctor if you value your since of sanity, well being, time or health. This doctor will make you worse!!
5.0 Rating
March 7th, 2011
5.0 Rating
April 20th, 2010
5.0 Rating
August 29th, 2017
2.0 Rating
March 29th, 2017
Nearby Doctors

Dr. Marvin Pietruszka is similar to the following 3 Doctors near Reseda, CA.