Rate Now
Share Your Experience
Have you seen Dr. Marvin Shienbaum?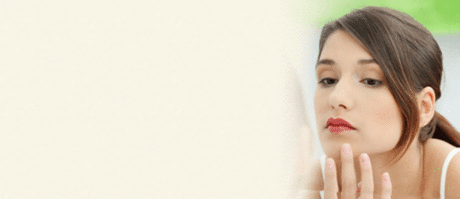 Acne
Get the important facts about acne, including the different types and what causes it.
Quality Rating
Highly Satisfied
55 Ratings with 19 Comments
1.0 Rating
September 10th, 2017
I HATE TO LOOK AT MY SCARES!
LIKE SOMEONE ELSE SAID U TELL DR. SHIENBAUM YOUR CONCERNS AND HE SAID OH DON'T WORRY IT WILL GET BETTER. IT'S BEEN A YEAR AND MY SCARES ARE UGLY HE CUT ME SO BAD AND LIKE HE DIDN'T KNOW WHAT HE WAS DOING I PAID ALMOST $13,000 DOLLARS WHAT A WASTE A AND I HATE LOOKING AT MYSELF NAKED. i COULDN'T ENJOY GOING TO THE BEACH THIS SUMMER CAUSE OF HOW MY STOMACH LOOKS. I CAN'T SLEEP ON MY LEFT SIDE BECAUSE OF WHAT HE HAS DONE TO MY BODY AND MY BELLY BUTTON IS SO BAD AND BLACK. I CAN GO ON AND ON ABOUT WHAT THIS DOCTOR HAS DONE TO ME. SCARE ME FOR LIFE.
5.0 Rating
August 29th, 2016
Breast augmentation
I couldnt be happier, from start to finish he and his staff are amazing! I told him whatvi was wanting and he and his staff steered me in the right direction. I fully trust his opinion and abilities! Thinking of going back for brazilian butt lift ! I had a breast augmentation and they are so natural, no regrets! Would recommend him highly to anyone!!
5.0 Rating
May 19th, 2016
Mrs
5.0 Rating
May 19th, 2016
Mrs
Hi my name is Cynthia Slew, just had surgery with Doctor S. He is a great and wonderful doctor. Great at what he dose. I would recommend he for, all your surgery. He is one of the top best doctor in Tampa. He has make me love, and appreciate my body more. He literally gave me my life back. Love doctor S. Great man, great doctor.
5.0 Rating
May 16th, 2016
I'd been to a few other surgeons thinking of a tummy tuck but when I had my appt. with Dr. Shienbaum I knew he was the Dr. for my surgery. Not only did he offer a total liposculpture with the procedure, but he was the only surgeon who suggested the liposuctioned fat be re-injected into my buttocks to add more curves.. Two months later and I am elated with my results! Best decision I ever made. Dr. Shienbaum and his staff are the best!
5.0 Rating
May 13th, 2016
Pleasantly Suprised!
Dr. Shienbaum was awesome, it is very apparent that he loves what he do! I had a few consultation prior to meeting with Dr. Shienbaum over 18 months, once I meet with him I scheduled my surgery the following week. He made me feel like he knew exactly what I want and in reality he made me look better than I ever thought, I am so happy with my results and it's only been I week. I have referred several of my friends to him!
5.0 Rating
May 5th, 2016
Best decision ever!
Dr. Shienbaum is a great surgeon. He is double board certified plastic surgeon. He takes him time with all patients. I wanted a natural yet bigger breast appearance. I choose a great size with the help of his amazing staff members. Ginny- his nurse was fantastic at answering and preparing me for my surgery. Chelsea his medical assistant had such a geniue attitude and was always so kind with anything I need post-operativly. Patty was always quick to help me on my way to recovery. She answered all my girly questions and was always available to assist with any of my needs. Dr. Shienbaum is an excellent surgeon and his staff is just as wonderful.
2.0 Rating
April 20th, 2016
Not Happy!!!!
Out of 3 procedures I had done, only 1 is noticeable and I'm not even happy with that one. The scar is way much more then expected. The staff is very pleasant and convincing. The doctor make you feel at ease all while you are looking into getting something done. Post op experience. ...not that great. Staff not as attentive. When ever you have a question or concern they brush it off with... "don't worry, I had that happened to me to" the doctor never addresses your concerns as if he never read your chart and seen what you've explained to the MA. I am pretty disappointed I paid alot of money and not happy at all with my results!
5.0 Rating
November 4th, 2015
1.0 Rating
July 14th, 2015
5.0 Rating
March 6th, 2015
Amazing!! Must go to Brandon Plastic Surgery.
Dr. Shienbaum and nurse Ginny took such excellent care of me! I have had two plastic surgeries in the past so I know the difference between good and bad experiences. My last surgeon butchered me but these guys are AWESOME! I'm two days post surgery and haven't had any bruising or swelling after a bilateral mastopexy. Amazing! I wouldn't go anywhere else.
5.0 Rating
May 14th, 2014
Tattoo Removal
When I was young and on a whim, I got a tattoo on my wrist. I have regretted it ever since. It is ugly and looks very unprofessional. I have researched and tried various ways of having the tattoo removed including laser, sand abrasion, (scrubbing the skin with salt) lemon, and cryo (freezing the tattoo off). While most offices recommend laser tattoo removal, I have learned that they do not work well on multi-colored/layered tattoos. It seems each individual layer and color of the tattoo has its own wavelength with varying depths which corresponds to specific tattoo pigments that darker colored and black inks can be more completely removed with the laser technique. The laser apparently breaks down the ink particles which are then absorbed by the body. I consulted Dr. Shienbaum who explained to me the benefits of each type of tattoo treatment and that multiple repeated laser treatments would be required for my particular tattoo. After some consideration I opted to have the tattoo such as mine excised surgically in one procedure. I could n ot have been happier. The incision was placed in a natural crease of my wrist and after just two months it appeared to have the same color as my normal skin. It proved to be an excellent choice for removal in one sitting without the need for recurrent visits, and the potential for discoloration and pigmentation irregularities. The excision now looks like a normal crease line of my wrist and is barely visible. I could not recommend Dr. Shienbaum more highly.