Rate Now
Share Your Experience
Have you seen Dr. Marwan Wehbe?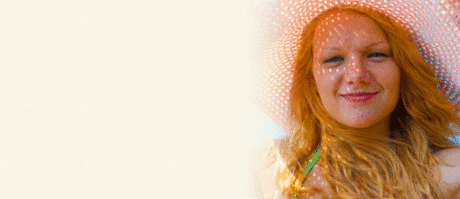 Skin Cancer
Get the facts about skin cancer, including the different types and symptoms.
32 Ratings with 18 Comments
1.0 Rating
April 5th, 2017
FINGER SURGERY
After an unsuccessful operation on my broken finger I visited Dr. Whebe. First surgery: he removed dislodged metal screw and put in an antificial joint. The operation was unsuccessful and the artificial joint popped out on one end. Three weeks after the first surgery I had another surgery which was a mistake because the scar tissue did not have time to heal. I was not made aware of this and went ahead with the surgery. He cut the bone and put disks in. I now have a finger that is disfigured and much shorter than the other.
1.0 Rating
September 2nd, 2015
1.0 Rating
September 1st, 2015
Disappointed to say the least
Our Experience with Dr Wehbe was disappointing to say the least. he was rude and arrogant from the moment we met him , as well as our final visit. He would not even look at a 5 page EMG report that my son had Just had the week before from a prominent Bryn Mawr Dr. He Ordered yet another painful EMG which was beyond Brutal. He misdiagnosed my son which in turn did not get him the surgery he actually needed. Thank God another lead led us to John Hopkins, Dr. Lum. Who preformed surgery on my son 7/20/15 and now he is Pain Free after over a year of daily pain.
5.0 Rating
September 29th, 2014
Patients' choice
2.3 Rating
September 18th, 2013
Completely Changed Opinion
I was recommended to Dr. Wehbe a few years ago for carpal tunnel in both hands and I was mostly happy with everything from appointment to surgery. It was after when I was charged for my post-op and when I questioned it the staff responded that he spoke to me about doing my next hand so he can rightfully charge... well, I filed that in the back of my mind as I wanted the PT to go well. I went back years later for elbow issues and was chastised for not seeing him after PT (I was never told to nor was an appt made!) This time I was told to make an appt to setup my surgery, which I promptly did... but they took me to an exam room and did the usual tests, made me wait and the Dr came in again. I did setup surgery ... but you got it, charged another office visit and co-pay for setting up surgery! The final straw was when I asked if both minor surgeries could be done at the same time (one OR visit, one day off, shorter recovery time since they'd both heal at the same time) and he said no (which I confirmed with other surgeons after that it was possible!) I was also advised I needed another EMG (at the expense of my insurance and performed in his office) since mine was over 2 years old. I disputed this and they said it was too old... but when I requested records, it was done 15 months prior. Sadly my intuition that this Dr. treats me and my insurance as an open-checkbook just may be right... and a second opinion shows the tests his did only show MILD degeneration and surgery is NOT required at this time.
5.0 Rating
July 9th, 2013
1.0 Rating
June 20th, 2013
Worst Dr. experience ever
Dr. Wehbe is completely arrogant and impersonal. He kept me waiting for over an hour, barely evaluated me and asked for an Xray of what was clearly a soft tissue problem. When my insurance denied the xray he walked out and showed me the door with no advice or diagnosis. He was happy though to bill me $40 and tell me to come back once I get an Xray (at a cost of another $40+xray). When I asked for someone to tell me anything all I got was ... "You may need surgery" ... for a mild sprain. I went to the practice hoping to get an appropriate brace for my problem. When I asked for a refund as I was dissatisfied, the response I received was that my evaluation of them is "unfair and unwarranted" and they would not issue any refund. I literally came out worse than when I went in. In my opinion this practice should be out of business.
5.0 Rating
August 1st, 2012
5.0 Rating
June 1st, 2012
2.3 Rating
April 25th, 2012
Next time, I'll go somewhere else.
I went to see Dr. Wehbe for a repetitive stress injury in my hands. He seemed rushed, and didn't help me understand my condition at all. He didn't listen to my questions, seemed distracted and unconcerned, and was not very personable. His therapists were the same. Still, I felt the diagnosis was accurate (although I had come in with a pre-existing diagnosis, having been made by my primary care physician). I wish I'd gone somewhere else.
1.0 Rating
February 1st, 2012
Horrible!!!!!!!! Didn't think this stereotype still existed!!!!!
5.0 Rating
July 3rd, 2011
I am a Lawyer
I do not normally do this type of thing, but I was outraged by one of the omments made on this site. I saw Dr Wehbe after seeing multiple other hand surgeons. He was the kindest and most considerate person I ever met. He wet out of his way to make me comfortable and to fix my problem. Incidentally, his son is a lawyer serving our country, so accusing him of hating lawyer or anyone else is plain ignorance!
Nearby Doctors

Dr. Marwan Wehbe is similar to the following 3 Doctors near Bryn Mawr, PA.