Rate Now
Share Your Experience
Have you seen Dr. Mary Ferris?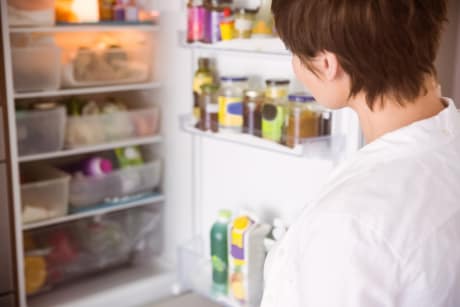 Binge Eating Disorder
Get the facts about binge eating disorder, including symptoms, causes and related conditions.
27 Ratings with 14 Comments
1.0 Rating
February 1st, 2017
The worse medical care I have had.
This Doctor does not care at all about her patients well being what so ever. I had the impression that she wasn't even listening to what I was telling her about my concerns. I waited over four months for some kind of diagnosis and hope of treatment and pain relief which would never come. I switched doctors and was diagnosed and sent for treatment within two weeks! Shame on you Dr. Mary Ferris.
5.0 Rating
July 20th, 2016
Patient of Dr. Mary Ferris
1.0 Rating
June 28th, 2016
Dr Farris shows no compassion and prescribes medicine and does not follow through with blood results to monitor her patient. Try to get a FMLA paper worked signed by her impossible she is way to busy with her personal life to care about her patients so that they can have caregiver to help them without losing there job.
1.0 Rating
April 14th, 2016
Lacks compassion!
Dr. Ferris has a horrible bed side manor! She is extremely rude and lacks compassion. During my appointment she said, after a long sigh, "I've decided to take on your case." I couldn't believe those words came out of her mouth! You're a physician, do you always decide who you'll treat? I rarely take Xanax, so I forgot to list it on my daily medications. She ran a MAPS on me and was so condescending when she asked why I didn't tell her I'm prescribed Xanax. I told her I rarely take it so it slipped my mind, and I wasn't even asking her for a prescription! My entire visit was a complete waste of time and money. I don't know how they could even bill my insurance for that kind of service!
5.0 Rating
October 13th, 2015
Very compassionate, empathetic, professional and knowledgeable. Seen her for first time after having a bad experience with another DR. Dr Ferris listened and addressed problems while thinking outside of the box. She discontinued all unnecessary medications prescribed prior to my meeting her. Staff was super friendly. Glad I found her.. Feeling hopeful and safe in her care:)
1.0 Rating
August 19th, 2015
Dr. Mary Ferris is a money hungry human executing machine. Her appointment has nothing to do with checking the problems of the patients, its only to get as much money as possible from ones insurance. She doesn't even listen to your problems correctly and orders for whatever test is set in her mind and after that her assistance Tina and Charlene deals with the patients not even allowing them to speak to her ever again. The tests are all done in their own clinic and the results are all the same. You would never get cured for the problem you went for as according to her you don't have any problems. And to avoid getting cheated further please note that there is another hidden charge of $35 and that can be placed on you anytime whenever they need some extra bucks to run the clinic.
5.0 Rating
November 12th, 2013
Wonderful Doctor
Dr. Ferris has been my doctor for the past 29/30 years, when we discuss my health care I have the utmost confidence in her ability to accurately diagnosis situations. Dr. Ferris has always taken the time to listen first before diagnosising the situation I find her to be an absolutely great doctor as well as a good person.
5.0 Rating
October 30th, 2013
Dr. Ferris
5.0 Rating
April 12th, 2013
The staff is terrific. They go out of their way to helpful and are very kind. I can't believe what I've read on this site. I think most reviews are written by people who are angry about one thing or another. Not me. I could not be happier in any doctor's office. Dr. Ferris is efficient, caring, and has helped me with all my medical problems. I have no complaints. I would recommend her to my family and friends without a second thought.
1.0 Rating
November 9th, 2012
Won't do insurance paperwork