Rate Now
Share Your Experience
Have you seen Dr. Mary Downs?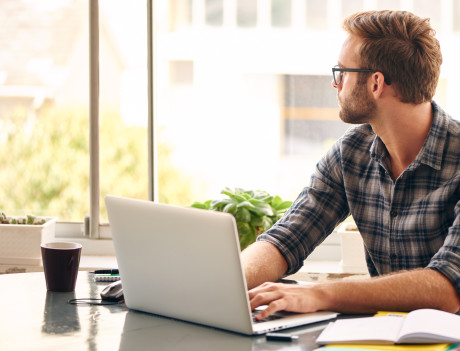 Adult ADHD
Get the facts about attention deficit hyperactivity disorder (ADHD) in adults, including the different types and symptoms of each.
20 Ratings with 11 Comments
5.0 Rating
October 20th, 2016
Very compassionate and intuitive
Dr. Mary Downs helped my brother tremendously! She suggested deep brain stimulation therapy for his dystonia. Not only did it help his movement disorder, it cut his pain level tremendously. We would never have known about this option if it had not been for her. Kudos and thanks from our whole family.
1.0 Rating
September 19th, 2016
Do not go to this Doctor
I went in to see her on a consultation. Her staff was fine, but when I saw her, she completed some standard tests. She recommended two expensive test for MS, even though she said by the scan, I do not have MS????? I brought my MRI and typed finding and she completely ignored the meningioma in my brain. I had to ask her about it, or otherwise she would not have brought it up. She was very complacent about saying that I might want to see a Neurosurgeon.
5.0 Rating
August 2nd, 2016
Superior neurologist !
5.0 Rating
March 29th, 2014
Most helpful doctor
I have had several visits over the past year to adjust my medication for my headaches. Dr Downs is not the first neurologist I have seen, but she has been by far the most interested in finding just the right treatment that satisfies me. My headaches are better that they have been in years and my medications are for the most part not causing side effects. She is also interested in discussing things I can do for myself to help. She has answered many questions patiently. She has a good sense of humor. Her staff is nice and a person actually answers the phone when I call.
5.0 Rating
November 14th, 2013
1.0 Rating
March 29th, 2013
Patient still searching for responsive and professional MS doctor
Rude and arrogant doctor. Missed a head full of MS lesions. Seek help elsewhere. By the time you need a neurologist, you need a clinician who knows medicine, but knows how to make her patients and family part of the team. This may be harsh, but she should have chosen research instead of working with personal lives.
5.0 Rating
March 21st, 2013
I am a recent patient of Doctor Downs and have been very pleased with the information and care she has provided. Doctor Downs is compassionate and understanding in the neurological field as we all know is not necessarily a perfected science. Despite how common my disease is, and major advances in diagnosis and treatment, epilepsy is among the least understood of major chronic medical conditions; I am very pleased to have Mary Downs as my Doctor and feel very fortunate to be under her care. The office staff is very nice and accommodating as well. A huge relief has been lifted off my shoulders being under her care.
3.7 Rating
January 29th, 2013
My Neuro
I have been going to Dr. Downs for about 10 yrs. Her bedside manner in the beginning is lacking but after a couple of visits she was fine. I had seen several other neuro in town but she turned out to be the best of the 4 I saw. I have MS, she has stayed on top of the newest meds and we found my MIRACLE med 5 yrs ago, still taking it, still walking and doing much better than 6 yrs ago. She helped get me out of the Wheelchair and on the DANCE floor again !!
1.0 Rating
January 23rd, 2013
I had to make an appointment 2 weeks ahead of time, No problem.... I had just had a mini stroke. She saw me on time and seemed to take notice of my ills. She scheduled many other tests. I went threw them and then flew back to my bush town home. A week later I call to ask what is going on and so forth. I am informed that every thing is OK. I say What!!! So that means that I can go back to working out and the strenuous lifestyle I am used to. They say Yes. A few minutes later I get a call telling me the opposite. Take it easy, don't do any strenuous hard work. Now Dr. Downs told me that she would send all the information to my Dr. in my town. She didn't want to deal with an out of town patient. My Dr. was out on vacation, When she came back I asked her what was going on. She said she had not received any thing. She called Dr. Downs and asked for information. She had to leave a message. That was over a week ago. To this date she has not received a reply. Bottom line,.... go with some one else. If I have another problem or I need to do a follow up, I will chose another Dr..
1.0 Rating
April 20th, 2011
I was a victim of Dr. Downs taking a slow pace in working up my diagnosis which lead to me having to be hospitalized. She failed to contact me after I was and her office staff failed to contact other medical facilities as requested. I had to seek other doctors for medical treatment because I was ignored by Dr. Downs.
5.0 Rating
June 6th, 2017