Rate Now
Share Your Experience
Have you seen Dr. Mary Harrow?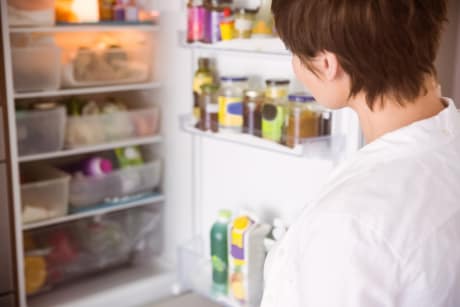 Binge Eating Disorder
Get the facts about binge eating disorder, including symptoms, causes and related conditions.
Quality Rating
Highly Satisfied
25 Ratings with 11 Comments
1.0 Rating
May 9th, 2017
Never will I go to her again!
I am surprised to see such positive reviews about this icy callous doctor. I filled out all the paperwork in advance with all the health questions and was very thorough. I came in with blood labs that have been done on me in previous appts with another doctor revealing what is going on with me and diagnosis. She dismissed everything and made it very clear that all my health issues were in my head and that they were due to my emotions! I couldn't believe my ears. She spent time with me basically telling me how I'm wasting money on tests and supplements and gave me a referral to see some counselor or some sort of healing guru and proceeded to tell me how she came from an alcoholic home and how she had to go down deep to resolve all the crap that happened to her. On top of all that, she cussed like a sailor using the word f*ck*ng numerous times and the shi* word frequently as well. Anything I said, she was quick to dismiss me. I was stunned. She was as cold as ice. Yet, while I was waiting in the exam room, I could hear her next door with a man and she was as polite and kind to him as could be. I thought she sounded great and was hoping she was going to be a good doctor for me. It was my first time seeing her and she chased me away with tears in my eyes when I left. This woman is like a Dr. Jekyll and Mr. Hyde. If anyone needs to see a counselor and deal with some unresolved issues, I believe it is her. Never again will I go back to her and I certainly won't refer her to anyone.
1.0 Rating
May 9th, 2017
Foul mouth and very callous
I saw Dr. Harrow for the first time upon a referral from someone. I was hopeful she would be a good fit doctor for me. What I received was her saying ALL my health issues were emotionally-based. She would not do any labs as she said she wasn't a supporter of labs and didn't go by numbers! She threw the "f" word out multiple times along with the sh*t word. I found her very unprofessional, chilly, and callous. I will not refer her to anyone and will not ever return to her again. Was a very disappointing appt. and a waste of time not to mention my co-pay as well. I don't need an insensitive doctor.
5.0 Rating
February 13th, 2016
Blessed to have Dr Mary Harrow as our family doctor
5.0 Rating
January 16th, 2015
IF YOU WANT THE BEST DOCTOR .... YOU WILL BE BEYOND SATISFIED BY DR.HARROW!!!
1.0 Rating
September 2nd, 2014
Please do not believe the "good" reviews.
I believed the reviews and and waited weeks to get in to see this quack. Let me tell you what happened, so you can judge for yourself. 1) Appointment was scheduled for 8:30 a.m., I was informed to arrive 15 minutes early to fill out paperwork. I arrived at 8:10, doors were locked, no one inside. 8:25, someone finally shows up and unlocks the doors. Does not greet me, just walks off into another room and has me wait. Then after I attempt to fill out paperwork in the 1 minute remaining before my appointment I find out that this late/rude woman is the "doctor". 2) I get into the room, where there is a massage table and various relics of "old medicine" set up, for what I can only hope is decoration. I began to talk to her about my issues, She was very dismissive and repeated back ailments that I never said I had. Her listening skills were poor at best. A patient should not have to repeat themselves many times. 3) I informed her that my back was in a great deal of pain to the touch, so what did she do? She used this hammering machine on my back for what felt like forever, while I cried in pain. During this torturous time, she had odd conversations with my 4-year-old daughter. They talked about many things, some of which were extremely inappropriate, such as prayer and how this "doctor" likes to judge people by their body type. Something that my daughter has never been subjected to. Now I have to explain to my very impressionable child that everything that this woman said was untrue. 4) When discussing one of my chronic conditions, which is being treated by a specialist, I was told by this woman to discontinue my real medicine and trade it out for aloe vera juice. This is the most insane thing I have ever heard. If I had not researched my condition in great detail and did not know the science behind what is wrong with me, this could cause much more harm than good. This type of "medicine" is not based on scientific fact. It is based on the power of suggestion and thought. I am now in a tremendous amount of pain and it will take me weeks to heal and to find a real doctor. Please do not make this mistake, it could hurt you physically and will definitely hurt your wallet as she charged twice what MD's in the area charge.
5.0 Rating
June 18th, 2013
Brazilian Jiu Jitsu patient
I was referred to Dr. Harrow by Kaiser for my shoulder injury as a result of training Brazilian Jiu Jitsu. I was so impressed at the energy and warmth of the office but more then that I was impressed with the actual time and knowledge she shared with me about why my shoulder was doing what it was doing. She reminded me of Temperance Brennan in the TV Show Bones. She really loves what she does and it shows.
1.0 Rating
March 23rd, 2013
Disappointed
5.0 Rating
January 17th, 2013
5.0 Rating
August 9th, 2012
Geo
5.0 Rating
May 27th, 2010
Really Good Doctor
5.0 Rating
February 8th, 2010
Best doc yet!
Nearby Doctors

Dr. Mary Harrow is similar to the following 3 Doctors near Colorado Springs, CO.