Rate Now
Share Your Experience
Have you seen Dr. Mary Hoffman?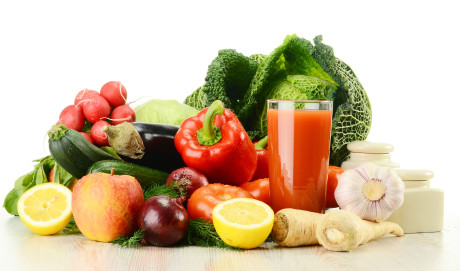 Type 2 Diabetes
Type 2 diabetes is a chronic disease in which your body is unable to maintain a normal blood sugar (glucose) level.
Quality Rating
Highly Satisfied
29 Ratings with 10 Comments
1.0 Rating
May 25th, 2016
hugs are decieving good luck DR your story is sad
Dr hoffman accepted me patient in with a complex history that has been denied care in my rural area and I had been unable to recover from a colonoscopy... I was only lucky to find one doctor- I am blacklisted in my area not welcome She has recently opened her own independent Ideal Care model practice. My first visit lasted an hour as she sized me up and told her sad story as to why she was so unhappy in managed medicine. She was at the end of rope, and someone saved her life. That's another story drs harming and bulling , check out her savior Pam Wible book about the dr suicide issues that are never talked openly about. Drs take care of doctors for sure. She started what would call compassion care - acknowledging that fact I am ill. I got RRMS for one thing not to mention current complication from a sedated procedure.... I was honest and open everything records wise follows us like mousetracks. After she talked with my former primary who said he never had a problem with me and medications. She requested his records, and records from other provider- when he had them all. I had many records none complete from any providers. After she got my records she rescheduled my appointment. and at the 3 visit she was hostile. It was a dr jeckyl hyde moment. She said she couldn't help me with anything in the past I needed to move on. She said she didn't know what to do and then said She wouldn't do nothing. Then DEMANDED I make my mind up right away about something. You are off the doc She kept asking me for suggestions what do I want her to do they were all met by NO. I had enough got up said cya and left. On the way out from the back room she asks if i want my check back, like a pissy doctor or a third grader. It took me Months to find her . Month to get in for her interview of me. appt one month later she took my bp and a 3 minute exam 3 rd visit I get fired all treatment stopped 30 days, and no help. Mary ellen hoffman I am glad I can document our time with you , I blindly trusted you . I had been abused. My pharmacist thinks you retaliated against me. says I need media attention. Dr hoffman told me I need a dr and a lawyer. I feel sad she seems broken and can not wrap her head around how not everyone in the world is angry or spiteful or hostile and their kicking us while we are down makes you want to advocate and hellp the underdog... Doctors are mean. Google it. Our histories are important. She also in writting gave another dr incorrect information about ME "controlled drugs' Keep accurate records. She said first visit she didnt know much... she knows lot. Shes still playing the blame game she left me hanging out to dry to save herself, Ignoring suffering and abuse.
5.0 Rating
May 25th, 2016
Fantastic
5.0 Rating
May 24th, 2016
I finally learned how to use the star system correctly!
1.0 Rating
February 29th, 2016
Patient
5.0 Rating
December 15th, 2015
5.0 Rating
November 12th, 2015
She is the best one they got!
4.0 Rating
November 6th, 2015
one of the best
5.0 Rating
May 23rd, 2015
Our family doctor 2015
MaryEllen is an excellent doctor who takes time with us and educates us as to what going on in the body during visits. She follows up with visits and always takes my concerns seriously. Wonderful doctor. We were late for an appointment. I was very sick and had my sick toddlers with me. We we scheduled to see someone on her team as she wasn't available that day. The receptionist my kids would be seen but not me due to us being late. I was upset at the news because I was so sick myself. We saw her on the way to the bathroom and she took us in to take a look and treat us right away even though we weren't scheduled with her originally. What compassion. Highly recommend her.
5.0 Rating
August 21st, 2013
Dr. Hoffman is top-notch
5.0 Rating
July 6th, 2016
5.0 Rating
June 27th, 2016