Rate Now
Share Your Experience
Have you seen Dr. Mary Kane?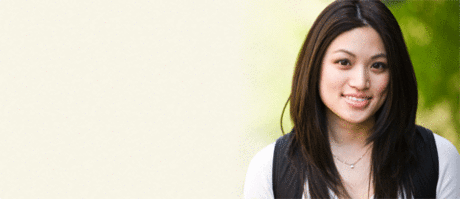 Birth Control
Get the facts about birth control so you can decide which type is right for you.
30 Ratings with 11 Comments
5.0 Rating
September 3rd, 2017
As good as this procedure can be
I had two colonoscopies with another doctor before going to Dr. Kane. I woke up in pain in the middle of both of those procedures. Dr Kane's process from the first phone call to check out is as professional and "automated" as it can be. She and her office did all the work. I just showed up at Alexian Brothers. There were several doctors in the room during the procedure which i didn't mind since I was unconscious.
5.0 Rating
July 10th, 2017
Colonoscopy
Her office set everything up at Alexian Brothers on Barrington Road. I had two of these procedures with another doctor before. Mary and the doctors that assisted her were head and shoulders above my previous experiences. I am due to go back for another one and I am very grateful to know she is the Doctor i am going to.
5.0 Rating
May 27th, 2016
5.0 Rating
July 7th, 2015
1.0 Rating
September 17th, 2013
Lack of Respect for Patients
Please be advised that if you try to work with this physician you will have to be prepared to deal with a practice that is managed without concern or respect for their patients. I scheduled an important procedure two months before my appt. with this physician. She is at a location near me only 1 day and that may be 1 day per month. I bit the bullet and scheduled my appt., coordinated the transfer of my duties at work for that day, which included giving a seminar, to another staff person who was gracious enough to re-organize her schedule to do for me. I found someone to provide transportation to and from and she scheduled that with her family as she is a stay-at-home mom. The point is that I went through a lot to have this procedure with this specific doctor only to get a call just a few days before that my appt. had been re-scheduled that day for a completely different time that I could not make given the schedule of the person who was taking me. Since most of the people I know have to work for a living, it's not that easy to find someone for this. When I asked why this had been done, the staff person could not provide me with any reason other than the doctor needed to change her schedule. When I asked why I wasn't consulted about the change to try to work something out that was mutually convenient I was told that wasn't how they do it. Oh, so that's what they think of their patients and their needs. By the way, the staff person tried at first to blame it on the hospital. Having had several excellent experiences with outpatient procedures at that facility, I called the hospital and found out that not only was it the doctor's office who had made the change, the person who called the hospital was the very person I had spoken with from the doctor's office. So, this doctor may be a good physician but she has a practice that is inconsiderate and disrespectful. Just keep that in mind if you don't happen to have a wide open schedule and have to work for a living like I do. The reason I am so upset is that I just spent the last 18 months starting a successful (I hope) recovery from cancer and have never been treated like this by any of the doctors or hospitals that have assisted me, including the world-class University of Chicago. When you are seriously sick and have to work to support yourself and maintain your health insurance, you need and appreciate healthcare providers who are considerate, flexible, and responsive. This is not one of them. Too bad, I was really looking forward to working with her.
5.0 Rating
April 12th, 2012
Best Gastro doctor ever!!
5.0 Rating
April 5th, 2012
1.0 Rating
February 28th, 2012
I have been suffering from stomach pain and nauseous for over a year now and after running some bloodtests for celiac disease, my primary doctor referred me to a gastro specialist. Dr. Kane came highly recommended and I had confidence in her ability. Unfortunately, it took 3 months to get an appointment with her as a new patient after a referral from my primary doctor. The appointment with Dr. Kane was very brief and since I had my upper endoscopy (the procedure she recommended I get), it has now been more than 5 weeks that I have been waiting for her follow-up call regarding my results. Her staff has been everything but helpful or upfront with me in finding answers. After calling several times to get copies of my lab results, a woman from her staff called me back one week ago and told me that ALL my tests were negative for celiac disease. Prior to this call, her staff told me that they had never received my bloodtest labs (which was incorrect, as I called the lab to confirm and they had faxed the results twice a few days after I had them done over a month ago). Finally, last night around 9:30 PM (while I was already in bed and falling alseep) I get a voicemail from Dr. Kane telling me that while my biopsy tested negative, one of my bloodtests for gluten sensitivity came back substantially abnormal and that I should call (as if I haven't tried already) to discuss my options. I am sure it will take a few more weeks to get back in touch with Dr. Kane who has made me feel as if I do not matter as a paying customer or a human being with stomach pain for that matter. At this point I'm still waiting for my results to be mailed to me so that I can do research and determine my best options after being billed $2,000 for her services. I will not be going back to Dr. Kane or recommending her to anyone else.
5.0 Rating
February 25th, 2011
A five star doctor!
I liked Dr. Kane, very patient, thorough, kind and knowledgeable . She takes her time - unlike other doctors who keep their hand on the door knob and you can tell they cannot wait to move on to the next patient. She listened and answered all the questions, explained everything nicely and allowed me to be part on the decision making regarding treatment. In my opinion, she is the perfect example of true a five star doctor.
5.0 Rating
November 19th, 2010
5.0 Rating
June 18th, 2010
Nearby Doctors

Dr. Mary Kane is similar to the following 3 Doctors near South Barrington, IL.