Rate Now
Share Your Experience
Have you seen Dr. Mary Klenz?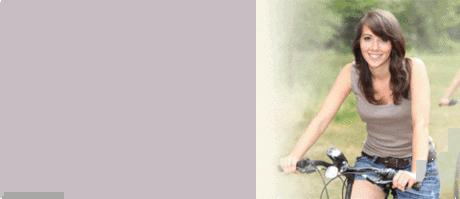 Endometriosis
Get the facts about endometriosis, including symptoms and parts of the body that may be affected.
83 Ratings with 23 Comments
1.0 Rating
September 12th, 2016
MEd
Worst experience ever, Took pictocin from 2 to 8 and baby flat lined!!! Epidural numbs you from the waist down not the brain. I was still there and was spoken to as if I was numbed from the waist up to - I quote, "find her husband get him to sign so we can take it out! " It was my baby!!!! not a thing. By a miracle the heart restarts and she never says a thing to me - just get the husband to sign. heart of stone is putting it kindly. Would not give a one except that is the lowest to give. She was semi-nice in the office but heartless in the delivery. Wait time is ridicoulous!! if Tuesday is her day on-call then she should not schedule patients on Tuesday! if Tuesday is you day in the hospital don't rush my delivery just cuz you have scheduled patients!! Its a no brainer - go with another doctor unless you prefer to be treated like a cow.
5.0 Rating
June 29th, 2016
AMAZING DOCTOR:HORRIBLE STAFF
Dr. Klenz is amazing as Well as PA Rierson. Facility is clean and perfect. STAFF IS HORRIBLE. THEY ARE NOT COURTEOUS AND DO NOT MAKE YOU FEEL WELCOME; ON THE CONTRARY , YOU FEEL LIKE THEY ARE DOING YOU A "FAVOR" IN TAKING CARE OF YOU. THEY NEED BETTER CUSTOMER SERVICE SKILLS AND A MORE CUSTOMER-ORIENTED IDEAL.
5.0 Rating
February 3rd, 2016
1.0 Rating
February 2nd, 2016
Front Desk
Chris the nurse practitioner is the BEST, she is very knowledgeable, professional and friendly and Dr Klenz is a GREAT OBGYN, but you have to have a lot of patience if you want to see him. Oftentimes, they don't give you a heads-up that your appointment might get cancel. You have an appointment at a certain date and time, but you get to the clinic and have to wait for hours and then in the end the people from the front desk JUST tell you, "We are gonna have to reschedule your appointment because Dr Klenz cant make it!!!." They are so rude, and the way they tell you is completely unprofessional. Unfortunately for me, I have had this happen on multiple occasions. It is very frustrating and inconvenient, especially because I have to keep asking for days off from work just to MAYBE have the opportunity to see the doctor!! THE WORST PART ABOUT BEING AT THAT CLINIC THOUGH IS THAT THE FRONT DESK LADIES ARE VERY RUDE, UNPROFESSIONAL, AND DEFINITELY COULD USE A SMILE EVEN IF ITS A FAKE SMILE!!!! THEY SEEM LIKE THEY REALLY REALLY REALLY HATE THEIR JOB!!!! YOU WALK IN TO THE CLINIC AND THERE ARE NO HI'S OR HELLO'S.... ABSOLUTELY RUIN YOUR MOOD AS SOON AS YOU GET IN TO THEIR CLINIC. THEY ARE NOT EVEN WILLING TO HELP YOU AND THEY MAKE YOU FEEL LIKE YOU ARE BOTHERING THEM!!!! Hopefully, these review helps the Clinic to DO better with their CUSTOMER SERVICE; otherwise, a refreshing course would be an alternative for them to learn how to approach their patients politely and cheerfully !!!!
4.0 Rating
December 4th, 2015
Dr. Klenz seems to care more about the money than treating a disease or health problem. I got surgery and when I followed up after one week she asked me if I wanted to get on birth control and Danazol. I said yes and she said to come back in a month to "give me more time to decide". I came back after one month and they had me waiting for about an hour and then they told me to go back home and come back in a week , however I live over an hour away from her office and told the ladies up front that I couldn't be coming any time they wanted and asked to see the RN ( I only needed meds to be prescribed) and they said no.
5.0 Rating
November 10th, 2015
4.0 Rating
October 9th, 2015
If you are looking for a doctor to hold your hand through your whole pregnancy then she is not the dr for you. She spends time with you if you have actual concerns and have them ready to ask her while she's with you. She has delivered 3 of my children and she is very thorough. She does everything herself through the whole process, doesn't say "oh dr so and so will take care of you.." And leave someone else in charge. No she is very meticulous in how she practices and She is very attentive when it matters the most. I would rather have a dr like her during labor and delivery than anyone else.
1.0 Rating
June 28th, 2015
will not be going back
Was not at all satisfied. Was not informed of an STD they had tested me for AND came out positive for until a week before my due date. Very very unprofessional especially since it could have been harmful to my baby had I had an outbreak during birth. Will not be going back and not recommending to anyone.
3.0 Rating
June 2nd, 2015
Private insurance
4.0 Rating
June 1st, 2015
Dr. Flores is excellent, her staff could use some work.
Dr. Flores is excellent, but her staff could use some work. I called the morning of my appointment to confirm and was told the appointment was correct. 10-15 minutes after checking in, I was told that my appointment was not until later that week. I asked if I could at least have my ultrasound done since I had gotten out of work early to make my appointment. I was told this couldn't be done so I left it at that and left unable to do anything else.
2.0 Rating
June 1st, 2015
Been seeing Dr. Klenz and Chris for over 6 years
Front office is rude and always seem to be bothered by ... working ... Medical Asst Letty for Dr. Klenz is rude has no professionalism!! I say if don't like your job get out and do something else. Don't be rude to patients if it weren't for patients you wouldn't have a JOB you hate!! And this has been going on since I first started seeing Dr. Klenz since 2009. Seems like they can't get better staffing, I have complained to front office manager before and same rude people still there. And attitude doesn't change. When and if you get to see Dr. Klenz she is kind and friendly but I so rather see Chris she is more compassionate and listens and a lot quicker to see. Chris is Medical Assistant is super nice and actually calls you back if you have questions. Sad that the actual Dr's MA doesn't go above and beyond like Chris's..
3.0 Rating
May 21st, 2015
Nearby Doctors

Dr. Mary Klenz is similar to the following 3 Doctors near McAllen, TX.