Rate Now
Share Your Experience
Have you seen Dr. Mary Luca?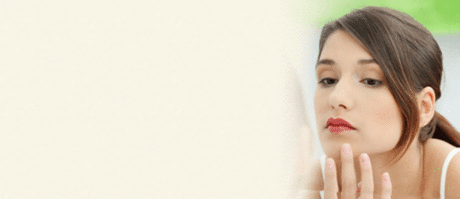 Acne
Get the important facts about acne, including the different types and what causes it.
41 Ratings with 13 Comments
4.0 Rating
April 30th, 2016
1.0 Rating
November 2nd, 2015
Long waits, poor bedside manner, 3 month lag in follow up of skin cancer dx
I went to Dr. Luca when I found an unusual mole that I thought should be checked. The wait time was very long and she was extremely rushed when she came into the exam room. She removed the mole and said it was most likely benign, but that they would send it to the lab to be sure. I didn't hear from her office, so I assumed the mole was okay. Several months later I received a call from a nurse at her office stating that I had positive results for skin cancer and that they had been trying to get a hold of me. I looked back at my phone and there had been one phone call made that I had missed. No other attempts in a three month period were made - no calls to my home phone, no letters, nothing. This was obviously negligent on their part and unacceptable when dealing with a malignant diagnosis.
1.0 Rating
June 23rd, 2015
Office staff totally ignored me after I signed in for my appointment. I was supposed to be a new patient. I was asked to have a seat after signing in at the front desk. So I took a seat right in front of the reception desk. I was never talked to again. I had completed my paperwork prior to my visit and was ready to go. Two other new patients came in after I did and one of them was taken back to see the physician while I was still waiting 35 minutes later.
5.0 Rating
March 9th, 2015
Love Dr Luca
5.0 Rating
February 9th, 2015
5.0 Rating
July 24th, 2012
Amazing Doctor
I must say I was appalled after reading these reviews. I have been seeing Dr Luca for over 7 years and not once have I waited over 30 minutes. It seems very comical that someone would say she didnt wash her hands. She is a very professional physician and highly recognized. This was the reason that I went to her office. Again, I would highly recommend this physician over most of the dermatologist in the central Ohio area.
1.0 Rating
April 19th, 2012
After waiting for about 40 minutes to see her, she walks in and literally spends less than 5 minutes with me, including the procedure which took 2 minutes, the nurse had to finish it! No hand washing or hand sanitizer or even using alcohol wipes on the surface where she did the treatment! No bedside manners what so ever! I was going to schedule an appointment with her for total skin check up, but changed my mind, she is so not worth the time or the money!
1.0 Rating
January 30th, 2012
I am switching dermatologists after spending a couple years with Dr. Luca. I have noticed that every time I visit her I spend at least an hour waiting for her and 2 minutes seeing her. She didn't read any of the nurses notes about why I was there, so I had to tell my whole history a 2nd time. She missed at least 3 very large abnormal moles (that I told the nurse about) on my skin check and I had to re-direct her to the moles after she was finished. There was no handwashing from her- and who knows what else she touched in the rooms before me. And she seemed so rushed throughout the whole thing- probably because she realized all of her patients have been waiting over an hour to see her. Not worth it at all. I don't trust her to do my skin checks anymore.
2.3 Rating
July 31st, 2011
Long wait and rushed appointment
I usually have to wait an hour or more to see the doctor, and then she is very rushed when she finally comes in. She has never read my chart, and assumed incorrect information about my condition at each follow up appointment, but has been too rushed for me to correct her. Follow up appointments are almost impossible to schedule and are usually weeks after she tells me to come back. The office really seems more focused on cosmetic work, and ever person who works there looks like they get a lot of work done. Fine if that's what you're looking for, but I have no interest in looking like a model. Her office has no answering service. So if you have a problem, you will have to wait until business hours to get a response. The one positive is that when she did a biopsy, it was quick and painless. She has corrected her staff in front of me several times, making her seem more focused on what they are doing than on me as a patient.
2.3 Rating
June 19th, 2008
Not the best experience for me
There is definitely a long wait in the waiting room and the exam room. Though this is, unfortuantely, not atypical with most doctors these days. She was nice but seemingly in a rush and distracted. She and the nurse/assistant both missed the fact I was allergic toa particular medicine and prescribed me something from that family of meds. Fortunately, I do my own research before taking any prescribed medication and discovered that first. I called her and let her know, and she said not to take the medication. Maybe being overworked and rushed has effected her ability to pay attention to details. I think she would be a much better doctor if she slowed down.
5.0 Rating
May 24th, 2008