Rate Now
Share Your Experience
Have you seen Dr. Mary Shriver?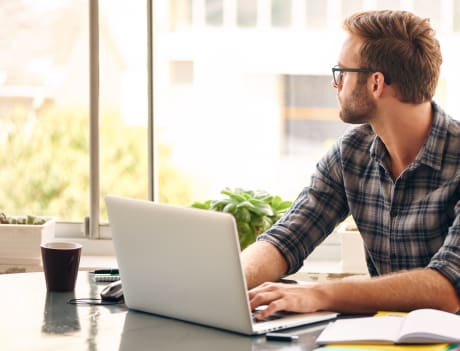 Adult ADHD
Get the facts about attention deficit hyperactivity disorder (ADHD) in adults, including the different types and symptoms of each.
31 Ratings with 11 Comments
1.0 Rating
March 2nd, 2016
crappy staff
1.0 Rating
July 13th, 2015
1.0 Rating
May 24th, 2015
Completely Un proffesional and your lucky to see the inside of an exam room
Dr Shriver appears very nice face to face. But She isn't there for your wellbeing. She sits you down in her office to talk. after 12 visits I went to an exam room 1 time. that was to take a weight. That's it. So for here to submit records to a court saying that these vitals were taken each time as well as making judgments on what we discussed in terms of a diet. She didn't even spend enough time or took the time to do any tests. so How can she validate her findings? Also she stated on a court record that she evaluated me for pain???? I never went to her for a pain evaluation, it never came up in any conversations, not pain anything. I may just sound like a disgruntled patient But im not Im just totally caught off guard for what she actually did for me and what she said she did under oath. So really check on your physicians before you go and see them. and it you google her you can tell I am not the only one.
5.0 Rating
August 24th, 2014
5.0 Rating
April 15th, 2014
satisfied in tampa
1.0 Rating
May 10th, 2012
Horrible!
1.0 Rating
September 4th, 2011
Straight up judgemental LIAR!
This Doctor wrote a report about me and LIED! First of all, she wrote that she did not believe that I was having seizures although I was diagnosed by a NUEROLOGIST and had an abnormal EEG which she didn't even see, then incredulously, she wrote that she noticed I was taking oxycodone,flexeril,and clonazapam and told me she would not be writing me those prescriptions..A complete lie considering I DID NOT ask her for any! I have other severe problems with the appropriate doctors handling that. Even more disturbing, she wrote that I was seeking a referral to another pain management doctor "for whatever reason" (Her words) when in fact I had just moved here,had two referrals in my hand and showed her them, only to ask if she knew of a pain management program and NueroSURGEON that I could transfer to from my previous state thinking she might know because there, my Nuerologist,Nuerosurgeon and Pain Management were all in the same office. She told me I was lucky to be seen by her at all because of my Medicaid status. She inferred that I had nothing showing on my MRI's that caused pain,(I'd like her to feel that pain sometime), I AM in pain management and plenty of pain which I don't know why it was even discussed considering that's not what I was there for and certainly not her area of expertise. She basically made me out to be a drug-seeking low-life after one visit with her when I have been in treatment for years and have had many surgeries as well. Oh, I also have a college degree so maybe she should do some research before she treats people like morons....These are the people who turn my stomach due to the fact they have any power at all to make these vital judgments concerning my life!..BOO! to this doctor! I would just as soon die from a seizure than see her again!
1.0 Rating
August 31st, 2011
TERIBLE TERRIBLE DR
1.0 Rating
May 21st, 2010
WASTE OF TIME
To start with the office staff is rude and unprofessional. The so called doctors are uncaring and uninterested. They really don't want to hear anything you have to say. They belittle you and your pain, are sarcastic and let you know they either don't believe what your saying or just don't want to hear it. I get better attitudes from baggers at a grocery store. I knew nothing after leaving this office. Not the cause of my pain or what could be done. They don't answer questions or answer with an attitude as if your wasting their time. I felt so disheartened after leaving this office. I waited 2 months for this appt. and am still no where in getting to the bottom of the problem. God help you if you have medicaid, they treat you like they are doing you a favor by just seeing you.They may have the medical traing to get their license to practice, but, they do more harm than good with their cold and uncaring attitudes, especially if your a woman.Save yourself the added stress, see someone else!!!
1.0 Rating
August 26th, 2009
Waste of time
OMGS.This was the worst clinician (not Doctor) that I have ever been to. W/O having any of my prior medical records in front of her; & only after asking me 3 questions, she basically told me that the headachs that I was getting (the make me so sick I have to be in bed for days) is due to me being a women & having my menstrual cycle.She drew me a pitcure of my brain & said that due to my young age 37)that the issues that I was having were mental. She stated that there is no way that anything else could be wrong with me cause I was so young. She advised me that I was depressed and needed to see a psychiatrist. She also advised me that the medication that I was taking that had been pescribed by my neurolosgist & had been helping me(for the last year)was a waste of a pill, &that I should stop taking it. Mind you I only went to see her cause my insurase changed due to my lost of work and I could not afford see see my regurlar Got appt w/old Dr old dr.Will pay out of pocket wil not see her.
2.3 Rating
March 17th, 2009
5.0 Rating
August 3rd, 2017