Rate Now
Share Your Experience
Have you seen Dr. Mathew Samuel?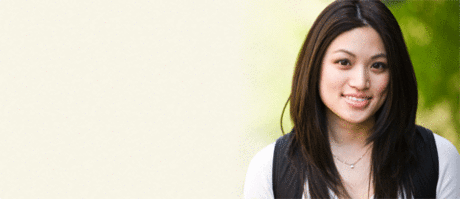 Birth Control
Get the facts about birth control so you can decide which type is right for you.
42 Ratings with 17 Comments
5.0 Rating
December 17th, 2015
I have been seeing Dr. Samuels for about 12 years. I was in so much pain that I could hardly move. My hands and feet had already started to be non functioning. I thought my life was over. I had been misdiagnosed for over two years and the damage had already started to take affect. Dr. Samuels took the time to examine me, do the necessary testing and blood work and listened to what I had been trying to explain to my family physician for years. He diagnosed me with Psoriatic Arthritis and prescribed me Enbrel. He never prescribed me narcotics of any kind, no matter how much pain I thought I was in. He told me to get up and keep those bones moving, in which I did and lost 100 pounds. I have never felt better in my whole life and I have no one to thank other than Dr. Samuels and his wonderful Nurse Angela who will do whatever it takes to help you.
5.0 Rating
June 5th, 2015
5.0 Rating
October 6th, 2014
Satisfied
I have only seen him a few times now. My doctor referred me suspecting I have arthritis. Dr. Samuel's diagnosed me with Fibromyalgia after examining me and I have no reason to doubt his expertise. You have to see him at least once a month while trying to find a medication that will help you. Then your appointments can be further apart. So far I have found Dr. Samuels to be extremely kind and personable. I rated my diagnosis 4 stars out of 4 since at this point I have no reason to believe otherwise.
5.0 Rating
March 7th, 2013
self employed truck driver
2.3 Rating
February 25th, 2013
Find another Doctor..
The wait was short because every time I've been there I was the only patient there. He required me to visit every month & I know better. He was raping my medical coverage bad. I dont look for him to be open much longer with no patients. My visit only took 90 seconds. Plus getting my perscription (Humira) turned out to be very hard & he wouldnt write it unless I came in for a office visit. Do yourself a favor & go to another doctor to begin with.
Doctor's Response
I think I know this pt.He misseed his follow up visits .He wanted us to keep calling his medications which we had to stop due to non compliance.We even gave him free samples.He refuses to see the doctor.We practise quality medicine and donot make any compromise.Cannot make every body happy.In fact this person came back to see us after seeing us for few visits many years ago as he was getting worse on his treatment from another doctor.Good luck to him.
SHOW
5.0 Rating
October 2nd, 2012
I've been seeing Dr. Samuel for about six years now and I am extremely satisfied. I found out I had R.A. over a year before I went to him and knew very little about the disease. My first visit I basically had to be carried in because it was that bad. Dr. Samuel explained everything to me and finally got it under control enough to where I could get around. I thought my life was over but he showed me just how wrong I was. I will be forever thankful that I found such a wonderful Dr.Also want to point out that the people that help Dr. Samuel such as the receptionist (Stephanie) and the nurse (Angela) are very good at what they do. They are friendly and actually care about people. There have been a few times when I've gotten pretty bad before my next office visit and Stephanie always manages to get me in usually the same day I call or, if it's too late in the evening, within the next day. And Angela is my favorite nurse out of the many I deal with for my other problems besides R.A. My overall experience with this office is the best. I would recommend Dr. Samuel to anyone who suffers from R.A.
5.0 Rating
April 18th, 2012
5.0 Rating
June 10th, 2011
I have been taking my Mother to Dr. Samuel for about a year and we both have been very pleased with him. A year ago she could hardly get around due to her severe RA, but now she looks and feels a lot better. This is due to Dr. Samuel's care and treatment. He has a very friendly and helpful staff. We usually wait less than 10 minutes in his waiting room for him to see her, which is amazing for a doctor's office. We would definitely recommend him to anyone needing a Rheumatologist.
3.7 Rating
January 4th, 2011
You asked me how I knew I could'nt get hooked on hydrocodone. Well my former family doctor was patil and he helped me control the pain with 10 mgs. for more than two years, then he just retired' The new doctor Mathartu said that was too strong and cut it to 5mgs.Then he stopped family practice.After that I got nothing.Other than the pain was back no other side effects was tnere. The pain is never stopped by the pills it only reduced it to a level I could stand it.
Doctor's Response
It is difficult to satisfy patients who are requesting pain medications especially narcotics.That might explain why this patient is unhappy with my care.
5.0 Rating
November 24th, 2010
Another satisfied patient
I would like to give the highest recommendation for Dr. Mathew Samuel. I have a form of RA that is not typical and he has managed to accurately diagnose my condition and give me great relief. He has an extremely friendly staff who give great care and keep your visits as short as possible. You won't wait long in the waiting room but Dr. Samuel will give you all the time you need to treat your condition. If you find yourself in need of a Rheumatologist in the Ashland area do yourself a favor and make an appointment with Dr. Samuel.
5.0 Rating
October 26th, 2010
Satisfied patient
I have been a patient of Dr. Samuel for 5 years. My RA has been kept in check by his treatment and I am doing very well. His office is the most efficient I have found. You rarely have to wait long. As many know this is truly different!! I am very pleased with the treatment I receive from Dr. Samuel.
Nearby Doctors

Dr. Mathew Samuel is similar to the following 3 Doctors near Ashland, KY.