Rate Now
Share Your Experience
Have you seen Dr. Matthew Boyer?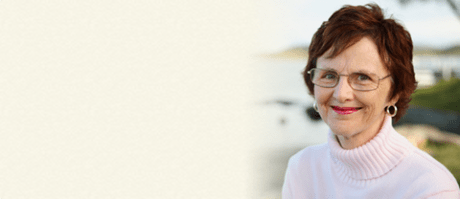 Diabetic Macular Edema
Get the facts about diabetic macular edema, including the different types and the doctors and specialists who treat it.
Quality Rating
Highly Satisfied
24 Ratings with 12 Comments
5.0 Rating
September 26th, 2016
5.0 Rating
April 14th, 2016
One of the Best in Evansville
I have been to many Doctors in my life. Dr. Boyer is without a doubt, one of the top 3. I elected to have cataract surgery on both eyes without any sedation because of allergies. The procedure was way less uncomfortable than a visit to the dentist for even a cleaning. Having done 13, 000 + procedures, Dr Boyer is an eye surgery Ninja! He is in and out of your eyeball in less than 10 minutes. I had 20/20 vision in one eye, and 20/30 in the other, 1 day after surgery! You can trust your vision to Dr. Boyer.
5.0 Rating
March 11th, 2016
5.0 Rating
February 11th, 2016
I'm very pleased---
5.0 Rating
May 8th, 2015
patient
I had cataract surgery yesterday at Evansville Eye Care. Dr. Boyer was the surgeon. I was terrified of not being able to handle what I was facing. I have difficulty even with eye drops. Dr. Boyer and his entire team were impressive. I was made to feel very comfortable, and everything was completely explained to me....from what would happen, to how I would feel, to what I would experience throughout the procedure. The nurses, anesthesiologist, surgeon....everyone made me calm down and feel as comfortable as anyone could facing this surgery. I also commend Dr. Boyer's office and clinic staff for the way that they handled me with kid gloves and made comfortable through all of the exams and all of the questions that I had. I could not possibly be more pleased that I have made the right choice by selecting this facility and having Dr. Egenmeier and Dr. Boyer and all of their staff help me through what could have been a traumatic experience for me.
5.0 Rating
February 15th, 2015
Patient/RN
Words cannot describe the excellent experience I had with Dr. Boyer and his staff. From day 1, the staff greeted me with a smile, remembered my name at each visit, and treated me with the utmost professionalism. Dr. Boyer went above and beyond what was required for my ICL implant. He planned ahead and invested extra time in considering details that would affect my vision in the future rather than just immediately after the procedure. His motto from the beginning was to "underpromise and over deliver," which is exactly what he did. Rather than promising undeliverable results, he prepared me for a scenario of needing reading glasses or thin lens glasses because the likelihood of perfect-vision results were unlikely. However, Dr. Boyer invested time and personalism into my care, and I am happy to say I don't require glasses at all!
5.0 Rating
December 21st, 2014
Excellent Surgeon Using Cutting Edge Technics
5.0 Rating
July 14th, 2014
I want to thank Dr. Boyer, and Dr. Egenmaier at EyeCare Consultants. The care and attention I received from your people was absolutely wonderful. As a perfectionist I am the most demanding and difficult patient, I am sure, they have see in years. Time again I was met with nothing but kindness from them. Both Drs. Boyer and Egenmaier were extremely kind and patient with me and went into great detail explaining the surgery I was to have and the results to expect. As a professional driver EyeCare Consultants have extended my driving career another twenty years. My entire experience with EyeCare Consultants can only be described as "world class". It was one of the best experiences of my life.
5.0 Rating
June 2nd, 2014
Exceptional Dr. & staff
Wow, what an amazing experience. The thought of eye surgery....frightful. Dr. Boyer is absolutely wonderful, highly skilled, steady hand & even personally calls his patients post op! I've never been to any doctor's office where the staff super friendly & very efficient. Thank for "showing" me there is nothing to fear. I see perfectly.
5.0 Rating
January 17th, 2014
G F Wms
My cataract surgery in both eyes experience at the Eye Care Center: Location of the office, convenient and easy to find with ample parking. The waiting room was clean and comfortable. Waiting time, was right on time. Receptionist: Began with a smile and was pleasant. Technicians: displayed job knowledge and explained each test being conducted. Meeting Dr. Boyer, his confidence/explanation of procedures/ answering all questions and fears and his professionalism was outstanding. Day of surgeries: Nurses and Anesthesiologist: Again very professional, reassuring, pleasant, explaining each procedure and what to expect and both very attentive. Follow up visits: Doctors Boyer and Egenmaier, I cannot say enough about this great team. The end result: My vision in a word: Miraculous!
5.0 Rating
October 11th, 2013
Very Satisfied Patient
The above review is extremely inaccurate! My guess is that the above statements more than likely came from a competitor. Some who need to pay for all of their advertising. The doctors in this area are politIcal, use the buddy system; and make referrals with the more "popular" doctors to make more money. Or... another guess would be the review may have come from a very difficult patient. Furthermore, maybe to some Dr. Boyer may come off as "arrogant" but it's just that he is confident. He knows he is good at what he does. My personal experience seeing Dr Boyer is nothing short of amazing! He has performed 2 cataract surgeries on me and I can see better now than I have seen in my whole life!!! He shows patient care and concern for my healthcare. I never heard him say anything rude to me or his staff. I would HIGHLY recommend Dr. Matthew Boyer to anyone!!!
2.3 Rating
August 2nd, 2012