Rate Now
Share Your Experience
Have you seen Dr. Matthew Campbell?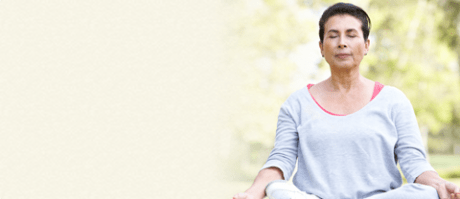 COPD
Get the facts about chronic obstructive pulmonary disease (COPD), including symptoms and complications.
Quality Rating
Dissatisfied
6 Ratings with 5 Comments
1.0 Rating
August 31st, 2016
Should NOT be a doctor
1.0 Rating
September 12th, 2013
HE'S IN MEDICINE STRICTLY FOR THE MONEY
WOW...it was exciting because I'd never met GOD before in human form! This guy firmly believes that if God were sick that He would make an appointment with him. Unlike most other physicians, a comment of this nature would be a "tongue-in-cheek (with a wink and a smile)" utterance," but for DOCTOR Campbell...he seemed to really believe this! After sitting on the exam table for close to 15 minutes while he told me all about himself and how GREAT he is (I always thought that assessment was subjective on the patient's part) but I guess I was wrong? It's funny or sad, depending on how you want to view it, that in that 15 minutes or so of "quality time" with this GREAT DOCTOR, that he never once asked me anything about myself or my lifestyle so that he could understand where I'm coming from with regards to my overall health. I guess he was overly consumed with HIMSELF, or so it seemed. He's got an incredibly strong accent which makes him kind of hard to understand at times, and I asked him (with a smile on my face) if he was from Scotland, he stated that he was and then in the same breath asked me if "I had an issue with that" in a rather rude tone. I told him matter-of-factly that I didn't but was just curious. And then out of sheer curiosity, I asked him why he was practicing medicine in Brentwood, California of all places and not in Scotland which is his native country, I meant nothing by that. I mean, if he were from Florida as an example and he was practicing medicine here in California, I'd ask the same question. He rudely informed me that doctors in Scotland don't make the kind of money that they make here in California and they aren't held in as "high esteem" in his own country as they are in the United States. I also mistakenly asked him if he was married and had any children. That was obviously the wrong question to ask someone of HIS CALIBUR because he made it very clear that he doesn't discuss his "personal life" with anyone other than other doctors. You'd think I asked him about his sex life or something!! In my eyes, the overall impression I got was that if you don't have an MD after your name, you are an insignificant and illiterate "little person" and that you should feel honored that he took time out of his day to see you. I never told him about my medical concern and he never asked, so I thanked him for his time and told him that I had another appointment to get to and left. He didn't even tell me to have a nice day as I left his office. I certainly won't be returning and I wouldn't recommend his services to anyone.
1.0 Rating
June 14th, 2011
I WISH I HAD FOUND THIS BOARD EARLY-ON!
I went to see DR Campbell about a month ago since the physician I had been seeing for many years retired, and one visit was all it took for me to decide that I needed to look elsewhere. I have to agree with the others who have commented on him. For the life of me, I just can't imagine why anyone would even want to see him more than once. This guy is rude; one of the most arrogant people I've ever met in my entire life,and he has a major GOD COMPLEX. This DOCTOR has NO bedside manner whatsoever and he really needs to get over himself. How he became affiliated with John Muir is above and beyond my comprehension; it certainly wasn't for his personality, demeanor, or caring attitude!
1.0 Rating
April 18th, 2011
Narcissistic Personality Disorder?
My Personal & Unbiased AssessmentIf I didnt know any better, Id say that Dr. Campbell suffers from a narcissistic personality disorder.For those of you who have been seen professionally by Dr. Campbell as I was many years ago but are not familiar with NPP, see if some of these attributes match your take on him:A narcissistic personality disorder is a condition in which people have a grossly-inflated sense of self-importance and an extreme preoccupation with themselves.A person with narcissistic personality disorder may: react to criticism with rage on some level; have excessive feelings of self-importance; exaggerate achievements and talents; have unreasonable expectations of favorable treatment; need constant attention and admiration; they disregard the feelings of others, and have little ability to feel true empathy; the have an obsessive self-interest and they tend to pursue selfish goalsjust to name a few.Let me state for the record that I have a deep respect for anyone who can cut the prerequisites for medical school, complete medical and survive their residency. Lets face it; the field of medicine is the toughest course of study on the planet!Many years ago, I made an appointment to see Dr. Campbell for a chronic problem which I had dealt with for over 10 years to see if he could properly diagnose and treat my situation. This was my initial visit with him.One of his medical assistants escorted me back to one of the exam rooms and after a very short wait, Dr. Campbell came in to see me.He shook my hand, introduced himself and without any small talk whatsoever, he sat down and started telling me pretty much his life story and about what a great doctor he is. He was so full of himself it was pathetic.When he finally stopped talking, he reviewed my Intake Form and he noticed that I had held a doctorate degree and was in private practice in Pleasanton at the time. He made it very clear to me that the ONLY people he addresses as doctor are colleagues who have an MD or DO after their namesthose who are on the same level as he is. I told him that was fine because MY EGO doesnt require me to be referred to as doctor. I really dont think that he caught the sarcastic tone in my voice when I said that.Long story short, he quickly diagnosed my condition and prescribed the proper medication for it and my medical concern was cleared-up inside of a week.What Dr. Campbell doesnt understand, is that about 80% of the practice of medicine is a good bedside manner and 20% is medical knowledge. This insight was passed along to me by a physician-friend of mine who is a Harvard medical school graduate who completed his pre-med studies as UC Berkeley and Yale University. In my experience, Dr. Campbell has little in the way of basic people skills; hes not the least bit personable, and was certainly not a contributing author to the book, How to Win Friends and Influence People. I have very little patience for people who are arrogant, narcissistic, or view themselves as being better than everyone else, and for that reason alone, I never went back to see him again.There is much more to this story which Ive chosen not to include, but hopefully what Ive shared will be enough enlightenment to help you make an informed decision as to whether you wish you make an appointment with him either now or in the future.
1.0 Rating
January 10th, 2011
FORMER Patient