Rate Now
Share Your Experience
Have you seen Dr. Matthew Cohan?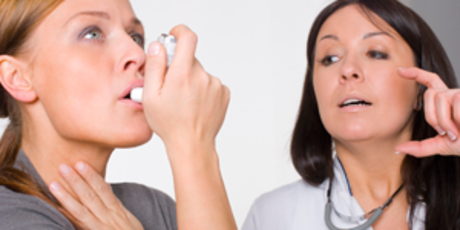 Asthma
More than 22 million Americans of all ages have asthma. Prepare to talk to your doctor about symptoms, diagnosis and treatment options.
31 Ratings with 14 Comments
1.0 Rating
August 12th, 2015
Horrible experience
I just came back from his office, after waiting 2months for my son's wooping cough vaccine appt. It is required for all 7th grade students in public schools. When I got there, they wanted me to take 2more vaccines(meningitis and gardasil).because we refused them, they dropped us as patients . My kids are 9&12 years old, and we know the dr. Since I was pregnant. We are shocked! We just read about a girl that died after the gardasil vaccine.there are more reported side effects than just death. How can he threaten us with "we have to dropp you as a patient if you do not have those vaccines done". I did not schedule an appt. for it!!!!!!
1.0 Rating
January 18th, 2014
Rude and inconsiderate staff and doctor
When I first started having my two children (ages 5 and 16mo) seen by this office, I had a bad feeling that I couldn't really put my finger on. The first appointment for my oldest was for kindergarten shots, and my child has a problem with needles. As soon as she knew about the shots, she became a bit emotional, and as her mother, I KNOW how to respond to my child's behavior and personality. so when the nurse came in and attempted to verbally discipline my child, I became very offended. I politely informed her that I have the situation under control, and she responded, "Well then, she wouldn't be acting like this." Since that appointment, it has been constant negative comments and attitude from this main nurse. The receptionist is very forgetful and frequently scheduled next-day appointments for us at wrong times when the doctor wasn't there or when they were already double booked, so we always had a long wait time. The doctor spent less than a minute with my child before giving a diagnosis of "It's an irritation, put some cortizone cream on it." Afterwards, the problems were actually reactions to food or a severe allergic reaction to diapers. With my oldest, the problem was more than just a reaction and thankfully we went to get a second opinion. I informed the staff TWICE that my children would not be seen at this office anymore (Coyle Avenue office) and that I would be finding another pediatrician, and it wasn't until I called to ask one last question about the cortizone diagnosis that I received enough of the bad attitude. I let the receptionist know that their staff are the rudest and and most disrespectful staff I've worked with. Their response? "Well, I really don't think it's US." I informed her that the insurance we had expected more respect and attention that we were given. A few days later, I received letters for both children stating that they would not allowed to be seen in their office anymore due to excessive rude and abusive behavior towards the staff. You can't fire me if I already quit.
1.0 Rating
October 2nd, 2013
AWFUL.
Horrible Office, Horrible Doctor. Took my 4 month old son and 5 year old daughter in for their immunizations. When I asked the front desk woman about the schedule, and if we could go on a little alternative schedule (like take him in monthly for 1 or 2 shots instead of 5 at once) she said no, and then told me that we could not even SEE him now, and had to find a new pediatrician JUST FOR ASKING! She went and asked the doctor, and he said he would not even talk to us, and we needed to go find someone else! What a coward with a GOD complex.
1.0 Rating
September 17th, 2013
Unfriendly office
Not a friendly office from front desk to doctor. Will not be returning. There are better offices and doctors out there. Defiantly not kids friendly place.
1.0 Rating
September 7th, 2012
Horrible experience!!!!!!!!! He is in and out. Staff is incompetent! Ladies at front desk are rude and argumentative. The only positive eperience was the lady who took my daughters weight and measurments! Very sweet girl! The ladies in the front could take a lesson or two!!!
1.0 Rating
July 29th, 2012
horrible doctor and staff
We went in for our 2 month olds check up and first round of shots.... first off we got there 5 minutes early to our 9 am appointment and the door was locked and when 9:00 rolled around no one came to the door to greet us or let us in they very quietly unlocked the door from the inside and left us standing out in the hallway. So at about 10 after we decided to check the door and sure enough it was unlocked... that should have been our first sign to how crappy this office is. Once we got in the lady at the front desk didnt even acknowledge me when I signed in and once we sat down she very rudely asked for my insurance info I handed it over and waited for a minute and then she rudely told me to have a seat and we would be called in a moment. We waited about 10 min and were then called to the back room where they asked us to strip our 2 month old down to his diaper. After he got all his measurements done we then waited for 15 to 20 min in the 60 or so degree room waiting for the doc while our son was naked and freezing cold. When the doc finally came in he asked if we had any questions and when we asked them he acted like we were stupid and argued with us about how we handled a situation one of my sisters kids had gone through and the methods her doc told her to use and made us feel stupid for trying something that actually worked! He then very quickly looked over our son and when I asked about his shots he very rudely told me someone else would be in to give them to him. I was very shocked he did not do them himself. When the woman came in to give him his shots she very forcefully straightened his legs at which point he started screaming before the needle even touched him. after she gave him the shots they sent us on our way without any kind of instruction. About 2 hours later our son was woke up form his nap in extreme pain his legs were very stiff and he was running a temp of about 101.0 and was inconsolable at which point his father and I started freaking out and decided to call the doctors office. I had to call about 3 times before I actually got through to them and when I finally did and told them what was up the woman said "didnt you give him any tylenol" when I told her no nobody mentioned that to me she very rudely told me that I was supposed to. This is my first child and I had no idea you were supposed to give them medicine for pain, had they told me when I was there my son would not have suffered with pain for 2 to 3 hours. I should have known when we were referred to him by another doctor so we could be released from the hospital early that he would not be a good doctor. needless to say lesson learned I will never take my son there again and if you are a parent that cares for your children you wont either!!!!
1.0 Rating
March 6th, 2012
Do not go to Dr. Cohan.....
Dr. Cohan is the worst doctor in the world. I took my daughter there several times for a skin condition and frequent headaches. He did nothing but say girls get headaches. So after several appointments, with no answers I decided to bring in my husband. My husband didnt say anything. He just sat back and watched. Sure enough Dr. Cohan wrote a referral that day to a neurologist. So I guess if you really need something done bring a male into the room with you. After that I was very mad. I changed doctors, Anna Roysmann. In the first appointment she had us scheduled for a neurologist, dermatologist, and an allergy screening. What a relief it was after dealing with Dr. Cohan! Now my sisters son is assigned to Dr. Cohan. She took him in and called in several times in the last few weeks because he is having a problem urinating. He did nothing just brushed it off like it was nothing and said let me know if it becomes red and inflamed. Two weeks later my nephew ends up having a fever seizure and being rushed to the hospital by ambulance. He ended up having a bladder infection (simple urine screen), that had now turned into a kidney infection (because Dr. Cohan did nothing about it). They had to do a spinal tap, and that is not fun for a six year old. Poor little guys is getting better, but all of this could have been prevented had Dr. Cohan done his job. This man does not deserve the name Dr. Please if you have a problem with this doctor file a complaint, before someone loses a child due to a lazy doctor.
1.0 Rating
May 6th, 2011
Worst doctor in the world!
1.0 Rating
December 9th, 2010
1.0 Rating
October 22nd, 2010
Nearby Doctors

Dr. Matthew Cohan is similar to the following 3 Doctors near Carmichael, CA.

Dr. Joseph Marino Jr

Allergy and Immunology, Pediatric Pulmonology, Pediatrics

Carmichael, CA 0.04 mi