Rate Now
Share Your Experience
Have you seen Dr. Matthew Thompson?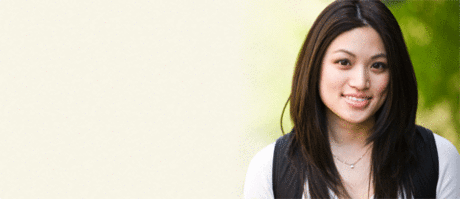 Birth Control
Get the facts about birth control so you can decide which type is right for you.
Quality Rating
Highly Satisfied
61 Ratings with 23 Comments
5.0 Rating
May 23rd, 2017
Awesome office
2.0 Rating
May 3rd, 2017
Watch-Out!
Be careful with this office. The staff is friendly, but you may get tricked into paying for unnecessary services/visits. During my annual physical (which is covered by my employer), the office drew blood for my routine screenings. However, they made me come back into the office to get the results and charged me over $200 to hear that everything was normal. They refused to code that visit as part of my routine physical and I had to pay it out of pocket.
5.0 Rating
April 4th, 2017
GREAT DOCTOR AND STAFF
5.0 Rating
November 1st, 2016
Dr. Thompson & Staff are fantastic!!!
Dr. Thompson has the best staff! Aubree at the front desk knows you by first name & greets you with a smile at every visit. The rest of the staff once you get in the back goes above & beyond to make you feel comfortable. They are all very caring & knowledgeable! Dr. Thompson has the best bedside manners. He takes the time to listen to your concerns and addresses every one of them. I am very thankful to have found a great practice. Dr. Thompson is fantastic! His staff is friendly and helpful.
1.0 Rating
October 18th, 2016
Rudest and least professional office staff I have encountered in any professional environment, medical or otherwise. Doctor is very nice and attentive but his staff may be turning business away because of their unfriendly demeanor.
5.0 Rating
October 18th, 2016
1.0 Rating
September 16th, 2016
Doctor is great but time time managemant is terrible
2.0 Rating
April 10th, 2016
I'm finally giving up on the staff, even though I LOVE the doc
Dr. Thompson is WONDERFUL. He talks with you very casually, like a friend almost, and makes your medical problems seem like they will be easily resolved. No matter how big they are. He never rushes and is an absolute joy to see as far as doctors go. Unfortunately, how can I trust a man much less respect a man who keeps such a cold, heartless staff on hand? The lady who answers the phone, Aubrey I believe is her name, is the ONLY nice person in the entire building. The nurse lady, oh I dread going to the Dr solely because I'll have to deal with her. She makes you feel unwanted, like you are seriously disrupting her day, and if you need a referral and she has to call you or you need speak with her on the phone, GOOD LUCK. If you ever need to speak to her, she is rude and about always puts me in tears. It reminds of the old 90's commerical where a boss is speaking down to an employee and she is shrinking while the commentator is saying, "Does your boss make your feel small?" She isn't even my boss and she makes me feel so unwanted, small, and honestly, I have absolutely avoided timely health care just to avoid her. After the last time she made me cry, simply by saying something along the lines of how busy they were while I was in total and utter pain, I am done. I cannot go thru the emotions of a single lady. She is just horrible.
3.0 Rating
February 8th, 2016
Ew?
5.0 Rating
June 10th, 2015
2.3 Rating
January 6th, 2015
Dr rates 4 stars, staff gets 0!
Dr. Thompson is kind, compassionate, and thorough. His staff on the other hand is the staff from hades. They are rude, talk over you, hang up on you, and manage to raise your blood pressure to the boiling point. The sad thing is, they have so much control that, unless you want to pay to see Dr. Thompson to let him know you can't talk to him. I was so upset by the staff I had to find another Doctor. That was really upsetting because I liked Dr. Thompson so much. However, at my age, I'm not willing to put up with the bad behavior of the staff. Whatever happened to respect and plain old common courtesy?
5.0 Rating
December 28th, 2013
Mr. & Mrs. Robinson