Rate Now
Share Your Experience
Have you seen Dr. Matthew Meyer?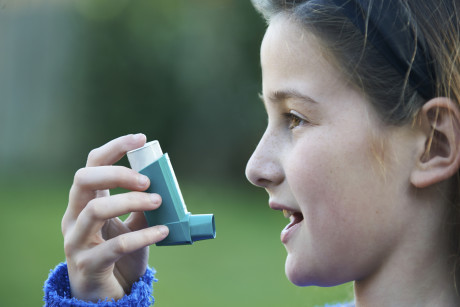 Childhood Asthma
Get the facts about childhood asthma, including the causes, symptoms and complications related to this condition.
Quality Rating
Highly Satisfied
21 Ratings with 12 Comments
5.0 Rating
July 10th, 2017
Dr. Meyer is the best!
I placed a review couple years ago and looks like it was somehow deleted. I think people should know what a great a Doctor he is. I've been bringing my son since he was born. Being a new mom I initially had many, many questions and he was always so patient. Answered all of my questions and some.. very caring. Dr Meyer truly enjoys what he does and you can tell he loves children. He has always made my son feel at ease. My son always enjoys going for his check ups to talk to Dr Meyer. He will soon be 5 and we plan to keep seeing Dr Meyer for checkups etc for as long as we can!
1.0 Rating
June 9th, 2017
Staff is rude and unprofessional, when addressing with Dr. Meyer he was indifferent.
5.0 Rating
September 24th, 2015
Really Good with Kids
5.0 Rating
August 24th, 2015
So blessed we found him! It had been a struggle finding someone who had the knowledge and background I was needing for my son. We have a few medical issues not just routine checkups .. I needed someone who could use his knowledge instead of me do all the work by trying to figure out what my son needs. What a blessing. Thanks, Dr Meyer.
5.0 Rating
February 10th, 2015
Great doctor! Only problem is the lady that checks out and schedules next appointment. She was so rude I didn't even schedule the follow up visit. I have never seen anyone in the healthcare profession act the way she did. I was completely shocked, and so was my 8 year old child. We were nothing but kind to her.
5.0 Rating
November 3rd, 2014
Great Doctor!
5.0 Rating
October 25th, 2011
We loved going to see Dr. Meyer and recommended him to all of our friends needing a Pediatrician. When my son was young he suffered a seizure while we were on vacation. We called Dr. Meyer's off ice to let them know what was going on. The nurse put us on hold and he immediately got on the phone with us. I know that he knew who are kids were. They weren't just random patients. One of the hardest parts of leaving Texas was knowing that we would have to leave our pediatrician behind.
5.0 Rating
January 27th, 2011
EXCELLENT Pediatrician
My Son has been seeing Dr. Meyer since birth. He is almost 4 now. We absolutely LOVE Dr.Meyer. He is very sweet with my Son and never makes me feel like we are waisting his time. The 1st thing he says when he walks in the room is do I have any question about anything with my Son. He is very friendly and has an excellent bedside manner. At 2 months old my Son was diagnosed by Dr. Meyer as having Craniosynostosis. After reading some horror stories about getting a late diagnosis for this I was very impressed that Dr. Meyer found it so early. He helped us do everything that we could to get the very best surgeon to correct the problem with my Son's head. Today he is happy and healthy and that is in part to Dr. Meyer. If you live in the Arlington and need a pediatrician I would highly reccomend Dr. Meyer!
5.0 Rating
July 23rd, 2010
Dr Meyer is a really great doc. My kids like him and he has a great bedside manner. He's always attentive. Answering any questions I have. I really feel like we're not just a number when we go and see him. He takes his time and we never feel rushed when we're there. He seems to genuinely care for my girls well-being. The office environment is very child friendly - murals everywhere. His nurse Marissa (I think) is super nice and great with the girls even after she has to give them shots. You can tell she loves being around kids. Just a great overall experience with him and his staff. You won't be sorry for having him as your pediatrician.
5.0 Rating
November 7th, 2009
Smart & friendly pediatrician!
My daughter has been going to Dr. Meyer since we moved to Texas 3 years ago. He is warm, friendly, and very knowledgeable. We have no trouble obtaining appointments, and he and his staff really put patients and families first. They are great about following up on phone calls and labs. My husband and I both have complete confidence in what he says and suggests. He does not overprescribe medications (like antibiotics!) like some doctors inappropriately do, and he spends the time counseling about expected course along with warning signs. My 4-yo daughter idolizes him along the same celebrity line as Diego, Dora, and Sid the Science Kid. We love Dr. Meyer!
5.0 Rating
November 5th, 2009
My son is a teenager... Dr. Meyer makes him feel comfortable going to the doctor!
We love Dr. Meyer. He makes my son feel very comfortable going to the doctor, especially since he is 15 and has to go to a pediatrician. I have always been please with Dr. Meyer's bedside manner. He also takes a few minutes to talk to my son about personal items that he may not want to discuss in front of me. I like that he creates this trusting relationship. I would recommend Dr. Meyer as a doctor that your child can grow up with.