Rate Now
Share Your Experience
Have you seen Dr. Matthew Hummel?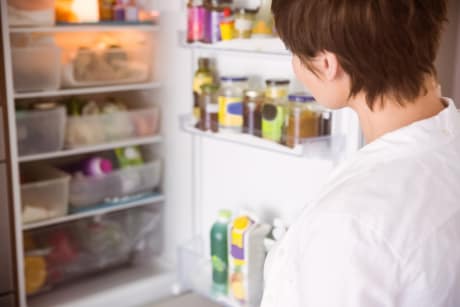 Binge Eating Disorder
Get the facts about binge eating disorder, including symptoms, causes and related conditions.
Quality Rating
Highly Satisfied
33 Ratings with 12 Comments
1.0 Rating
February 5th, 2016
Must Pay Up-Front if using TRICARE FOR LIFE
If you have DOD TRICARE FOR LIFE [TFL], do not waste your time and money here. They should know that TFL uses MEDICARE for first pay and then DOD TFL is the second payer. I have been using TFL eleven years and it works perfectly. But, this clinic want money up-front for a visit. We were just getting tired to driving into Scottsdale to the same PC doctor for over 20 years. No problem, we will find someone here in Fountain Hills. Or, keep driving into Scottsdale.
5.0 Rating
January 12th, 2016
My family has been patients in Dr Hummel's office since 2003. We have always received the highest quality of care and treatment or referral. All referrals have been the BEST for whatever care we needed. We have always felt very lucky to have found this Doctor and office for all of our medical treatment. Consider the source and circumstances of any other opinions.
5.0 Rating
February 2nd, 2013
Best Doctor in the valley!
2.3 Rating
September 17th, 2012
pay for doctor get pa
5.0 Rating
August 8th, 2012
Long time patient
My mother started going to Dr Hummel when he first started his practice. As she developed dementia, he was invaluable with his care of her and the family. My husband and I started seeing eight years ago when we moved to Fountain Hills. We both have complicated medical conditions, and he keeps on top of the latest research and treatments. Excellent bedside manner. Sal in his office is very good if Dr. H is out of town. We are happy patients.
2.3 Rating
July 5th, 2012
Would NOT recommend this office
Dr. Hummel seems to be a good doctor but I will not return due to his office staff. I went in for a FOLLOW UP visit and wasn't going to get to see the Dr. so I didn't feel I should have to pay ANOTHER $20 co-pay. Receptionist talked to OM and said they would waive the co-pay (otherwise I would have just left), so I saw the PA. Next thing I know, they've turned me over to collections for $20! Years later I try to make an appt with another Dr. (not realizing it's the same office) and Jason proceeds to berate me over the phone for not paying a measly $20 so I continued to try to explain what happened and that THEY waived it otherwise I would have chosen not to be seen. He told me "clearly you don't have a clue how the healthcare field works" even tho I was a medical assistant for years. I couldn't believe they would try to ruin my credit for $20! When I finally said I would just take my business elsewhere and my friend who was scheduled to see Dr. Hummel next month will too....and he said "FINE"! I wonder if the doctors know how their front office staff treats their patients.
5.0 Rating
May 1st, 2012
Professional, Kind and Adorable
I have had Dr. Hummell since he came to Fountain Hills. I think he is wonderful! He takes his time with you and even called me at my office (when he first began his practice in FH) to see if I was doing alright. In my whole life I have never had a doctor call me to see if I was feeling better and the medicine was working. I think he is fantasic! I also see Sal a lot and love him too!!
5.0 Rating
December 23rd, 2011
GREAT DOCTORGR AND OPEN TO ALTERNAGREIVES
MY FAMILY HAS BEEN SEEING HIM FOR YEARS AS OUR PRIMARY DR. WE BELIEVE IN ALTERNATIVE MEDICINE AND HE IS OPEN AND ACCOMMODATING. HIS BED-SIDE MANNER IS FUNNY AND PLEASANT. HE IS A BUSY DOC AND IF YOU NEED AN EMERGENCY APPOINTMENT HE WILL ACCOMMODATE TO THE BEST TIME IN A DAY ALLOWS OR GET YOU IN WITH ONE OF HIS ASSOCIATES.
5.0 Rating
December 2nd, 2011
5.0 Rating
September 19th, 2010
A Superior Doctor
5.0 Rating
February 21st, 2010
1.0 Rating
July 16th, 2009
Uncaring and Arrogant
"Dr." Matthew Hummel is the most arrogant and uncaring doctor I have ever come across. He is driven by greed. He packs his patients in for 10 minute visits and is behind schedule within the first hour of opening the office. It is difficult to actually schedule an appointment to see this "doctor" and one must see a nurse instead. That's okay though. The "doctor" is less competent than his nurses and assistants. Save yourself a lot of time and trouble and go to a real doctor.