Rate Now
Share Your Experience
Have you seen Dr. Matthew Jimenez?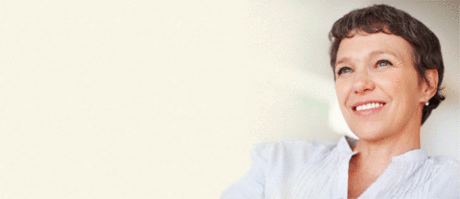 Fibromyalgia
Get the facts about fibromyalgia, including the symptoms and conditions that may be related to it.
Quality Rating
Highly Satisfied
85 Ratings with 64 Comments
5.0 Rating
July 12th, 2017
Don't waste your time seeing anyone else go directly to Dr. Jimenez!
When I started experiencing knee pain my doctor referred me to an orthopedic practice in Park Ridge. When I called the office, I was surprised to get an answering machine and I should have known then that something was wrong. They called me back 2 days later and I made an appointment. When I saw the doctor, he gave me a shot and sent me home – no ex-rays - and I was probably there for 5 minutes. The next day, Friday, I had extreme pain, called again and got the answering machine. They called me back on Tuesday and said they didn't have any openings for a week. After I complained they gave me an appointment the next day and the doctor told me that he either got air in the shot or placed it in the wrong place. Again, I should have run but I didn't, 4 visits later he told me I had a torn meniscus and would need an operation. After the operation, he told me I would have a healthy knee for years to come. I experienced pain in my knee every day for about 2 months before I called for another appointment and this time he told me I needed a knee replacement. What????? That is when I decided to finally find another doctor. Dr. Jimenez had operated, very successful, on my mom 20 years ago so I decided to see him and what a difference. His office is so professional, he is patient and kind and takes his time with you as well as explains everything to you. His office staff is wonderful as well, Chelsea and Bobby make you feel comfortable and are really a joy to talk too. Every time I call there Chelsea answers the phone and takes care of everything promptly and without delay. I haven't had any pain in my knee and I only wish I had done this 5 years ago. So, don't waste your time going anywhere else but Illinois Bone and Joint and see Dr. Jimenez and Chelsea because you will be in very good hands.
5.0 Rating
May 4th, 2017
Had recent hip replacement
I am walking straight again for the first time in many years. I always thought my painful slouch was caused by scoliosis, stenosis and herniated discs... problems I do have but seemed to be degenerating over time. Meeting Dr Matthew L. Jimenez was a blessing. One look and he diagnosed my problem as an arthritic hip and recommended anterior approach total hip replacement surgery. I immediately scheduled a date. Dr Jimenez, his assistant Chelsey and his entire friendly, competent team gave me the confidence I needed to make the decision. That feeling stayed with me during the entire process. There was always someone to answer any and all questions or concerns. Sure there was pain, but it was managed easily and skillfully. The entire process, starting at Illinois Bone and Joint in Morton Grove - my stay at Lutheran General Hospital (best hospital experience I've had), the follow up home care nursing and physical therapy from Aspire and then the physical therapy at the IBJI facility in The Glen - all, was like a seamless, user-friendly experience. Thank you Dr J and team. My body's better than ever!
5.0 Rating
April 27th, 2016
5.0 Rating
January 11th, 2016
Dr Jimenez Above Excellent Care and Compassion.
I have multiple bone tumors in my body and had previous surgery by another ortho Md which cause me severe complications and chronic pain.I can't use my left arm at all because if I move it it will snap ,crack,pop,I will lose arm strength if I carry anything over a pound.Dr Jimenez was so caring and compassionate and was willing to help me in giving me my options.This Doctors is the best .If you have a ortho need I would highly recommend this Doctor.If I could rate this doctor it would be more than 5*. I can't thank him enough for his help.
5.0 Rating
November 13th, 2015
Highly recommended for knee replacement
Dr Jimenez has operated on me several times for trigger finger releases, carpal tunnel each hand and the last surgery... Knee Replacement. I highly recommend him. Dr. Jimenez and his staff are without measure in my eyes.
Doctor's Response
My staff and I thank you for the kind words.
5.0 Rating
October 6th, 2015
Longterm results of my joint replacements
5.0 Rating
October 6th, 2015
Every bone to prove it
I am a survivor of bilateral total knee arthroplasties, a right hip femur fracture, and a left proximal humerus fracture. All in all, I am bionic. every outcome to my surgeries has been nothing far but wonderful. As I sit here my wife complains that I don't do enough, but I am over the hills active and loving life. The staff, Chelsey and brett, have been the cherry on top. Chelsey is excellent with helping with all my needs and she is cute too. This man is a miracle worker and I am proof. I tell everyone " Go to IBJI, see Dr.Jimenez, You will walk like me!" I can not say enough praise. THANKS TEAM JIMENEZ!
Doctor's Response
You have worked very hard and have been an excellent partner in your orthopaedic care.
1.0 Rating
October 4th, 2015
perfect surgeon
I was able to get into to see the doctor within a few weeks of calling and the surgery was 6 weeks after seeing him. That was terrific. The surgery was the success he promised and I have my life back. I can tell for the xrays he did a perfect job.
Doctor's Response
Thank you for the kind words. If you have the time would you update the star rating from 1 to 5 to reflect your satisfaction.
5.0 Rating
September 17th, 2015
couldn't be happier
Dr Jimenez saved my life. Starting in 2007, I was in a wheelchair and using a walker. Every doctor told me it was my back. Then I found Dr. Jimenez. I have one hip replacement in 207 and the second in 2011. I have lost 25 pounds and have a personal trainer. I am very active and owe it to Dr. Jimenez that I have my life back AWESOME SURGEON!.
1.0 Rating
August 5th, 2015
Skip This Doctor!!!
5.0 Rating
April 17th, 2015
Love him!
5.0 Rating
March 19th, 2015
In 2014 i had a very serious surgery and thank God I feel so great. And yesterday was my last day of the physical therapy. The therapists Dr. Jimenez sent me to were great. I loved Dr. Jimenez's team, with a God's love. And yesterday for the first time I sat on my bike, and I was feeling wonderful! I could enjoy my life and do things like I did before. I love you all, because God is good!