Rate Now
Share Your Experience
Have you seen Dr. Matthew Mclaren?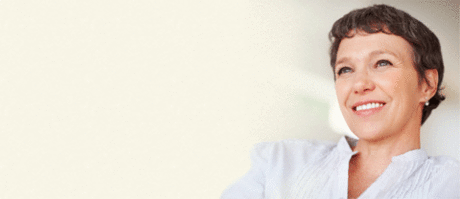 Fibromyalgia
Get the facts about fibromyalgia, including the symptoms and conditions that may be related to it.
25 Ratings with 8 Comments
5.0 Rating
September 7th, 2017
Very happy
I visited Dr. McLaren this summer because of a condition that has robbed me of the enjoyment of my life. I have been in intense pain for so long, I had forgotten what it felt like to be 'normal.' Dr. McLaren was recommended by my primary doctor and I had to drive an hour to see him. It was so worth the drive. Dr. McLaren is a very caring person, who also has a good sense of humor and made me feel relaxed. His office staff is very warm and friendly and worked with me to scheduling appointments that were convenient. I ended up having a procedure done by Dr. McLaren to relieve my pain, and the experience was very positive. I felt prepared for what was going to happen, and after the procedure his staff called to check on me. I felt like they valued me as a patient. I am now almost pain-free and am enjoying my life and my grandchildren for the first time in a long time. Highly recommend.
1.0 Rating
December 22nd, 2015
Not good
He was really good and seemed to care the 1st visit, then it went down hill quick. I travel 2 hours to see him and felt like a number. I asked questions and got no answers but more appointments. Then recieved a letter from him not signed saying that he was no longer going to be caring for me. Yeah thanks for nothing. Don't recommend him to anyone else ever
1.0 Rating
February 3rd, 2015
5.0 Rating
February 3rd, 2014
Very Good Doctor
Dr. Mclaren is a caring and very competent doctor, who may seem a bit distracted at times but, at least in my case, shows full understanding for what he is told. From there he and his excellent staff make a good treatment plan IAW the patient's condition and situation. I'd recommend Dr. Mclaren to anyone who has chronic pain issues and is looking for a caring practice. Again, his mannerisms make him appear as if he isn't listening but he is. He is backed up by highly competent staff for both front and back office. He resolved pain issues that had plagued me for years by a combination of compassionate questioning/exam, focused diagnostic testing, and careful monitoring of his treatment plan.
1.0 Rating
August 8th, 2011
The worst doctor ever
I have never been treated with such little respect by a doctor. Dr. Mclaren is by far the worst pain management doctor I have ever encountered. I have been seen by exactly 4 pain doctors. All have been very easy to deal with and compasionate about my situation. Dr. Mclaren on the other hand was nothing but an arrogant jerk. Eventhough I was on a certian type of pain medicine for the past 6 years, he would not prescribe what I was taking and so began my issues. Although I told him the new medicine did not work, he would not put me back on the medicine that worked. I spent 4 pain staking months working with him and he simply would not listen. I ultimately fired him, becasue he sucked at his job and deserved it. Stay clear of him. Mclaren is only concerned about making a buck and only listens to sound of his his own voice.
1.0 Rating
August 6th, 2011
5.0 Rating
July 26th, 2011
Saved me before year end!
I had 2 Dr.s, in a row, do all the tests and then tell me they didn't do facet injections. At literally the last hour of the year end (over my deductible) he squeezed me in and did a great job. Injected two facet blocks in a few minutes that were very effective. And he was very nice and talkative. Great Doc!!!! I would highly recommend him to anyone with a bad back and have.
3.7 Rating
September 18th, 2010
I liked that Dr. McLaren took the time to listen to me about past experiences and what has worked and hasn't. He's been very easy to work with compared to others.
5.0 Rating
July 6th, 2017
5.0 Rating
April 14th, 2017
5.0 Rating
April 14th, 2017