Vitals cannot verify whether or not this professional is currently practicing. We recommend that you attempt to contact the provider to verify their status. Please email us at support@vitals.com if you have any additional information.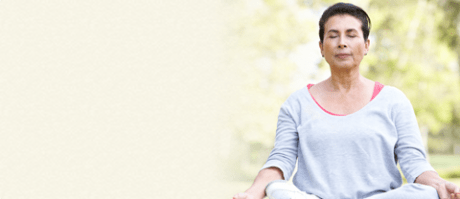 COPD
Get the facts about chronic obstructive pulmonary disease (COPD), including symptoms and complications.
29 Ratings with 10 Comments
5.0 Rating
January 30th, 2016
Professional
1.0 Rating
December 7th, 2015
I spent 35 minutes waiting in the exam room. When I went out to make sure I hadn't been forgotten I was told "You can close the door. We know you're there." When I explained my frustration I was scolded and told "my excuse is that the hospital computers were down." When I asked to know what medicine she was giving me and then asked about a different medicine I was told "if you recall, we practice medicine so we will practice on you." I have never encountered such a rude, unprofessional physician. She was downright nasty. I still have no clue what is actually wrong with me because she didn't tell me.
1.0 Rating
November 2nd, 2015
poor bedside mannor
5.0 Rating
May 19th, 2015
There are not enough words in this vast english language to express how I feel about this Coastal Primary Care Clinic . Dr. Zelinka too is so warm and kind and when you meet her you are taken back by her. She is not a typical doctor that has become desensitized by his profession, she is very sensitive and caring. There is a goodness that radiates from her and I am thankful to have found her. Thank you.
5.0 Rating
May 13th, 2015
Great!
5.0 Rating
May 11th, 2015
It was a greet experience.
1.0 Rating
January 11th, 2014
Wait time is horrendous for appointments. Over 1hr + after your appt. time. Staff is very unfriendly , miserable, grumpy, complaining about no raises or bonuses or not getting even a holiday gift. Staff does not even smile. Staff also complains about each other. Who is out again, who doesn't want to work with who, or someone's else workload to backup when that person is out for the day. Also, office is not very accommodating in fitting aptt. time changes in case your running late for the same day. The doctor comes in and apologizes for being late , however if it just a follow-up appt. and not a complete physical appt. , they do not check your vitals themselves unless you ask them. For ie:they don't check your blood pressure, listen to your chest, check your throat, check your stomach, ....unless you are there for one of those reasons. Spending time in there with you is very short and curt. I personally would like if the doctor herself take my vitals to check, listen to my chest, check my ankles, stomach, etc., even if it is just for a follow-up appt. for blood work or blood pressure. She might notice something that the staff overlook in error.
5.0 Rating
October 13th, 2010
The Nurses!
I have been to this facility 3 times in the last 2 years and I am usually met by all the nicest of people. But this last time i went in compaining of headaches that were causeing a lack of sleep. The nurse who called my name and meet me at the door holding my chart proceed to take me around to be weighed, at which point she met another nurse in which she struck up a non-essenchal conversation with leaveing me standing there with my pounding head, till another nurse seeing me standing there head in hands grabed my chart and proceed to help me. Once done with my weight the first nurse proceeds to take me back around the way had come to a room. Then the nurse who had helped before stops her by yelling ( it may have been just realy loud talking but my head was hurting and I had only had 4 hours sleep in 5 days) that the room that I am about to be placed in is already full. The first nurse says something rude to the secound and the secound has a witty come back for that. So back and forth they go in the middle of the room with my head pounding! Finally the secound seggests a room to "put" me. Still bickering back and forth they tag team my initial exam and leave my to wait for the doctor. I really like the doctors! But after the rude display the nurses made of them selves, its going to make it hard to go back!
4.0 Rating
March 3rd, 2017
3.0 Rating
July 6th, 2016
Nearby Doctors

Dr. Maureen Zelinka is similar to the following 3 Doctors near Fort Pierce, FL.