Rate Now
Share Your Experience
Have you seen Dr. Max Ots?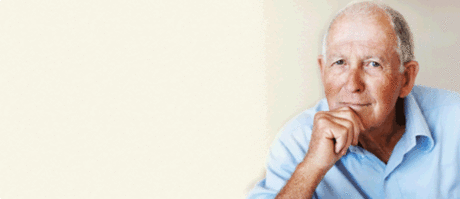 Parkinson's Disease
Get the facts about Parkinson's disease, including symptoms and how the disease progresses over time.
54 Ratings with 13 Comments
1.0 Rating
April 19th, 2017
Paralyzed me!
I'd pick ZERO stars if it was an option. This man paralyzed me a decade ago. He kept me on heavy pain meds 1.5 yrs after, then ordered an mri, then refused to continue to treat me claiming my back was fused & everything looked fine. It took almost another yr to find another surgeon willing to look at what he did to me. SAME films revealed I was not fused at all, screws were too large, all 4 screws were loose, 3 with loosency, 1 piercing my sacrum & 1 was half inch from great Iliac blood vessels. It was a "life threatening" situation. 2 additional surgeries later I found that I was past the 2 year statutory..
5.0 Rating
March 31st, 2017
Saved my life
5.0 Rating
January 23rd, 2016
The Best Of The Best...
5.0 Rating
January 23rd, 2013
First Impressions
After three weeks struggling to get anyone to take my arm/shoulder pain and loss of use seriously, I found myself in Dr. Ots office. In a matter of minutes, his assistant and he restored my faith in Green Bay physicians and I am no longer considering leaving the area for treatment. It's early in my diagnosis but after three ER visits; missing 8 of 15 days work which made me fear loss of my job; the ongoing wonder how long I will financially suffer from this issue ... I am at the very least confident that Dr. Ots will see me through this and treat me as though my pain and medical condition is special ... because it is!
3.7 Rating
September 12th, 2012
ZeeZee Z
5.0 Rating
April 27th, 2012
l5 s1 disc ruoture
Dr Ots came back from vacation in MI on a Saturday kust to see me as a new patien and got me in for surgery within days. OUTSTAND job. Went from be unable to walk 20 feet to running ultra marathons, 50 milers 7h30m; full marathins 3h18mins and 1/2 marathons 1h29min at age 52 within in 2 years after surgery. Was pain free after surgery. Knows his stuff and is and oustanding doctor. Would recomend him to anyone. He answered all questions and took a great deal of time with me on follow up visits as he knew runing was very important to me.
5.0 Rating
February 3rd, 2012
Registered Nurse Patient
Dr. Ots and his P.A. were very professional and I went to him for a second opinion after one of his colleagues refused to do another lumbar surgery on me, although the EMG showed radiculopathy into my right leg and sciatic nerve 2 years after the initial surgery done by his colleague, which was a miserable failure. I received numerous spinal injections and needed to be on narcotics for two years before I received any pain relief i.e. when Dr. Ots did my surgery. He is the best, and he was the answer to my prayers.
1.0 Rating
August 22nd, 2011
Quick to surgery and repeat surgeries
Wanted to do surgery after the first visit with my wife who had 2 bulging discs. No conservative treatment, nothing. Saw him on a friday wanted to cut on Tuesday. Sought second opinion and they advised therapy and conservative treatment. My wife is now doing awesome. No surgery. I work in a capacity where I deal with many Doctors. If you like repeat surgeries, poor recoveries and to take advantage of Workmen's Comp then Dr. Ots, Dr. Baek and that whole office are your guys!
5.0 Rating
August 1st, 2011
5.0 Rating
June 16th, 2011
Fantastic...
5.0 Rating
December 4th, 2010