Rate Now
Share Your Experience
Have you seen Dr. Meegan Gruber?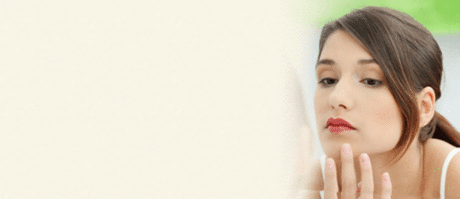 Acne
Get the important facts about acne, including the different types and what causes it.
Quality Rating
Highly Satisfied
44 Ratings with 22 Comments
1.0 Rating
September 1st, 2016
Following my divorce, I saved my money and decided to get a breast reduction and lift to boost my confidence in the new dating scene. I had the great misfortune of choosing Meegan Gruber as my surgeon. She butchered my breasts. I had told her all along that I wanted to remain larger than average. She told me that she had noted that wish in my chart. The day of surgery, she came to my room and asked me again what size I wanted. I started by telling her that I had been buxom my whole life. She interrupted me and said, "Then average," and walked out of the room. I wanted to call after her, No! You misunderstood! Being buxom is part of my identity, and I want to keep it that way. I am not sure if the anesthesia took effect then, or if surgery nerves got my tongue, but I never did get to correct that. So I have smaller breasts than I ever wanted. But worse--much, much worse--is what she did to my nipples and areolas. One of the nipples is now inverted and the other is very off-center. The areolas are lumpy and puffy. The nipples and areolas look mangled and deformed. I went to her office to see if she would correct that. I felt that as I had already paid a very large sum of money for this service, that a correction should be out of her own pocket. She agreed to that, but insisted that I pay for the office space. I am not a wealthy woman by any means, and had already used my savings for this surgery, so I can't afford to pay any more than I already have. She and her office have been very nonchalant and unconcerned about my breasts. They even stated that they look fine. They do not look fine. Friends and lovers who have seen them admit that they look bad, and that I should sue. I wish I could, but I had signed a waiver acknowledging that I may not be satisfied with the appearance. So I am stuck with these very funny looking nipples and areolas, and too small breasts. It has really cut into my self confidence. Breasts play such a big role in a woman's sex appeal and self assurance. I am so saddened and regretful of the outcome, and wish I had never chosen this doctor.
5.0 Rating
November 16th, 2015
Amazing!
AMAZING! Dr. Gruber did an amazing job. She went 100% above and beyond for me. I am so grateful I chose her for this procedure. Dr. Gruber went out of her way to get the medications I needed after surgery. She patiently answered every question I had, and was available as I needed her, sometimes even out of the office. I want to cry every time I look in the mirror because my stomach looks better than I could have ever dreamed of. You couldn't pick a better, more knowledgeable, caring surgeon than Dr. Gruber.
5.0 Rating
August 19th, 2015
Dr. Gruber
I reserarched surgeons before I went to Dr. Gruber. I tell anybody I see that Dr. Gruber is AWESOME! I liked the ease of scheduleing appointments and talking to staff alwasys felt comfortable with asking and receiving answers. I love my results! I have had issues for so may years. I have never felt better.
5.0 Rating
June 18th, 2015
Breast reduction
5.0 Rating
June 18th, 2015
Very Happy
5.0 Rating
September 15th, 2014
Best surgical experience
5.0 Rating
August 13th, 2014
The entire experience has been great!!
The entire process was easy from start to finish, from figuring pricing, scheduling follow up. The team definitely eased my way.
5.0 Rating
August 11th, 2014
Excellent
I am very satisfied with the results and with the follow-up appointments. Happy with how clear and well explained the process was. Dr Gruber takes time to talk about expectations, concerns and her communication style is open. She made me feel very comfortable to ask questions. My hospital stay was excellent and all the staff were friendly. I'm satisfied not only with my results but also with the whole process. Dr Gruber is a great choice! I would recommend dr. gruber because she set clear expectations of results.
5.0 Rating
June 10th, 2014
So good at what she does.
5.0 Rating
January 22nd, 2014
5.0 Rating
February 22nd, 2013
5.0 Rating
February 17th, 2012
Most Amazing Dr EVER!
After losing extensive weight I visited Dr Gruber after a recommendation from my PCP. I was so pleasantly surprised with her knowledge, friendliness, and amazing personality. I was always told that a good surgeon didnt have a great bed side manner and she proved that statement incorrect! She has both. Her staff is unmatched, they worked very hard for me with insurance battles and never gave up. I cannot put into words the amazing work Dr Gruber did on my tummy and how much out of her way she went for me and my family. My family still cannot quit talking about how impressed they are with her. I could go on and on and will continue to refer anyone and everyone I know to her and look forward to working with her even more in the future. I only wish she did more than Plastics so I could see her for EVERYTHING! :)