Rate Now
Share Your Experience
Have you seen Dr. Meena Venugopal?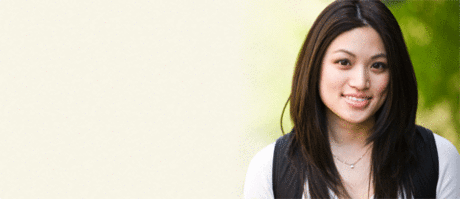 Birth Control
Get the facts about birth control so you can decide which type is right for you.
31 Ratings with 9 Comments
5.0 Rating
September 16th, 2016
Here is someone who truly cares
1.0 Rating
November 2nd, 2015
aweful experience here!
Upon visiting dr. venugopal, it seemed fine at first when she was asking about my medical history. we spent about 20 minutes going over everything. I then explained to her that I needed to see a general practitioner to get the proper referral to specialist that the past pervious dr.s I have seen recommended to me. She apparently found this effensive and started talking down about the doctor that recommened me and wanted me to trial these medications before even giving me a diagnosis. after 15 minutes with her! I politely told her that because this was general practitioners office I would feel more comfortable seeing a specialist (neurology) for a proper diagnosis because when I was in the hospital all 3 doctors I saw and the nurses plus the urgent care doctor I had to see recommended this because of my special kind of migranes. she got offened started slamming the keys when she typed and said she would put in my file Only wants to see specialist and doesn't want any other treatment. I was completely shocked by her childish behavior. everytime I tried to explain she would cut me off to start telling me that I don't need a specialist and I should trial some medication! uh, no thanks I don't want to go on meds without even KNOWING what it is! horrible doctor, rude, pretentious, and childish. I literally had to just walk out of the room because I felt that disrespected. STAY AWAY
5.0 Rating
July 7th, 2014
3.7 Rating
June 25th, 2013
More waiting time
Too much waiting time at front office and inside the room. But treatment is good.
1.0 Rating
March 16th, 2013
more concerned with her computer than getting to know her patients!
The office staff seem like new trainees that barley know how to take vital signs. Then you wait for an hour to see the doctor who come strolling in with her computer, which she focuses all her attention on instead of the patient! I find her to be lacking in communication skills and diagnostic skills. She had made errors in prescription doses causing Weeks of discomfort and alarming symptoms, which were verified as incorrect dosing by another, well respected Dr. when confronted, she was dismissive and just kept typing on her computer. I do not feel safe under this doctors care and will not return. Be aware, this is not a trustworthy physician!
5.0 Rating
March 28th, 2012
My doctor for more than 10 years...
I originally had Dr. Meena assigned as my doctor when I was with Cigna. She was thorough and gave me the necessary referrals. She did not behave like all of the other Cigna cattle-call doctors that avoided referrals and got by with the minimum time and treatment that they could. I followed her when she moved from one Cigna facility to another. After she moved on to her own private practice I switched insurance so I could follow her again. She has been my PC for more than 10 years. My husband and children all go to her now. Because she is the only doctor in the office, afternoon appointments often have a longer wait time than morning appointments, but she is well worth the wait. Her office staff seems to change frequently. Some are good, some mediocre. But it's Dr. Meena I am there to see. She calls with follow-up and is careful to answer all of my questions. I have received calls from her in the evenings and on weekends. She is very attentive. She listens. Her annual exams are the most thorough I've ever had. I have referred many friends and family to her. She's a great doctor!
2.3 Rating
February 22nd, 2011
Waited for more than one hour.
1.0 Rating
July 30th, 2009
Take one bed-side-manner and call me in the morning.
Doctor took 45 minutes from the time the nurse left the room until she got there. Found it strange that she asked me no questions. Tried to discuss a problem I was having and she wouldn't listen, interrupted me repeatedly. Tried to discuss how her hospital failed to call me to remind me for recheck. While she didn't use the word, she practically called me a "lier." She wanted to send me somewhere for blood work and then left the room as I was in mid sentence asking a question about the place I was going. Very rude. VERY VERY rude. This doctor needs someone to write her a prescription for a bed side manner.
1.0 Rating
March 19th, 2009
Mr Overseas
She didn't read the fine print, and said I was abnormal. Although by miltary standards and the job I was trying to get I was not abnormal. Her expectations of what she thought I should be and the military standard were obviously outrageous. She needs to take more time in reading and observing what her patients need are. Overall a bad experience. I plan on changing doctors as soon as I recieve better insurance.
4.0 Rating
August 15th, 2017
5.0 Rating
June 10th, 2017
5.0 Rating
June 10th, 2017