Rate Now
Share Your Experience
Have you seen Dr. Meeta Vijayvargiya?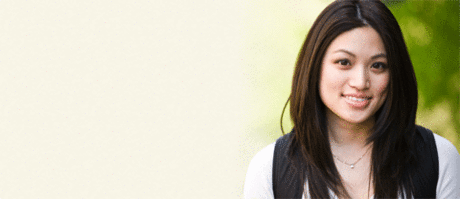 Birth Control
Get the facts about birth control so you can decide which type is right for you.
35 Ratings with 11 Comments
2.0 Rating
January 20th, 2017
Was not engaging. Didn't wash hands prior to my exam. Said my hemoglobin and cholesterol were high but didn't elaborate at all. She didn't ask any questions or suggest what I should do differently to help just come back in 6 months to retest. I did eventually ask her questions about it when there were sounds of crickets in the room. Not very confident with her.
2.0 Rating
February 10th, 2016
1.0 Rating
December 18th, 2015
Poor excuse for a doctor...
She is the poorest excuse for a doctor - worst I've ever had. I am a 9 year post RNY patient and she copped an attitude with me the first time I stepped foot in her office. She is obviously not familiar with bariatrics. I have never had a doctor that I could not get along with nor who acted like this doctor acts. It's her way or the highway, she does not listen. I tried to tell her WHY my iron is low and she wants to get me all upset by demanding testing to find out why I'm bleeding internally (I'm not, nor have I ever.). My bariatric surgeon just shook his head in awe when I told him about her. My new primary care doctor is totally blown away of my knowledge of my own body. I brought him my most recent labs, he was totally impressed. Thank goodness Meeta Vijay isn't a provider with my new insurance. She's useless, truly, and a smart@ss as well.
4.0 Rating
September 5th, 2015
Worst doctor ever..not caring at all
I seen Vijay twice now. Both times she cut me off. Refused to care about what I have to say. Gives no advice, doesn't seem to care one bit. She is beyond rude and I don't know why I went back to her the second time. I'm shocked she has any good ratings. She must be selective on who she is nice too. She wanted to increase my blood pressure med and when I asked a question she only asked if I didn't want it increased!? Worst doctor ever!!!
3.7 Rating
December 27th, 2014
3.7 Rating
June 13th, 2013
Dr.Vijay herself is a very good doctor. Spends time to answer questions and accurately diagnosis common illness. It is easy to get same-day appointments in case of urgency. Watch out for her physician assistant who answers phone calls. I have had hard time due to their lack of commitment to communicate clearly.
1.0 Rating
March 6th, 2013
Horrible dr
I saw Dr Vijay for anxiety/depression. She was so rude and uncaring i was in worse shape after the apt. I wanted to be rxd something for depression bcause she wanted to refer me to a psychiatrist which is completely acceptable. She told me she would give me somethinng for anxiety and left the room.. After waiting in the exam room for 20 min the nurse came in to clean the room. She was surprised to see me still in there. I told her i was waiting for my script and referral. To my surpriese the nurse told me she'd already left for the day!! Horrible experience.. Btw she is very difficult to understand.... STAW AWAY!!!
1.0 Rating
August 28th, 2012
Doesn't care
Dr. Vijay could care less about her patients. I went to her with my blood sugar over 500 and she was in the room not even 3 minutes. She said she would call in some pills to lower it and see me bak in 3 months. When I got to the pharmacy she had called in head lice medication instead. It took 3 days of calling her office to get it worked out. The doctor on call recommended the I just go to the hospital. Even her own nurse suggested finding a different doctor. Horrible.
5.0 Rating
May 11th, 2012
Very Professional and Caring Doctor !!
5.0 Rating
March 13th, 2010
I have extreme trust in Dr. Vijay and have referred two 4 family members to her and one friend. She is extremely caring, really listens, seems in no hurry when she is with me, and makes sure follow-ups arecompleted. She is persistent in agressively treating me and recommending me to specialists when needed.I highly recommend her to anyone in need of a caring doctor. I've NEVER had this kind of care from a prior primary doctor.
4.0 Rating
September 13th, 2017
Nearby Doctors

Dr. Meeta Vijayvargiya is similar to the following 3 Doctors near Greenwood, IN.