Rate Now
Share Your Experience
Have you seen Dr. Meggy Hammond?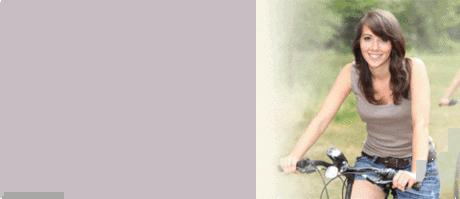 Endometriosis
Get the facts about endometriosis, including symptoms and parts of the body that may be affected.
39 Ratings with 9 Comments
1.0 Rating
October 12th, 2015
I had THE MOST Horrible experience with Dr. Meggy Hammond (Feasterville-Trevose). I am a very super patient person and waited an hour with no complaints. However when she finally took me into her office she disregarded all my concerns with very rude remarks and then accused me of wasting her time and said she had things she had to do.. when she spent mostly the whole appointment asking me questions I had already answered at the last appointment. Me and my husband were completely shocked by her bipolar plummet! I'm sure other people have had problems with this sort of thing. Please don't settle if your not satisfied with your OB/GYN. The last thing you need is any unnecessary stress.
1.0 Rating
September 18th, 2013
Run!!
she wanted me to do an ultrasound every time I was coming to the office! obviously she just needs to get money! i had a perfect, non risk pregnancy! There was no need to insist to do an ultrasound 100 times! She treats you like a number, she does not remember you even you're her patient for 2 years. Fells like I was really silly trying to trust her and think she's professional! Fortunately I found a doctor who cares and who is not just a money maker! Get rid of her ASAP!
3.7 Rating
May 23rd, 2013
Dr Hammond is a good doctor
I read the current reviews about Dr Hammond and feel they arent true. Dr Hammond delivered my daughter almost 6 years ago. Dr Hammond has a great bedside manner. If i would call her with a problem she would meet me at the hospital with a hug. She really does care about her patients. If i had a problem they would get me immediately in for an appointment. I had severe anemia and dr made sure everything was ok with me and baby my whole pregnancy. I did have a csection but because my babys heart rate was low. Dr Hammond never forced me to have a csection. Dr Hammond is a great doctor and I would recommend her.
5.0 Rating
April 19th, 2013
best doctor ever
where did you collect these reviews? haters.com?seems like completely different doctor i have been seeing. My doctor is warm and professional, best bedside manners, follows up with all my results, very patient answering all my questions. her office is full of thank you notes and baby pictures of happy clients.Her staff is very friendly and will make you feel comfortable. Visit her and see for yourself.
2.3 Rating
September 28th, 2012
+Office is clean. Staff is friendly. -BUT:I agree with other reviewers. Dr wants you to deliver via C-section. I was induced the next day after my due day and luckily I had birth vaginally. Dr doesn't listen to you, doesn't want you to have birth plan, makes decisions in her interests and she uses scare tactics. I would not recommend her to anyone.
1.0 Rating
December 17th, 2011
Agree about C section
I was with her since day 1 and she told me and my acquaintance that we both needed C sections even though we were both fine and did not have any problems. She did like ten ultrasounds during my pregnancy which is so bad for baby. She used the scare tactics as well like; baby is too big which is wasn't. So I got my head straight and left her almost at the end of my pregnancy and delivered with an absolute amazing doctor!!She just wants as much of your insurance money as she can get. Stay Away.
1.0 Rating
December 19th, 2009
Pregnant patients beware!
I usually don't leave reviews, especially if I don't have anything good to say but I just feel like I have to put this out there. If you are pregnant and a patient of Dr. Hammond's, you will deliver via a C-SECTION! If you're ok with that, go for it, but if that's not what you're looking for, seek another practice! I already know of 4 women (icluding mysef) who Dr. H sectioned in the past few months with no clear medical indication. (In fact I have yet to meet a patient of hers who have birth vaginally). We were all young, low-risk, first pregnancy. At 36-37 weeks she starts using "scare tactics" such as "your baby is not moving enough, your baby is too big, too small, you have low amniotic fluid, etc" and then either suggests a planned c-section or induction within a day or two of your due date (not allowing you to naturally go into labor) which in-turn results in an emergency section due to "failure to progress". If you don't trust my experience, just ask for her c-section rate, by law she must provide you with this information. If you find yourself in this situation, remember you have the right for a second opinion (and not from her partner Dr. Starikov, who of course would support her).
1.0 Rating
February 28th, 2017
5.0 Rating
December 13th, 2016
5.0 Rating
November 30th, 2016
Nearby Doctors

Dr. Meggy Hammond is similar to the following 3 Doctors near Feasterville Trevose, PA.