Rate Now
Share Your Experience
Have you seen Dr. Melanie Blackstock?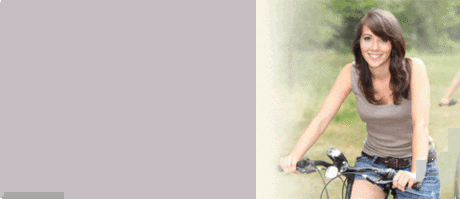 Endometriosis
Get the facts about endometriosis, including symptoms and parts of the body that may be affected.
63 Ratings with 35 Comments
5.0 Rating
November 22nd, 2016
5.0 Rating
October 27th, 2016
Wonderful Doctor
1.0 Rating
February 2nd, 2016
Less than professional
I went to her for 2 yrs. Multiple times I waited over 2 hours. She also came in to do my exam & I asked her if she would mind closing the blinds on the floor to ceiling windows i was facing. She said the windows are tinted don't worry about it. I was astonished, I am the patient and if I dont feel comfortable just close the blinds. Then we got 1/2 way thru my pap and she stops in the middle and leaves the room for 20 mins w/ no explanation. She came back in complaining about a surgery of hers being reschedules at St Francis in 2 weeks. Not only was it unprofessional to be complaining to a patient, but it was completely unprofessional to leave in the middle of an exam to make a non-emergency phone call. I also had seen a specialist at UTMB in Houston or some issues I was having. This Dr. was the head of the OBGYN department there and diagnosed me w/ endometrosis. From there he put me on a specific birth control that would help with my condition. Dr. blackstock wanted to change my birth control and i explained that she could look at my file and that i was put on a specific birth control for my condition. she then argued with me that I did not have endometriosis because i had never had surgery to remove the scar tissue. Well i never had to have the surgery because we caught it early and the birth control i was on kept it at bay. She then pushed me to change to the Nuva Ring which gave me horrible side effects. My hair fell out, i got melasma on my face and I started having horrible hot flashes. I've finally switched to a new doc and having such a good medical provider has made me realize even more what a terrible experience i had with doctor blackstock.
1.0 Rating
November 2nd, 2015
2.0 Rating
April 21st, 2015
Let me tell you everything you're doing wrong...
Dr. Blackstock has unrealistic expectations of her patients and creates more stress than necessary for already stressed out parents-to-be. She sounds like she's being nice when she tells you that your already overweight and your diet is completely wrong (even though you're eating A LOT better than you ever have, AND exercising). If you want a list of everything you are doing wrong, and made to feel like a complete failure of a parent before you've even given birth, this one's for you. Also, the front office scheduled me for a initial pregnancy appointment on a day they didn't have an ultrasound person available, and the nurse was about to send us home without one. She got huffy with US because we couldn't take ANOTHER afternoon off of work to come back the next day and have one. Luckily Dr. Blackstock made arrangements for us to have one at another office before we went home, but overall I have been disappointed with this office and will now be seeing someone else.
1.0 Rating
March 5th, 2015
Rude
1.0 Rating
January 23rd, 2015
Do NOT go!
To sum it up, she seemed to be in her own world.. i tried to explain some issues i have been having and she would cut me off and disregard what i was trying to explain.. when i tried to explain again and point to my ovaries because of pain i have been experiencing, she cut me off AGAIN saying "oh that could mean anything". I could not tell her everything that was going on since she would cut me off and then talk down to me.. i will NEVER go back..
1.0 Rating
November 22nd, 2014
Aweful
I have been a tenured patient with Dr. Melanie Blackstock for over 5 years. I didn't form much of an opinion of her until I became pregnant. She has been unprofessionally unhinged since. She has made comments insinuating that my unborn child will die multiple times. She has used my weight as a tool to verbally abuse me, insult me, and cause a high amount of stress throughout my pregnancy. She has made unprofessional comments regarding her "obese patients" to her staff that was inadvertently overheard in the waiting room of her office. Her exact words "Our office isn't slick enough to handle these diabetic patients" "all of them are diabetic because they are all obese". I just so happened to be her last patient before this comment was made. I was waiting to see the dietician in her waiting room as I am the pregnant diabetic who is obese. She may have been "politically correct" with her verbiage but it was offensive non the less. I have left her office in tears on multiple occasions because she takes no consideration in her words with her patients. She should not be treating any over weight patients since she absolutely discriminates against them and ensures they have no cause to celebrate a pregnancy in any capacity. This is my first and only pregnancy to see past 13 weeks and she has tainted and poisoned this pregnancy from the beginning, something that should be handled with care and compassion.
5.0 Rating
October 8th, 2014
Outstanding
5.0 Rating
April 1st, 2014
Dr Blackstock
I have been going to Dr. Blackstock for close to two years now. She's always done a very thorough job with my well woman exams, helping me understand self breast checks and answering any questions I have. Now that I'm almost 4 months pregnant, I have not had any issues with her or any of the nurses in the office. They're very knowledgeable and helpful. The wait times aren't anything unusual, pretty much any doctor has a wait time. I am always on time for my appointments and wait maybe 5-10 minutes, if that. I don't have a high-risk pregnancy or any health issues, so my appointments are pretty routine so far. All the women in my husband's family use Dr. Blackstock and all have great things to say about her and the staff - which is why I chose her.
1.0 Rating
January 31st, 2014
WOULD NOT RECOMMEND TO MY WORST ENEMY!
My appointment with Dr. Blackstock was THE WORST appointment I have EVER had with a "Doctor" in my life! She was rude, talked down to me, cut me off every time I tried to answer a question she asked me or if I tried to ask her a question. She did not look at me but maybe one time during the whole visit...she sat with her back towards me the whole time. She insulted my past Doctors and insulted me! She had the nerve to tell me, after finding out I had a miscarriage a few months ago, that it was probably a good thing I had a miscarriage and that my husband and I should use condoms. She DID NOT address any of my issues; she DID NOT answer any of my questions (heck she wouldn't even give me the time to completely ask a question with out cutting me off!) She makes you feel like you are nothing if you are over weight, she has the bedside manor of Genghis Khan ....and she thinks she knows it all.....to the point of making you feel stupid & feel like the other Doctors you have seen did not have a clue what they are talking about. This is just the tip of the iceberg on what my first and only visit to her office was like.....and her nurse, she isn't any better....she is just a rude as the Doctor! The ONLY bright spot of the whole visit was the sweet receptionist up front! PLEASE DO NOT GO TO HER IF YOU WANT A DOCTOR WHO WILL LISTEN AND RESPECT YOU! If you are overweight, have a chronic medical issue, or need ANY answers to medical issues I would steer clear of this Doctor! If I could have rated her negative stars I would have!
2.3 Rating
August 29th, 2013
i have been a patient for a long time. she used to be so nice and spent time with me when I had questions, etc. my ins. changed and I couldn't use her anymore. went back to her a few years ago and every year I keep saying I will try one more year. now that i'm having issues and have had questions, both her and her triage nurse have been very rude and disrespectful to me and haven't had time for my questions. I feel very disregarded. it's not worth it - i'm definitely finding another doctor.