Rate Now
Share Your Experience
Have you seen Dr. Melanie Winnings?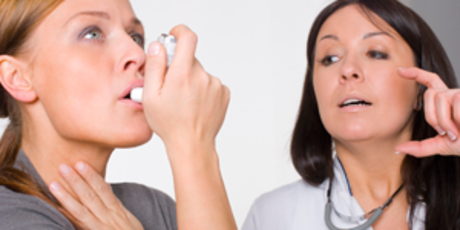 Asthma
More than 22 million Americans of all ages have asthma. Prepare to talk to your doctor about symptoms, diagnosis and treatment options.
5 Ratings with 4 Comments
5.0 Rating
August 26th, 2013
This doctor is great!!
1.0 Rating
August 9th, 2011
1.0 Rating
June 10th, 2011
Great Physician / Crappy Practice
Dr. Winnings is a NICE physician. Very sweet, efficient, and caring...but the practice and the staff are DISMALL. The office / practice procedures are not child-friendly. They seem to be established for the sake of the practice vs. their patients / parents. Their sick-clinic SOUNDS like a wonderful service but in practicality it's a nightmare. There's always a full room and an exceptional wait no matter when you show up. And speaking of waiting...don't be late for an appointment! Not only will you have to reschedule but they'll try to charge you too. No matter how long you sometimes have to wait once you're checked in. Even when we arrive early, we're whooshed into check-in before we can even begin our "paper-work" which is a joke...w/ plastic sheets and grease-pens. Then we're often tossed back to the waiting room or put into a room (that's FRIGID) left to wait for VERY LONG times.The nurses leave a LOT to be desired...and the nurse and admin staff are always changing.Many toys and books were once provided, but have quickly deteriorated and have not been maintained. Try to explain to a toddler why a mechanical toy doesn't work when they're fussy and sick already. The books appear to have seen their finer days and look too germy to touch.The fish tanks are nice - but parent's don't supervise them and the hands and mouths all over the front of them is gross...to see and to watch.The staff is ever-changing and often of questionable compentency and / or rude.The Dr. herself has turned out to be OK...but we only see her when we have a well-child appointment. When the children are sick? They see whoever's on sick clinic duty...which has a long wait no matter when you show up. The young doctor who's obviously new to the practice is often overwhelmed and lacks confidence prescribing things we don't need / want like "you came in an waited...so here's your prize"--no thanks.We end up w/ nothing - she doesn't believe in comfort medication...or we get a sea of scrips we don't end up using or end up having probs with...which requires to come back...and she always wants to see you for follow-up...which is often a waste of time and money.And when I call for Dr. Winnings... I never get her...I get a nurse who doesn't get the message I left. She's just a young, procedural robot of little compassion, concern, or intelliegence...or is overly fawning the sympathy. Hate having questions they can't / don't answer. I end up having to Google to get answers to...and we're talking simple stuff.Her practice's procedures are exceptionally rigid and are designed for their protections vs. the child's health, safety and comfort.We're doc shopping...cause we just can't take the practice anymore.
2.3 Rating
December 7th, 2009