Rate Now
Share Your Experience
Have you seen Dr. Melinda Poyer?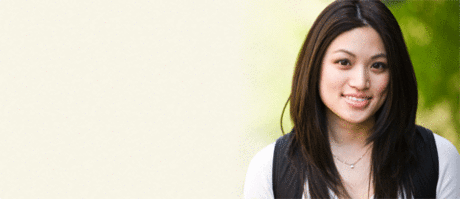 Birth Control
Get the facts about birth control so you can decide which type is right for you.
36 Ratings with 20 Comments
2.0 Rating
May 22nd, 2017
I've never been treated so bad by a Dr. And her staff.
Her nurses are very rude. None of them listen to what your saying. Then have everything wrong. They will say" that's not what I told you " when I recorded it. Your refills on meds are always late. You run out. And they act like it's your fault. When you put in for them well ahead. Your pharmacy has to tax your meds multiple times. Her nurse is VERY RUDE!!! Ive never had a problem with any Dr. Before in my life. They don't listen to you and act like they truely don't care. Glad I'm gone!!!
5.0 Rating
March 2nd, 2017
Caring Professional
5.0 Rating
September 23rd, 2016
Absolutely Awesome Doctor
1.0 Rating
November 2nd, 2015
Her nurses are rude and unprofessional. Never saw Poyer.
Never saw Poyer, but her nurses told me to leave because of my attitude and rudeness. Right back at you! Read the chart correctly to you know the patient's name. Apologize if you get it wrong. Read the paperwork I had to submit instead of asking me EVERYTHING again, with an attitude, too. If you can't read what I wrote, let me see my own forms so I can tell you what you could not read. If you don't know the procedure I had, ask. Don't get grumpy at the patient with anxiety and depression because going to a doctor and talking to complete strangers to get help is a BIG DEAL for me, to say the least.
1.0 Rating
September 25th, 2015
5.0 Rating
January 30th, 2015
5.0 Rating
September 19th, 2013
5.0 Rating
May 18th, 2013
Excellent Doctor
Dr. Poyer is a god-send! She has helped me juggle through meds to find the exact ones that work for me and hasn't wavered or given up. She has always been kind, curteous, and listened to me. She helped me when no one else could and I owe her everything for that. I referred my father to her as well and he has a very rare condition that she is well-versed in. He is also super pleased with her.
5.0 Rating
May 1st, 2013
Dr. Poyer is the most thorough and competent physician that I have found in this area. She takes her time with patients and has good bedside manners.
5.0 Rating
January 22nd, 2013
An amazing Doctor
Dr. Poyer has been my doctor since I was 15 years old, and is also my 1 year old's doctor now as well. Thats almost 8 years of service! I won't trust any other doctor in this town because they don't seem to have my or my family's best interests at heart as Dr. Poyer does. I have even recieved a phone call directly from the Dr. herself to check up on me. She is very compassionate and empathetic. I would recommend her services to anyone and everyone. Even when I was under the care of a seperate OB/GYN during my pregnancy I still visited Dr. Poyer's office for a second opinion.
2.3 Rating
September 28th, 2012
Poor professionalism
1.0 Rating
June 4th, 2012
Look for a more caring Medical Doctor
We waited for almost an hour. We were the first appointment after lunch. Dr. Poyer was engaged in a personal conversation. She has no interest in the patient. She spent not even five minutes with us. Then, Dr. Poyer walked out of the room. She didn't say, "make another appointment", "have a good day", or "I am going to see another patient." I have a backround in health care administration. I have Never seen a medical professional that is so uninterested, and has no empathy! I know several Male Doctors of Osteopathy, personally, and they are very concerned for the well-being of their patients. They attended a much Better school for their training. Nova Southeastern University received one star. It has a poor rating. I agree that she is running a practice in a very business oriented manner. She would never have a "practice" in a large city.