Rate Now
Share Your Experience
Have you seen Dr. Melissa Mckenzie?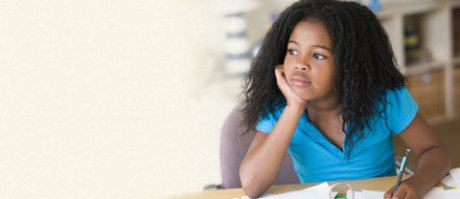 ADHD
Attention Deficit Hyperactivity Disorder (ADHD), including the different types and who gets them.
12 Ratings with 7 Comments
2.0 Rating
April 2nd, 2017
Rude, no bedside manner
5.0 Rating
October 12th, 2016
5.0 Rating
June 26th, 2016
I have been seeing Dr. Mckenzie for about three years now for my MS. When I first went to her she did even more diagnostic procedures rather than taking my other Drs word for it. When she diagnosed me with MS she explained everything. She sat with me and my BF and answered every last question we could come up with. She was very kind and knowledgeable and did not rush us at all. She did want me to start meds and I was unsure, so she gave me info for three different ones that she thought would work for me and sent me home to do my research and decide what I wanted to do. She wanted me to start right away but she respected my choice. I have had nothing but positive experiences with her and her staff. She is the best you will find in the area!
1.0 Rating
September 2nd, 2015
My child has epilepsy and we saw Dr. McKenzie who prescribed medicine for my child. When I went home and researched the medicine I had a couple of questions pertaining to the medicine. I called Dr. McKenzie and left a message. The medical assistant called me back to tell me that Dr. McKenzie will only answer my questions at my child's next appointment (which is over a month away.) I don't feel comfortable giving my child the medicine until I talk with Dr. McKenzie. I've never had a doctor not call me back if I have a medical concern or problem.
1.0 Rating
November 25th, 2014
Horrible doctor!
Horrible doctor. I was referred to her by my physician because he wanted me to stop taking birth control pills due to a seizure I had when I was a teenager. I did treatment back then but haven't had anything recently . During the whole appointment all this doctor cared was that I should be on medication even though I clearly stated that all my exams were normal, I haven't had anything recently and therefore did not need any medications. I wish I had read these reviews before I went to the appointment. This doctor suspended my driver's license without looking at any of my exams or any knowledge of my medical history. I received a notice from the DMV a few days after the appointment with her, notifying that my driver's license was suspended for lapse of consciousness. She could easily spent 5 minutes of her time to call me and let me know she would be taking that action. When I tried to schedule an emergency appointment she said she did not consider my situation an emergency and I would have to wait another month just to see her. I can express how unethical, unprofessional this doctor is. If you want to be treated by a doctor that care about your health and well-being don't go there.
5.0 Rating
July 17th, 2012
1.0 Rating
March 13th, 2012
Dont Wast Your Time With Her...
I have had a few seizures in my life due to head a concussion when I was 8 years old.I have went to other doctors that have said well yes its a seizure of some sort.I moved and my new family doctor referred me.Dr Mckenzie told me I didnt have any seizures in the past and it was just vertigo!I told her I had xtreme vertigo before the 3 seizures I have had.Then I got the bill and overall its going to cost me $350 for 10 minutes with her!Please dont waste your time. I have told all the Drs. about her around Arcata/Eureka and they cant believe how she acted towards me.I was in pain from a recent seizure and she had no compassion at all.Now I am in pain and ticked off at her and the $350 bill I am stuck with!I feel sorry for her overall...
2.0 Rating
July 12th, 2017
1.0 Rating
October 21st, 2016
2.0 Rating
February 17th, 2016