Rate Now
Share Your Experience
Have you seen Dr. Melody St John?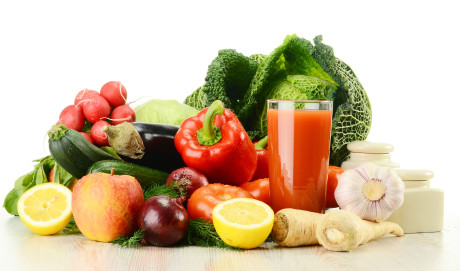 Type 2 Diabetes
Type 2 diabetes is a chronic disease in which your body is unable to maintain a normal blood sugar (glucose) level.
35 Ratings with 14 Comments
5.0 Rating
March 29th, 2017
Love her
1.0 Rating
March 31st, 2015
WONT EVER GO SEE ST JOHN AGAIN
1.0 Rating
March 18th, 2015
She's a wreck
St. John used to be a good doctor until she got dumped for a younger woman. Find another rheumatologist!!!
1.0 Rating
September 20th, 2014
Next best thing to useless
This so-called doctor needs to have her license revoked. She made diagnosis by looking at blood test from another doctor and to check fibromyalgia tender points she jabbed with fingers when you're supposed to apply pressure. Told me I had high substance p, though no test for this had been administered by her or my primary. Told me to cut out several foods, move more and gave me pill samples to take for 2 weeks. If they help my primary is supposed to prescribe them, no follow up with her, no need to come back I was told. She was condescending, didn't listen and gave the distinct impression that she thought I exaggerating my pain or as the military calls it, malingering. Oh and as others have said she basically told me I'm getting old and even tried to tell me that trouble falling asleep because my brain doesn't want to shut down is because of peri-menopause, guess I've been in peri-menopause then since I was a child. Sent me away with pills and advice to exercise more but didn't give me any guidelines as to what would be the best types of exercise. I could have slept in and saved myself the grief of dealing with this useless woman, I won't dignify her with the title of Doctor.
1.0 Rating
September 16th, 2014
Doctor from Hades!!
I have never been treated so poorly by any doctor in my whole life, she is rude, arrogant, and doesn't want to listen to your concerns. I didn't smell liquor on her like many others, but she reminded me of a mean old dried up drunk, and there is nothing worse than a mean drunk. She is the most hateful cruel person I have ever been in contact with, if it was between seeing her and dying, I will gladly die than have to ever face this woman again. I was so fed up with all of her smart mouth, sarcastic remarks to every symptom she asked me if I had, that I just started saying no to every symptom to get the heck out of there. She then just walked out of the room and left me sitting alone in a room that was so hot I was sweating for another 30 minutes. Finally someone heard me crying and came and told me I could go. I got nothing from this visit but a big bill!! Run as far as you can from this witch of a human being, she is a sorry doctor and I wouldn't take a cockroach to her!!! I really hate to think she has poor elderly patients, and is treating them the way I was treated, because she is the most abusive, hateful, supposed professional, I have ever been in contact with!!
1.0 Rating
June 5th, 2014
MEAN - MEAN - MEAN.
You can smell booze on her breath. she is just mean. i got into it with her at my appointment and told her off. To give a doctors office over seven hundred dollars because of beeing private pay and get talked to like an idiot. i have been in medical field many years and worked side by side with many doctors and can say never have i thought a doctor was mean until i saw her. never again will i ever look at this mean woman again. just rather be sick than to deal with melody st john.
1.0 Rating
June 2nd, 2014
she smells drunk
1.0 Rating
April 30th, 2014
1.0 Rating
February 3rd, 2014
RUN - DO NOT WALK - OUT OF THAT CLINIC!!!!
Please find yourself another physician. Melody St. John needs to be evaluated by her superiors and her staff, if they would all just be honest. She is insensitive, arrogant,selfish and uncaring about her patients and her staff. She is rude and haughty. And a terrible doctor. She is flippant in her responses and careless in her treatment plans. Read these reviews and pay heed to the warnings.
1.0 Rating
September 20th, 2013
RUDE "DOCTOR"
This "woman" shouldn't even get ONE star for this review. She is the rudest person I have ever met. I wasted my time, money and effort to go to her office. I have the money to go anywhere else but decided to give her a chance - SHAME ON ME, fool me twice. THAT will NOT be happening. I hope her practice closes down soon. She doesn't want to be there, she treats patients like we aren't even human beings. She must have forgotten why she started doctoring in the first place... to HELP people, HUMANS, like herself. She thinks she is better than everyone - she is so rude. The worse. I'll be traveling for my appointments and spreading the word about MELODY. No title needed.
1.0 Rating
January 27th, 2013
Stay away if you want to live!
This suppose to be doctor mis diagnosed my Father n Law and had him unable to get out of the bed. She had him taking a ton of medicine that was actually making things worse. After coming to the best Technology based hospital in Dallas, Tx., we found out that this so called Dr. totally had misdiagnosed him with some major illnesses. The meds she had him on were causing all the problems.
1.0 Rating
March 29th, 2012
TRex Manners
We waited five months on an appointment with Melody St John, all that time worrying about my wifes condition. After paying four hundred dollars up front to see this woman my wife was talked down to, belittled and treated as though she was wasting her time. St John told my wife repeatedly that she was over fourty now and there was nothing wrong with her while ignoring every classic symptom given for lupus on the Mayo Clinic web site. She even ignored a positive rna test and when ask why she replied that it was wrong. When ask how did she know that she did not respond. This has to be the rudest person we have ever encountered in the medical profession. If you have an appointment with Melody St John CANCEL NOW! Save your hard earned money and go somewhere else!
Nearby Doctors

Dr. Melody St John is similar to the following 3 Doctors near Hot Springs National Park, AR.