Rate Now
Share Your Experience
Have you seen Dr. Meredith Cassidy?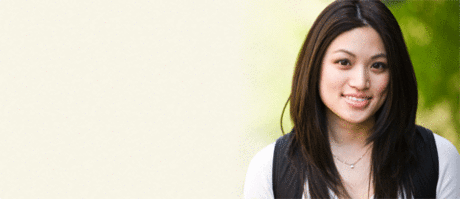 Birth Control
Get the facts about birth control so you can decide which type is right for you.
15 Ratings with 8 Comments
5.0 Rating
December 20th, 2013
So far so good :-)
I am 37 weeks pregnant now and have been seeing Dr, Cassidy since the beginning. I have definitely been a first time, paranoid, whining new mother to be! She has addressed all of my concerns and ran a ton of tests to make sure everything was just perfect! She makes me feel better and has never degraded me or made me feel dumb because I am so worried. I am confident that my delivery will go perfect because of her!
1.0 Rating
March 6th, 2013
Made my third pregnancy a living nightmare. She apologized after delivery...Too little too late.
3.7 Rating
November 15th, 2012
Don't go to her if your even 5 pounds overweight.
I went to AWHA because of google reviews and I got paired with Dr. Cassidy because I wanted a female OB. Well lets just say I wish I would of switched. Every visit she hounds me about my weight (I know being overweight and pregnant is not good for the baby) but she doesn't have to harp you and make you cry. Every visit I see her for maybe 5 minutes, always feel rushed. Every concern I bring to her she makes me feel stupid and I cant wait to be done with this doctor! I went in the other day for leaking fluids after demanding to be seen, they told me its normal...leaking amniotic fluid is NOT normal and you should be seen if you suspect it was that. Turns our it was a bacterial infection and here I am 5 days later waiting for my prescription to be filled because the doctor (granted not dr cassidy but her NP) still hasn't called me back or filled it. I would not recommend this office to my worst enemy.
5.0 Rating
July 31st, 2012
5.0 Rating
November 16th, 2011
Dr. Cassidy is a great doctor!
I'm always glad to see doctor Cassidy. I feel that she's pretty straight-forward, doesn't hold any punches. She's caring, delivered my second baby, and even helped my oldest with her female needs! It's gotten to the point where, if I have an appointment and can't Dr. Cassidy can't see me, I'd rather reschedule! But that's just me...
1.0 Rating
November 9th, 2010
happymother
A couple years ago, i was overdue by four days with my daughter when i was walking my dog and fell on my stomach. I was also very low in fluids throughout my pregnancy so was very scared for this reason as well...I went in to the hospital and they monitored me. A couple nurses told me they were pretty sure that i'd be induced. Dr. Cassidy was on call and was about to get off her shift. She told me she was sending me home and to check back in a couple days. By the next morning, i hadn't felt any movement from the baby and panicked and ran back to the hospital. The Dr on call said it was good i came in and that the baby's heartrate was dropping and they needed to get me right in for an emergency csection. It was apparent by the way the staff was acting that there was some serious concern. Luckily, everything was fine and Dr. Cassidy even came in to my room and told me she was glad i didn't listen to her. I respect her for that but i still feel that her priorities weren't where they needed to be that night.
5.0 Rating
February 13th, 2010
Great doc!
1.0 Rating
August 31st, 2009
My only issue with this doctor is that she failed to inform me that she was going to be out of town starting on my due date, and for two weeks thereafter. I had to find this out on my OWN ten days before my scheduled due date. Whether or not she intended to inform me or WHEN she intended to inform me is unknown. What is known is that upon calling her office to discuss this, she could not be reached, and her assistant did not bother to return my phone call in a timely manner. I am still waiting to hear from someone to find out WHO will be delivering my baby in ten days. While I understand that doctors can't curtail every event of their lives around each and every patient he/she is seeing, I feel that having to have found out this information on my own by complete accident, and at such a late date is rather dubious. It shows a true lack of consideration on the Dr.'s behalf.
1.0 Rating
August 24th, 2017
1.0 Rating
August 13th, 2016
5.0 Rating
August 18th, 2015
1.0 Rating
August 12th, 2015
Nearby Doctors

Dr. Meredith Cassidy is similar to the following 3 Doctors near Colorado Springs, CO.

Dr. Scott Gray

Maternal and Fetal Medicine, Obstetrics and Gynecology

Colorado Springs, CO 0.01 mi