Rate Now
Share Your Experience
Have you seen Dr. Michael Brown?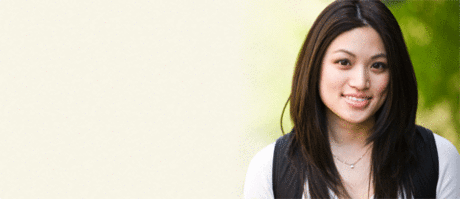 Birth Control
Get the facts about birth control so you can decide which type is right for you.
15 Ratings with 4 Comments
5.0 Rating
June 11th, 2015
Response to Evil Nurse
In response to the previous post regarding Evil Nurse. I can't begin to thank Dr. Brown and Carrie at Hazelwood Family Medicine for the help they have given me during my travels down the road of addiction. Yes, they do run a very tight ship when it comes to their clinic, but it is only to help you with your addiction. You and you alone choose your pathway to recovery. Admit you have an addiction and deal with it. I, too, have attempted to foil a drug screen and was busted. You stated you and your baby could have died. You should not take drugs during a pregnancy.
1.0 Rating
May 2nd, 2015
evil nurse
I was seeing Dr. Brown for to get a prescription every month. For this prescription I had to be drug tested at each visit and because I have frequent Unrinary tract infections and also have trouble urinating due to a permanent form of birth control I have implanted in my body (that has recently been linked to my condition) and finally just a shy bladder in general Dr. Brown would allow me to do a mouth swab instead of a urine test.. On my final visit to Dr. Browns office his nursenurse (the red head who's name escapes me) told me I couldn't do the mouth swab because they cost more than the urine test (which my insurance paid for the test anyway) and if I couldn't do the urine test I would have to come back at a later date and try again. Now at the time I was in the middle of a very high risk pregnancy because I had the permanent birth control in place but it failed to work and without the medication I would most definitely go into withdrawals and it could put my baby's life in even more danger than it was in (yes babies can die from a mother withdrawaling apparently this nurse didn't know this).. So I said I would sit there and drink water and try all day to pee for the urine test. So they sat me in the lobby to wait until I felt I could go.. On this particular day I had my five year old son with me and because the appointment was going to take longer than normal I knew he wouldn't want to sit there bored he and I walked out to the car to get his toys .. When I returned this no named red headed nurse turned into mega you know what and then decided that she needed to watch me pee because I had went out to my car . Now I had been to this doctor for months at this point and at almost every visit I would go out to my car to talk on the phone or get something I forgot ect. And never once was I told before that day if I went outside they had to watch me pee.. So I asked said nurse when that change was made and she replied with it had always been that way.. I just said OK so as to not have her argue with me anymore that day. Eventually I finally decided to give the urine test a try and me this person with all these issues and my shy bladder walk in the restroom and this red headed nurse stands in the hallway with the door wide opened and people , patience inçluded walking by the door while I'm trying to pee in a cup .. I'm a very very modest person and it was humiliating and a huge invasion of my privacy. So at this point i was a kind of shocked that it was allowed to happen in the first place and kinda mad at the same time because my husband doesn't even watch me use the restroom and I've known him for 12 years.. So I stand up and say I can't do this and explain to her again about my shy bladder and all my other urineary problems when I get to the lobby and in front of a room full of patients and her co workers she call basically yells at me "I think you're lying" and I said no I'm not! So I ask to speak with MY doctor and she says no..you can speak to him after you pee in this cup.. Again basically yelling at me.. And my five year old looks at me and says mommy why is that lady being mean to you.? Some people are just that way I told him. At this point I'm still in the lobby and tears are in my eyes and I say to this red headed nurse. So I'm just supposed to go home and withdrawal from this being pregnant because I can't pee with you standing in the door way and she says yes. So I took my son and left.. I will say this SHE was not my Doctor and I do not appreciate the way I was treated and if my baby had of died I would have sued this RED HEADED nurse Kerri or something like that is her name. It was the worst experience I've ever had in a Doctors office and she's lucky I didn't sue her anyway for invading my privacy she's also lucky I didn't call the board and have her fired. As for Dr.Brown I guess hes OK I never saw him longer than five minutes at a time so I can't review him. Thanks for reading
5.0 Rating
March 1st, 2015
ms
2.3 Rating
September 11th, 2013
My father has been going to this doctor for 8 years and kicked him out of the office without hesitation over a drug test that what they called was inconsistent. My father took his medication daily as directed. This doctor would not even return our calls or give another test. He just licked him out... I could see it if my father was young and maybe misusing his medication but that's not the case here. My father is 79 years old and has been on all his medication for 8 years now with no missed doses. I just do not understand this doctors meaning behind this...
5.0 Rating
June 15th, 2017
5.0 Rating
July 5th, 2016
1.0 Rating
June 16th, 2016
4.0 Rating
March 25th, 2016
5.0 Rating
September 14th, 2015
3.0 Rating
August 10th, 2015