Rate Now
Share Your Experience
Have you seen Dr. Michael Diamond?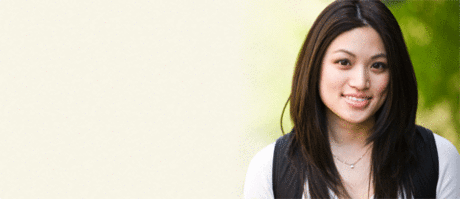 Birth Control
Get the facts about birth control so you can decide which type is right for you.
Quality Rating
Highly Satisfied
53 Ratings with 15 Comments
5.0 Rating
August 15th, 2017
Patient is the priority
5.0 Rating
May 26th, 2015
5.0 Rating
September 21st, 2014
1.0 Rating
August 25th, 2014
Rude office manger
The doctor is a very great doctor!!! The front desk lady /office manger aka his wife is a rude nasty lady only cares about money and not the patient health I called for a physical she told me a speech when I got there same speech again like a Sargent make me look like just go in and see the doctor and don't talk !!! She needs to be working in a jail because the way she treats patient ( I wonder her staff ) she a a very ungrateful and rude no kind a of respect lady I wonder if her parents should her how to treat others with kindness and respect !!!!! She just plain rude all I say is my first and last time I go there I rather go to Jackson hospital clinic then to go see a doctor with a rude front desk lady with no type of respect !!!! ( send her to boot camp she will be a good Sargent )
5.0 Rating
August 11th, 2014
patient
2.3 Rating
August 5th, 2014
Great Doctor, horrible staff (Nancy)
I have been to the doctor and he is incredible, always on time, takes the time to sit and explain things to you. They have, however, someone called Nancy as part of the staff (answering the phone and giving out appointments) that is just horrible. Extremely rude to the point of hanging up the phone on you and not letting you talk to explain the reason for your call. Very condescending. It is really unfortunate to have someone like that in a role that handles patients as it really drives people away and makes you consider switching doctors just to not have to deal with that kind of awful treatment when you call. He should really change her. The rest of the staff is great though but this Nancy person is so unpleasant that she just drives the whole rating down.
2.3 Rating
June 16th, 2014
horrible staff
To be able to get an appointment I had to call 5 times, every time I would try to call I would get the same response "We are under staff", They would ask for my name and number, promise they will call back and never do. Very rude staff. The day I finally got an appointment it was at the end of there work day, I had to wait almost 30 min, because all three nurses that were there thought the other had checked me in when none of them had. When they finally realized there error it was a big rush to get me in before four, because at that time is when they leave and they did not want to be late. I finished filling in my personal information in the waiting room, while the Dr. waited for me. He on the other side is very nice & professional. Unfortunately the staff is not inviting and I can't wait to be able to change Dr.
5.0 Rating
March 18th, 2014
A Rare Find in the Medical Field
I have been seeing Dr. Diamond as my Primary Care physician for about 10 years or so, I will see him as long as I am still living in Miami. I first saw him as a teenager, as my mom has been seeing him since I can remember and has had nothing but positive things to say about him. I can honestly say that every single time I have had an appointment with him since that first time, whether it is because I am sick or for a routine physical, I always leave his office feeling relieved, knowledgeable about any issues, completely confident in his diagnoses and/or suggested treatments, and in excellent care. As a former nurse, I can attest to that fact that he is a very rare find in the medical world flooded with a vast majority of doctors who could care less about their patients, are in it for the money alone, have little or no compassion, are careless with others lives, and most often are plain lazy and send you off with a prescription and no insight into what is going on in your body. Dr. Diamond is the complete polar opposite of the "usual" doctor that unfortunately most people encounter. I would recommend him to anyone I care for, and anyone looking for an amazing primary care doctor. I trust him fully. He is very kind, and never makes you feel as if you are "annoying" when asking him questions. In fact, he is more than happy to explain everything to you until you understand it. He is always on time (I am a bit late sometimes though, sorry!), extremely knowledgeable about all body systems, can usually give you an accurate diagnoses on the spot, knows when further testing is needed and will only order such testing it if it is actually necessary - he remembers his patients, their histories, and truly cares for others well-being. One of the best doctors out there! I recommend him 100% to anyone looking for a new doctor.
5.0 Rating
July 17th, 2013
Dr. Diamond Awesome with young athletes
5.0 Rating
March 26th, 2013
Great Dr. Great staff, HORRIBLE OFFICE MANAGER
This Dr. was wonderful. He was quick and to the point with his info but never rushed through the appt and was pleasant throughout. The office staff was great. The only thing I can't understand is why he would have such a mean, nasty office manager. I have been there 3 times and am leaving his office. I have seen her treat the staff like animals and on my last (yes, last) visit I saw her rip a hole into a patient because of a deductible. She is better fit to run a jail not a Dr's office with people who need care.