Rate Now
Share Your Experience
Have you seen Dr. Michael Angeles?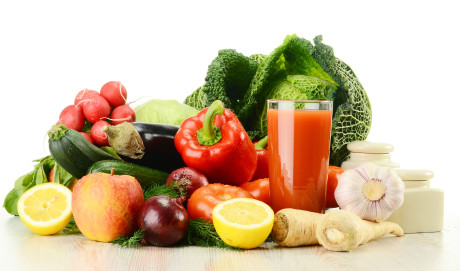 Type 2 Diabetes
Type 2 diabetes is a chronic disease in which your body is unable to maintain a normal blood sugar (glucose) level.
33 Ratings with 9 Comments
2.0 Rating
April 14th, 2016
I loved Dr. Angeles as my doctor for over 8 years. When he had his own practice it was difficult at times to get office staff to answer the phone and other stuff. But since he has integrated his practice with Mount Mederi practice I was FIRED as his patient. Not because of him or my insurance which they accept not to mention it is a PPO coverage. It is because the office staff is less than professional and rather research my coverage they felt it was better that I move on and seek another doctor who doesn't know me like he does. I think it is because they were negligent in their job, It was the office staff who decided this and not my doctor himself. I will miss him as my doctor whom I came to trust. But as they stated it is time for me to find another doctor who I hope I can learn to trust as I did Dr. Angeles.
5.0 Rating
July 23rd, 2015
1.0 Rating
June 13th, 2014
Doctor must be blind to awful staff
I was a patient for many years, mainly for annual exams and couple of prescription refills and to be patient of record in case of emergencies. Good luck reaching an actual person to speak with and don't expect call back or information regarding blood tests or any tests. Dr. Angeles seems to have no clue regarding his poor and non existent staff. Jennifer obviously doesn't give him messages and lies to patients. I can overlook a lot but sadly I'm moving on.
1.0 Rating
July 19th, 2013
Staff = Disaster
Office staff is a disaster. I walked in and stood at counter. Two staff people were there. Both were looking at computer screens. Neither said anything at all to me, nor I to them. No one else was in the waiting room. Stood there like that literally for about five minutes. No one said one word, nor even looked up. We were all three about ten feet apart from each other. Silence. The atmosphere, even though not one word was said, was annoyed and angry. Eery. I finally just left. I'll find another doctor. Obviously, with this staff, no one cares.
5.0 Rating
June 15th, 2013
1.0 Rating
June 16th, 2011
Specially poor staff and communication with Doctor
It seems that Dr Angelas does not communicate very well with patient. She does not seem to show concern and spend time with patient. The worst of all is the staff. You never get a call about results after taking test or blood work. Can hardly every get a call back after leaving several messages. Stall is awful. When calling office, you always get an answer machine and you can leave 5 to 10 message and no once still calls you. Been with Dr for 3 years and finally had it and switched.
5.0 Rating
February 8th, 2011
very good
1.0 Rating
December 18th, 2010
This doc is not the least bit tuned in to your overall health!
Nice guy. Not a very good doctor. Will prescribe very powerful medication, and never follow up on you. Also, you can go to him often, but he still never knows your medical history, and never would think of checking your records (that HEhas been keeping!) to see where you've been and where you need to go. Not a comforting trait in a physician!
1.0 Rating
September 1st, 2010
Misdiagnosis and Unprofessional staff
4.0 Rating
July 23rd, 2017
4.0 Rating
July 5th, 2017
4.0 Rating
July 4th, 2017