Rate Now
Share Your Experience
Have you seen Dr. Michael Baaklini?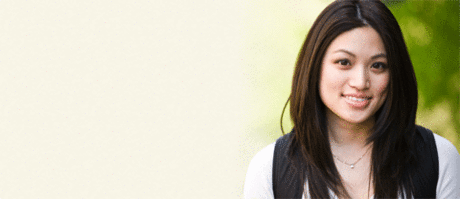 Birth Control
Get the facts about birth control so you can decide which type is right for you.
47 Ratings with 19 Comments
1.0 Rating
September 27th, 2016
Poor
The wait exceeds an hour, sometimes 2 hours plus!Doctor acts like he cares, false reality I am in my 40's, don't need to be lied to.Numerous occasions prescribed me meds that have nothing to do with what intended for so started to google what the meds were for before taking them or applying them.Staff does not call to schedule appointments, does not call to notify, appointments often not in computer. After finding a new doc, got my diagnosis & am feeling excellent. Took only 5yrs for me to realise I was going in circles here.
1.0 Rating
October 22nd, 2015
3.0 Rating
September 15th, 2015
2.0 Rating
August 31st, 2015
Money is the bottom line, he was a good doctor when i started out. Got divorced and changed since new marriage to his Lebanese secretary, now it's all about money. So rude( wife) now him, to people, smile to your face and talk about you in front of others as well. also the doctor talks about other patients to patients. Nooo privacy here , good luck getting your medications, they don't care..Citation for prescribing Methadone to a patient, nice...., but can't refill a decent , honest persons medication. Good luck if you stay, but if you need a new doctor please beware!!!!!!!!! Was better with 2nd wife at least he had a bit more caring for his patients, his appearance has declined since new wife as well. Just very immature office and very ignorant wife who runs the show. Put your pants back on doc, stop wearing the skirt...
2.0 Rating
August 8th, 2015
been a patient for over 10 years, he use to be a fantastic doctor but he is not the same doctor he use to be. He is more interested in the bottom line than in the patient, its more about the business the the patient, he doesnt run his practice anymore is wife Dolly does, he is no longer the man/Doctor he once was.
1.0 Rating
June 20th, 2015
Who is running the show the 3rd wife
2.0 Rating
April 22nd, 2015
Plan on waiting a LONG time After your schedules time, The 2 office girls are nice, but not attentive, they make you wait. His Wife Dolly (who also works in the office) is very phoney , she looks everyone up and down with a sacastic smile, she repramands the other girls in front people and then when the doctor is around they speak to eachother only in thier native tounge(Arabic) in front of everyone..I find this to be very rude and ignorant. Also if you are waiting for blood work results or Test scheduled with a specialst, you will need to call them back to remind them, they forget and also misplace your test results....Ive been with the dr for many years, but due to his New Wife and her Rude ways, Im going to look for a new Dr.
1.0 Rating
February 28th, 2015
1.0 Rating
May 9th, 2014
Awful experience
3.7 Rating
August 14th, 2013
Loss of the best
2.3 Rating
August 27th, 2012
Horrible staff, good doctor
Notice the lowest bar on the "Overall Rating" is the staff one? Not a coincidence. Heed my warning: Those two women at the front desk (not his wife, the receptionist with the black hair and the medical assistant) are insanely disrespectful. They are rude and snobby - as someone on this page already said -regardless how nice you are to them. They bluntly talk about patients behind their thin window. The older woman has an attitude like you wouldn't believe. I'm sorry, who's servicing who? Although I think Dr. Baaklini is a decent doctor, I am seriously considering finding a new one. These women need to be replaced. Every time I come to this office I leave more uncomfortable and upset than when I came in. By the way, you can't just schedule for a physical, you have to have two dates: One for this pretend "pre-physical" and one for the actual physical. Such a waste of time.
Nearby Doctors

Dr. Michael Baaklini is similar to the following 3 Doctors near Bristol, RI.

Dr. Raffi Calikyan

Pulmonary Disease, Internal Medicine, Critical Care Medicine

Bristol, RI 0.01 mi