Rate Now
Share Your Experience
Have you seen Dr. Michael Bellino?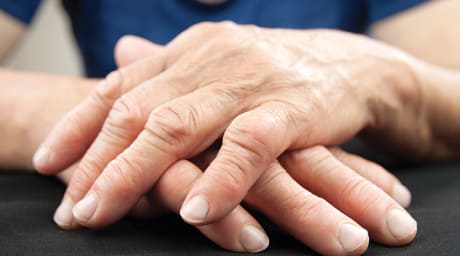 Osteoarthritis
Get the facts about osteoarthritis, including the symptoms and doctors who treat it.
Quality Rating
Highly Satisfied
51 Ratings with 17 Comments
5.0 Rating
February 27th, 2016
5.0 Rating
October 18th, 2015
1.0 Rating
July 27th, 2015
Just Say No and Go to a Good Hip Surgeon
I wish there were zero stars - or negative - for all elements of his follow-up. His ego is so huge there is no way to communicate with him. I had a full anterior hip replacement with him in 2013 and, subsequently, have one leg 1 cm longer than the other. In X-rays the stem of the implant is too long, tilting the hips to a clearly uneven position. This causes numerous problems. Given that he did not prescribe PT until I asked for it six months following the surgery, the adjunct problems to the length discrepancy went undiagnosed and untreated until advanced conditions developed. He said the failure to prescribe PT "must have been an oversight". When I told him that one leg was longer, he said "No, it is not" . Multiple doctors have confirmed the problem. Given that I've been a competitive runner all my adult life, this condition has changed everything. I have constant back pain, have knee pain, a limp, have continuous PT for the multiple issues, have had a rhizotomy and spinal injections for spinal pain and dysfunction and have to wear lifts in my shoe to even-up the leg lengths - completely unacceptable outcomes in 2015 at a major university and all outcomes of the hip surgery. There is no way I would have ever have selected this guy. He is actually a trauma surgeon and a junior player in the his replacement discipline. There are several world-class hip surgeons in Silicon Valley but I thought Stanford would assure quality. What a joke. I had a snapshot of his attitude - just a little too late - the day I checked out of the hospital when his admonition was: "If you have any questions call Hospital Information. I'll see you in a month." A fine follow up after major surgery. This guy doesn't get it and, with a ton of experience for support, I strongly suggest staying away and going to one of the excellent practitioners in the area. I've since seen a few of them for 2nd, 3rd, 4th opinions...
5.0 Rating
March 29th, 2015
I trust him 100%
4.0 Rating
February 13th, 2015
I had total hip replacement surgery on my right hip in 2003. Essentially, the only pain I had, was on the surgical site itself. However, that ended after about three or four hours. After that I was completely fine. Hardly had any physical therapy at all. I could walk with these, but I had to use a
5.0 Rating
January 31st, 2014
excellence
5.0 Rating
September 1st, 2012
Greatest, Caring Surgeon
Dr. Bellino has performed many surgeries on me from placing titanium rods in my broken legs and has taken over full care after a poly-trauma incident when I almost passed away. Sometimes the wait is long at Stanford to see him (30 minutes usually) but it is worth the wait. He will talk to you as long as you wish and is very thorough in explanations. He has the most amazing bedside manner and sees his patients in a full suit. He is professional and smart as a whip. I would recommend him to anyone with major ortho trauma. A+ in my book.
5.0 Rating
November 12th, 2011
I visited Dr. Bellino for hip dysplasia. He recommended a total hip replacement and I decided to proceed. Despite my unique hip structure Dr. Bellino did a fantastic job. Post surgery pain was minimal and I am on minimal pain medication 2 weeks post op. Dr. Bellino is an exquisite surgeon. I am lucky to have crossed paths with him.
5.0 Rating
January 4th, 2011
My hip replacement
5.0 Rating
November 24th, 2010
lifesaver