Rate Now
Share Your Experience
Have you seen Dr. Michael Biber?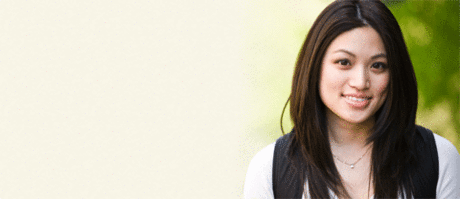 Birth Control
Get the facts about birth control so you can decide which type is right for you.
17 Ratings with 9 Comments
5.0 Rating
June 6th, 2015
The best neurologist you could ever hope to find!!!
I have been seeing Dr. Biber for a little over 10 years so far. He is a wonderful neurologist and human being. He has both diagnosed correctly and treated health issues I came to him directly and found issues that were unidentified by my primary care physician. He will never rush you out the door and always takes time to spend with you to make sure he has left no stone unturned. He is relentless at correctly diagnosing, treating and following up on any issue for which you go to him for treatment. I cannot say enough good things about him. I wish he would stay in practice forever.
2.0 Rating
April 14th, 2015
Jerk!
He really started off as nice, but this guy is a total jerk. I am 15 lbs overweight and he said over and over how "obese" I was. I went for migraines and he was giving me weight loss drugs and fitting me for a mask for sleep apnea. He just is so unfocused and kind of manic. I think he needs meds. He was just so insulting I wanted to cry. His office staff was wonderful and helpful though.
5.0 Rating
December 26th, 2013
Top at diagnostics
1.0 Rating
November 30th, 2012
Disgusted...
This doctor was nothing short of a quack, to put it mildly. I went there for evaluation of a lower back problem and he was probing me on snoring. When I told him I didn't want to address that he wanted to breach doctor-patient privilege and call my wife at work and ask her. I told him snoring was handled by my allergist due to a longstanding history of sinus trouble, and this "doctor" had the unmitigated gall to say to me "why would you see your allergist for a snoring problem"?He then insisted on ordering a sleep apnea test for me and wanted me to start on a drug to induce weight loss used to treat migranes. I gave him his prescriptions back and said " have a nice life"...He even started to get angry at me when I told him my internist didn't want me to take any medication to induce weight loss.If anyone goes to this guy, think many times beforehand...
5.0 Rating
June 28th, 2012
So Exceptional He is worth any wait
This man is tops in his field. His appointments with patients are not rushed, which is why he is frequently behind with the next patient. He is very generous with his time. He patiently explains everything in simple terms, and listens carefully before making any diagnosis. Additionally, he is a wonderful kind person. He is what a doctor is supposed to be, and it is sad that there are so few like him.
5.0 Rating
May 3rd, 2012
Mrs S
5.0 Rating
August 29th, 2011
Awesome doctor!
I've been seeing Dr. Biber since I was 18, and am now in my mid 20s. He is a great doctor and sincerely cares about his patients. If one form of treatment or medication does not work, he will go on to the next. You will have to wait, so bring a book. As far as his secretary goes, I adore her. She's fun to chat with and often will make the time go by much faster. Whoever wrote that she was stuck-up probably made no effort to socialize.
5.0 Rating
September 15th, 2010
Excellent Doctor
Dr. Biber came highly recommended by one of his colleagues at Harvard Medical and he did not disappoint. He is pleasant, courteous, and professional yet approachable. His assistant, Laura, is highly professional and runs the office well. She is also quite personable so if you do have to wait, it's a pleasant wait. Frankly, I like that Doctor Biber listens and does not push you out the door after 10 minutes, as many doctors do. I will be with Dr. Biber until he says I no longer need his help. He's a wonderful doctor.
1.0 Rating
October 6th, 2016
1.0 Rating
November 5th, 2014
3.7 Rating
August 20th, 2014