Rate Now
Share Your Experience
Have you seen Dr. Michael Blotner?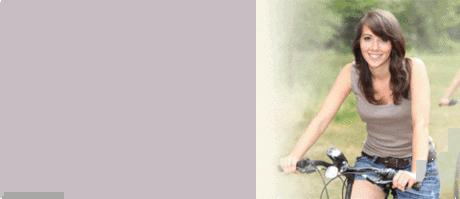 Endometriosis
Get the facts about endometriosis, including symptoms and parts of the body that may be affected.
59 Ratings with 26 Comments
1.0 Rating
August 11th, 2017
Do NOT go here
No beside manner at all, I always felt rushed when I went there. God forbid you ask a question he makes you feel stupid. No compassion at all. After 10 months I finally decided to switch to Dr Browne who got me pregnant with one try. The final straw was after 4 IUIs I asked why this wasn't working and he rolled his eyes and said you have to be patient. Got my records the following week and it was the best decision I ever made going with my instincts to leave
2.0 Rating
March 22nd, 2017
Rude
I had one appointment with Dr. Blotner and decided not to return. He told me I was overweight (which I was already aware of) and then told me to stop eating carbs. It was so rude that I thought for sure he was kidding (he wasn't). Dealing with fertility issues is painful, and I'd rather see a doctor with empathy. While I assume that Dr. Blotner is probably good at what he does, his bedside manner leaves a lot to be desired. Also, despite the fact that my husband and I were the only patients in the office, we waited more than an hour and a half to be seen.
1.0 Rating
November 3rd, 2016
money hungry way too many patients, cheap equipment
Listen up from a real patient who stopped going to Dr. Blotner recently. At some point, as a doctor, you have to remember what is ethical. He seems very nice at first and his staff are nice as well. He was my very first IVF doctor. Looking back though, there were some major red flags. These reviews are here to help you so pay attention. If you are in your early to mid 30's he may be able to help you. Why? Because it is much easier to help a younger woman get pregnant no matter what the issue is. However, understand that his equipment is terribly, unbelievably, outdated. His lab is terribly outdated. Without a good lab, it does not matter how good your eggs are-a faulty lab can damage them. Dr. Blotner prefers young patients because it makes his job easier. He is completely conventional and rejects anything new or innovative or anything that takes money away from his practice. He threw away what could have been 2 perfectly good eggs of mine because he thought I should be able to produce more eggs with medication on a new cycle. This is horrifying as I look back at the precious time that was lost. Also, he extends the time his patients should be on medication because this helps his being able to manage more and more patients every month which means more money in his pocket. For example, if you only should be on medication stimulants for 10 days think how hard it would be to manage 100 patients as a doctor. But if patients were on the medication for 30 days, it would give him much more time to manage all those patients. He will take as much money as he can from your bank account or your insurance if you let him, until you are drained. He does not care about women in their 40's. Having been there almost 1 year, I only spoke to ONE 25 year old girl that got pregnant. When I said that I wanted tubal surgery to open my tubes he became angry and said it would not work. But here I am today. I got the surgery and it worked. Now I realize, me having the surgery scared him into thinking he could not drain my insurance if I actually got pregnant naturally. I also found out that he performed many surgeries like mine for other patients. I guess it all depends on what works for his business. I strongly do not recommend him after my experience and after the experiences of many of my fellow patients that left around the same time I did. There are other facilities that offer the real thing and innovation in IVF. He is not it. He is old school in every way. Trust. Take one look at his equipment and run. It says it all. I wish I knew better then.
5.0 Rating
September 15th, 2016
The Best
I can't even express how happy I am with the attention, treatment, and care I received from Dr. Blotner and his amazing staff! I loved everyone in the office and I am so grateful for all they have done for my husband and I . Dealing with a fertility problem is certainly scary and definitely stressful, yet Dr. Blotner & the whole staff were so kind and knowledgable. They show true concern and know how to comfort their patients. Thanks to Dr. Blotner and everyone at Westchester Fertility, I am currently pregnant and feeling great, I couldn't be any happier! I would recommend Dr. Blotner to anyone struggling with infertility, I will certainly be back when I am ready for baby number 2 :)
1.0 Rating
August 1st, 2016
IS IT BECAUSE I'M BLACK, SO INSULTED!!!
I went to see Dr. Blotner recently because I was having trouble conceiving. During the interview he was very sarcastic and judgmental about my personal history. He collected blood work and did a sonogram on the first visit, but never gave me a follow up appointment or call me to let me know what my results were. When I called the office he had no explanation as to why there was no follow up appointment or phone call to discuss my results. I questioned myself trying to make sense of it. What was the point of him doing lab work and a sonogram if there is no follow up appointment to review what my options of conceiving were? Only thing I could remember was the sarcasm and the judgmental attitude during my interview. He did not want to work with me. After reading other peoples review about his rudeness and unprofessionalism I can see he is not a good person. I should have read his reviews before I went.
5.0 Rating
June 8th, 2016
Not enough thanks for my beautiful boy
I'd come under Dr. Blotner's care in 2015, after having left larger fertility program which had what I felt a cookie cutter approach to treatment. I chose Dr. Blotner after interviewing 4 other doctors and organizations. I was impressed with his deadpan bedside manner and his shooting straight from the hip; my infertility diagnosis was serious and I expected it to everyone treated as so with no sugar coating. I always knew what to expect with Blotner and the reality of my circumstances and situation. Needless to say in a very dismal situation, suffering from diminished ovarian reserve related to premature menopause I have a beautiful healthy 4 week old baby boy! That is all the review I need. He is knowledgeable and we'll informed, and exercises a creative approach which exemplifies his ability to think outside of the box. His support staff is strong, friendly, professional and compassionate. I will forever be grateful for them!
1.0 Rating
May 24th, 2016
Religious prejudice. Rude. Unprofessional.
After a recent interruption in moving forward as a donor, due to my tattoos and scabs/bruises on my legs, oh, and a sweater that was a souvenir from Amsterdam which said cannabis, it is clear that Dr.Blotner's religious denomination (Jewish) has clouded his ability to do his work as a doctor. Yet, he went forward with all my pre screening testing, which I'm sure he happily collected money from the families insurance company, disgusting. I work with developmentally and emotionally disturbed children and unfortunately due to their frequent violent episodes, staff endure injuries. I have had a successful donation for a family that had had several failed donor cycles, which ended in twins. I have never felt so disrespected by someone who is suppose to adhere to a level of professionalism. I feel hurt for the family who wanted me as their donor and allowed the close-minded judgement of Dr.Blotner to ruin their opportunity to move forward with someone who for the purpose of donation, is highly qualified. I passed my FDA blood work, did not have Hepatitis, which is what he claimed to be his concern about the tattoos. He said all of my tattoos looked new, which they are a year old (done by highly qualified and talented artist) and didn't want to risk it. His staff are unprofessional and rude. I'm completely disgusted that he felt the right to choose a families donor or in anyway allowed his religious beliefs to stand in the way of a families happiness.
5.0 Rating
March 17th, 2016
Excellent Doctor and Staff
I was referred to Dr. Blotner by my gynecologist after several failed attempts to get pregnant. From the first visit, I felt comfortable with him. He explained all procedures thoroughly. Dr. Blotner and his staff are truly genuine. When going through such a rough time of trying to conceive, you really need people who are in your corner and you feel comfortable with. I am so thankful my gynecologist referred him, I would not choose any other Doctor or staff to go through this personal experience with.
5.0 Rating
November 29th, 2015
Dr. Blotner is amazing
5.0 Rating
November 24th, 2015
5.0 Rating
November 17th, 2015
Exceptional
I can never thank Dr. Blotner enough for the beautiful gift I can celebrate and be thankful for this holiday season. When every other Dr. ignored my very real fertility issue, he did not. When every Dr. said, "Give it time you're young," he never doubted me for a second and treated me not only physically but mentally as well. Dr. Blotner and his staff were beyond supportive every step of the difficult journey to pregnancy. The quality and care you receive at Westchester Fertility can never be compared to any other specialists. Words can never express my gratitude and appreciation for the diagnosis and treatment I received. Anyone who is battling fertility issues, don't give up hope, please go to Westchester Fertility, its the best decision I have ever made.
5.0 Rating
August 31st, 2015
Dr. Blotner is truly compassionate, knowledgeable, and professional . Everyone in his office are really nice and friendly . My insurance did not cover the IVF or medication but at least it did cover the appointments . It was all worth it . I had two IVFs and the second was successful .We are now expecting a baby girl!
Nearby Doctors

Dr. Michael Blotner is similar to the following 3 Doctors near White Plains, NY.